July 18 used to be a very hot day in the US, but over the last 90 years July 18 temperatures have plummeted.
The hottest July 18 was in 1936, when the US averaged 95 degrees and much of the midwest was over 115 degrees. The coolest July 18 occurred three years ago, when the US averaged 81 degrees.
Compare 1936 above, with the same date in 2014.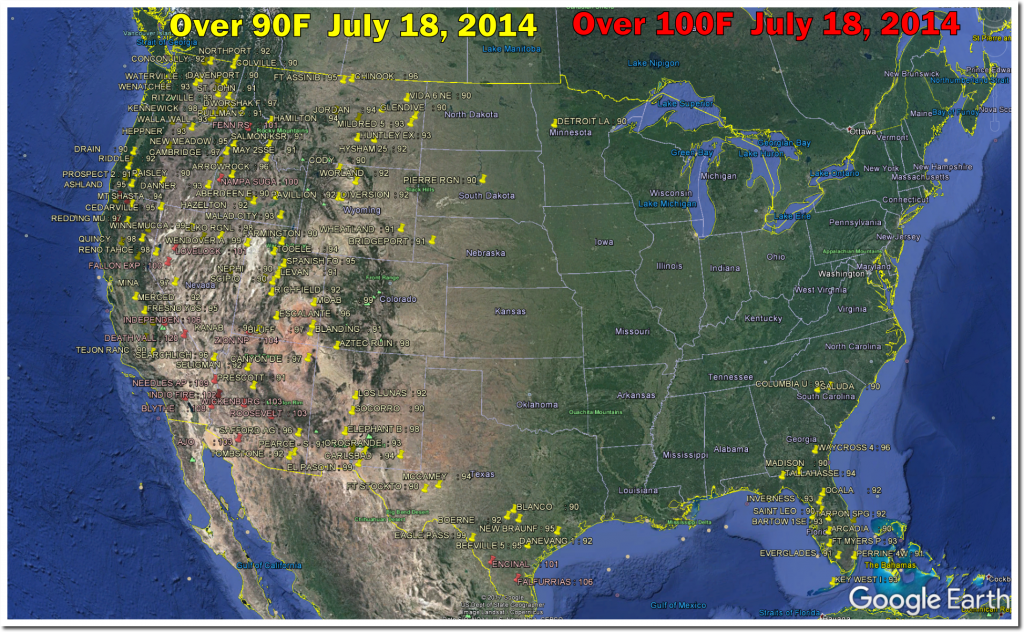 Climate scientists report the exact opposite, because they are paid to lie about global warming.