Whenever you hear the consensus of scientists agrees on something or other, reach for your wallet, because you're being had.
Once the consensus of scientists finds a good source of funding, they never let go of it – no matter how stupid or ridiculous it is.
In 1901, Tesla was talking to Martians.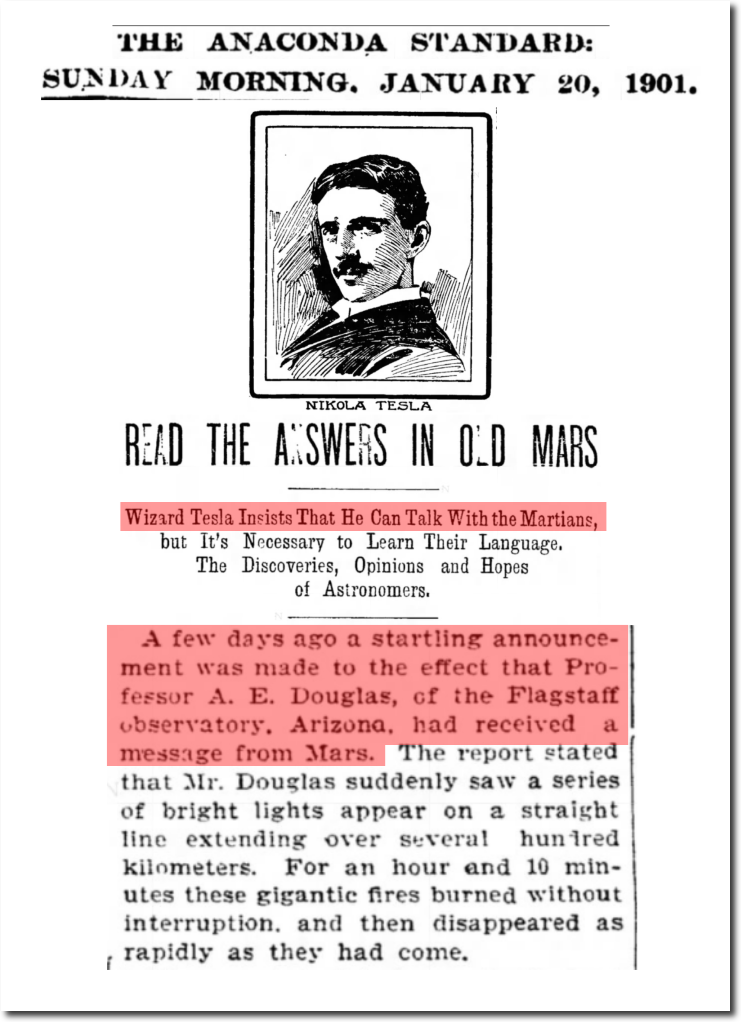 20 Jan 1901, Page 4 – The Anaconda Standard
By 1907, the New York Times had determined that Martians were superior to us.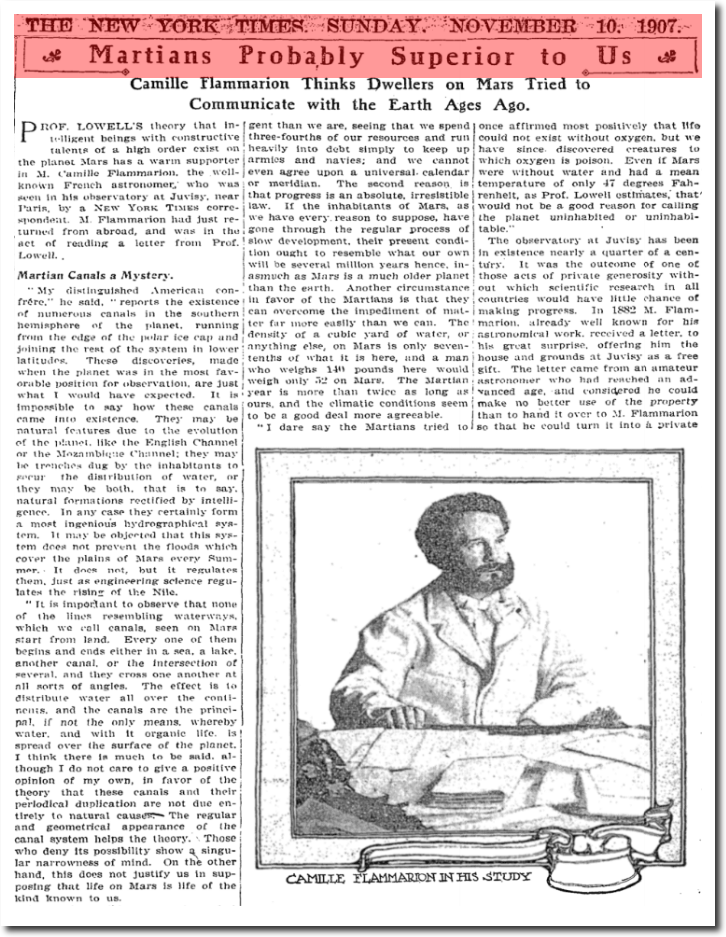 TimesMachine: November 10, 1907 – NYTimes.com
By 1909, scientists determined why Martians built their canals.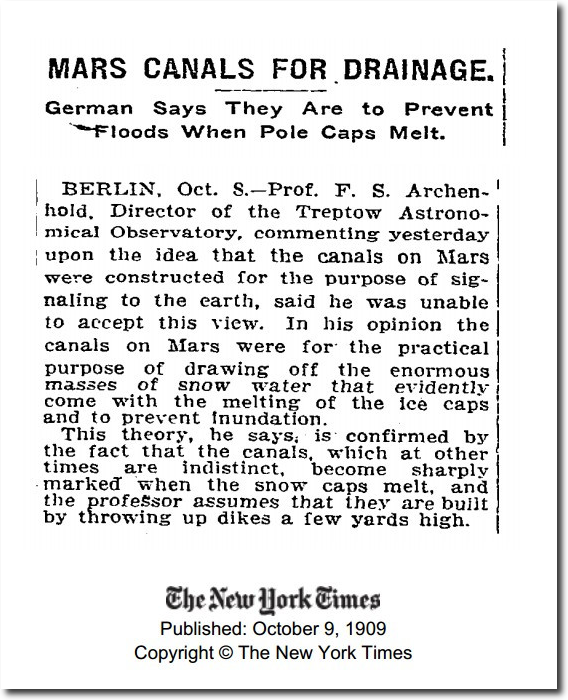 MARS CANALS FOR DRAINAGE. – German Says They Are to Prevent Floods When Pole Caps Melt.
In 1911, the New York Times was blown away by the quality of Martian engineering.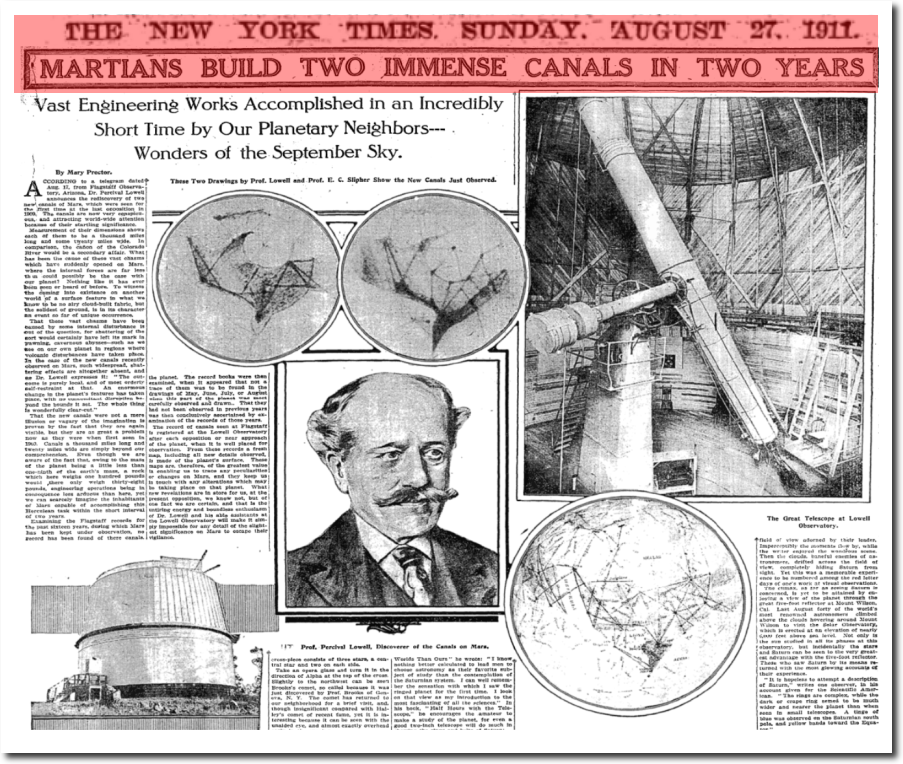 TimesMachine: August 27, 1911 – NYTimes.com
Experts everywhere agreed.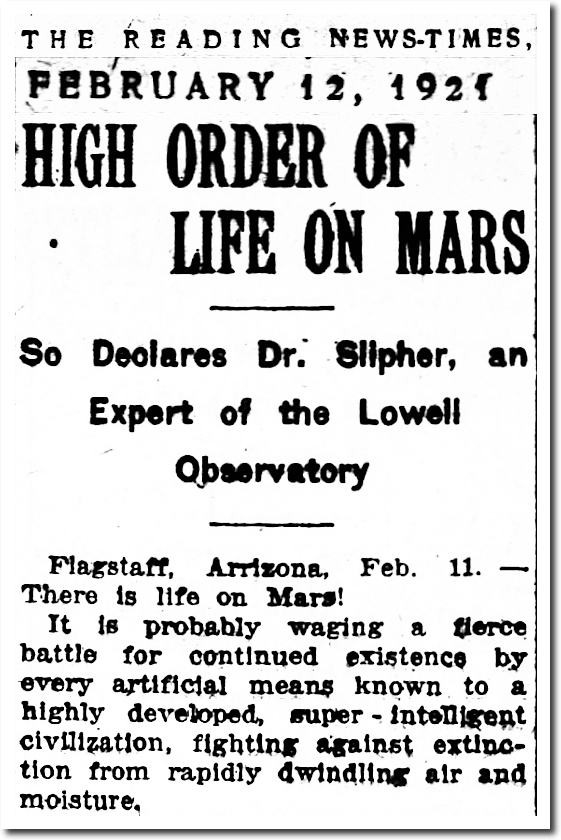 12 Feb 1921, Page 10 – Reading Times
By 1919, there was 100% consensus.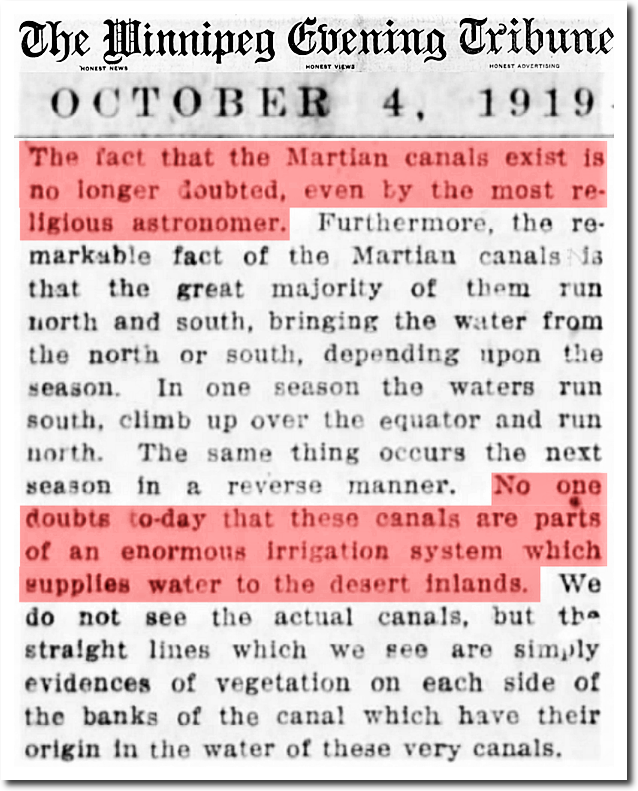 04 Oct 1919, Page 47 – The Winnipeg Tribune
By 1920, the consensus agreed that Martians were a super race.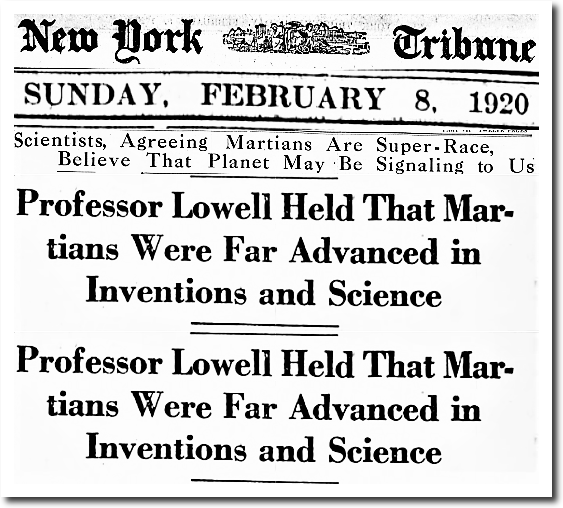 08 Feb 1920, Page 69 – New-York Tribune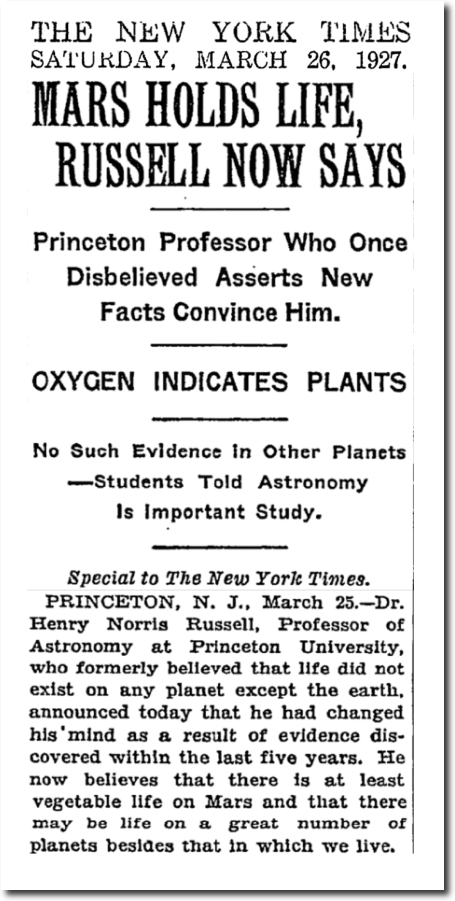 TimesMachine: March 26, 1927 – NYTimes.com
Scientists believed Martians were constantly signaling us.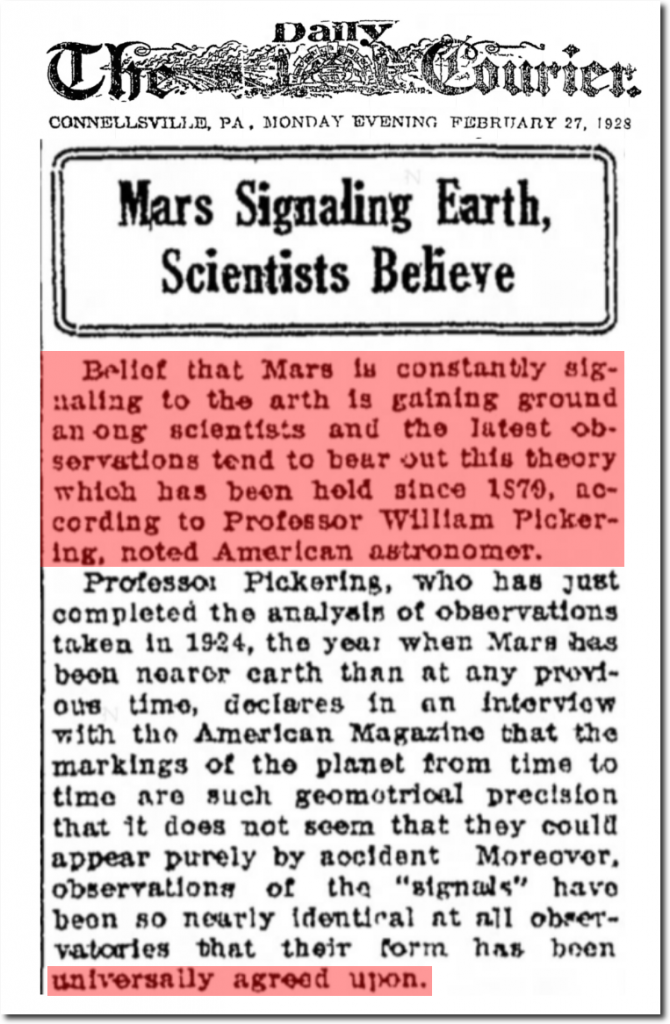 27 Feb 1928, Page 4 – The Daily Courier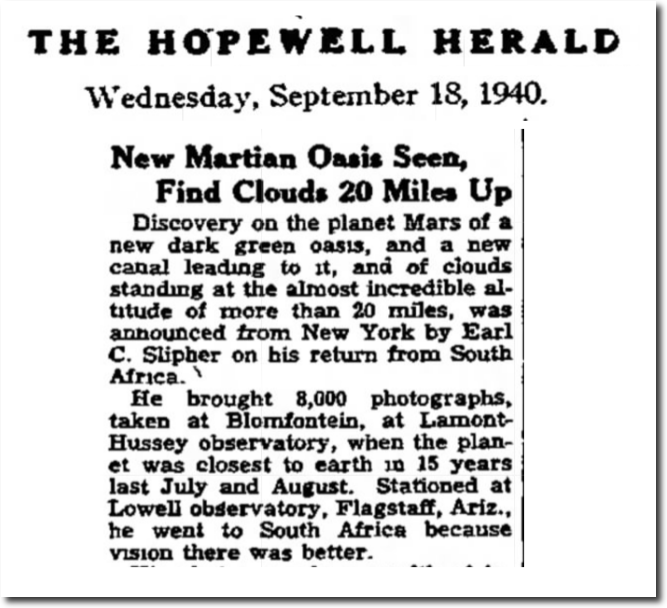 18 Sep 1940, Page 3 – The Hopewell Herald
The scam went on and on, and continues to the present.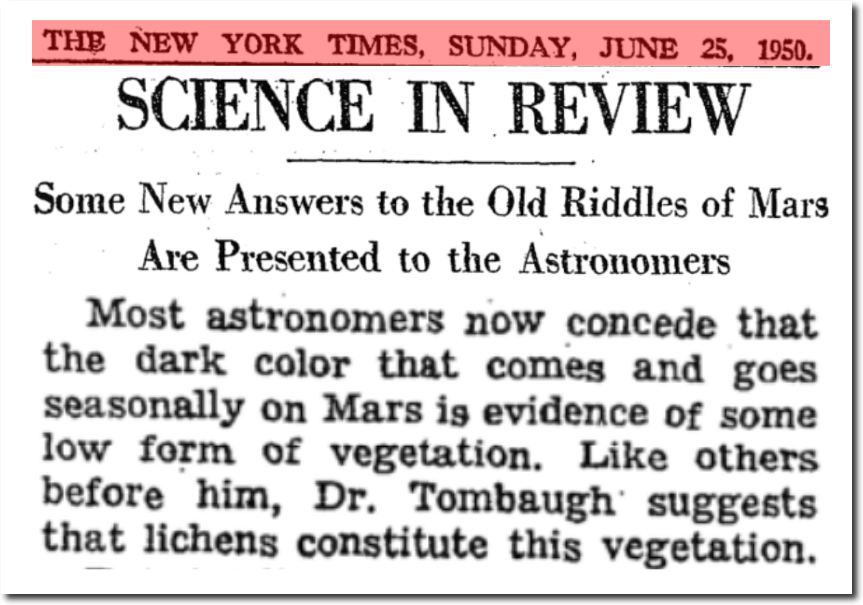 TimesMachine: June 25, 1950 – NYTimes.com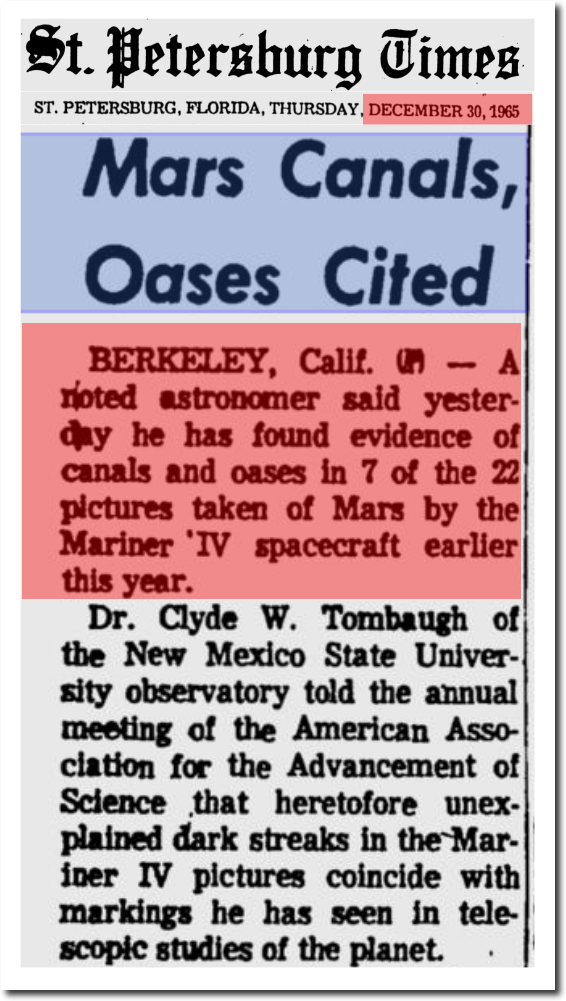 St. Petersburg Times – Google News Archive Search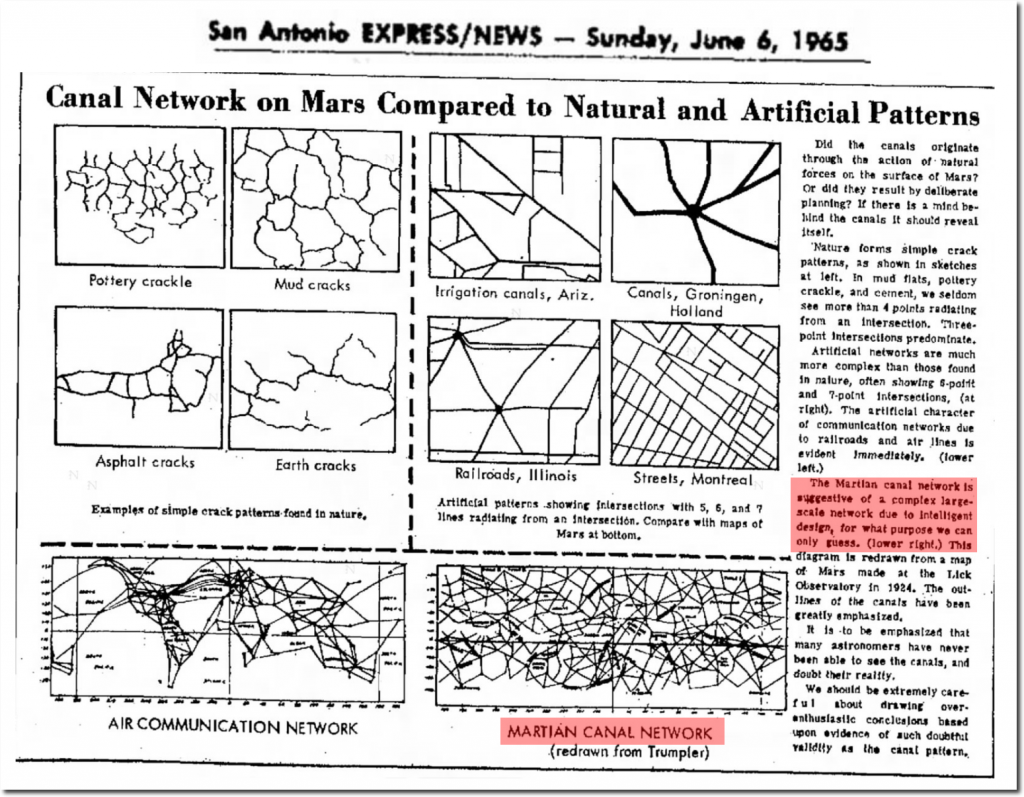 06 Jun 1965, Page 82 – Express and News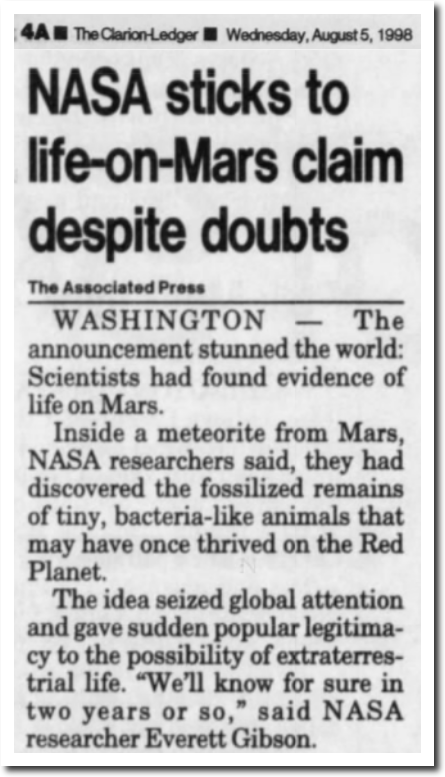 05 Aug 1998, Page 4 – Clarion-Ledger
Global warming finally did the Martians in.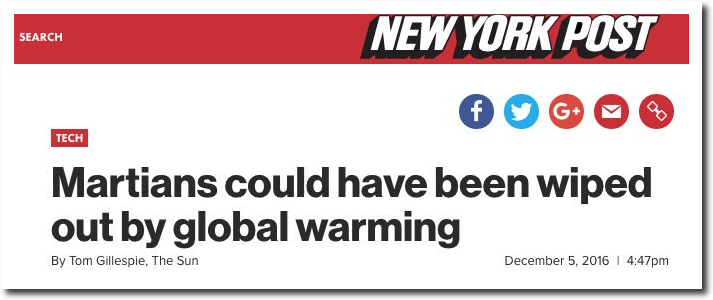 But the Tesla guy wants to bring life back to Mars. He just needs a few tens of billions more of tax dollars.

Consensus science is about money and mass insanity. It has nothing to do with science.