Summers used to be extremely hot in the Midwest, but temperatures have plummeted there and hot days have become rare.
Days over 90 F are rare now, but in 1936 they had many days over 110F. Temperatures like that are now only seen in the desert southwest.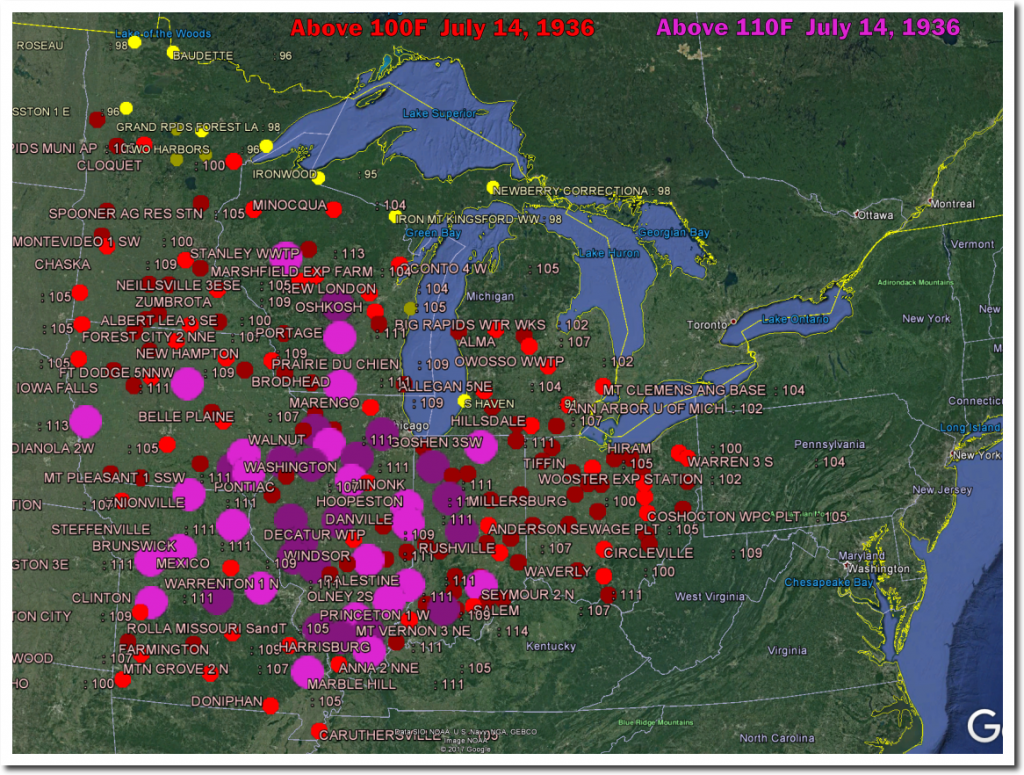 Instead of trying to understand why summers are cooling, government scientists simply try to hide it – by cooling the past.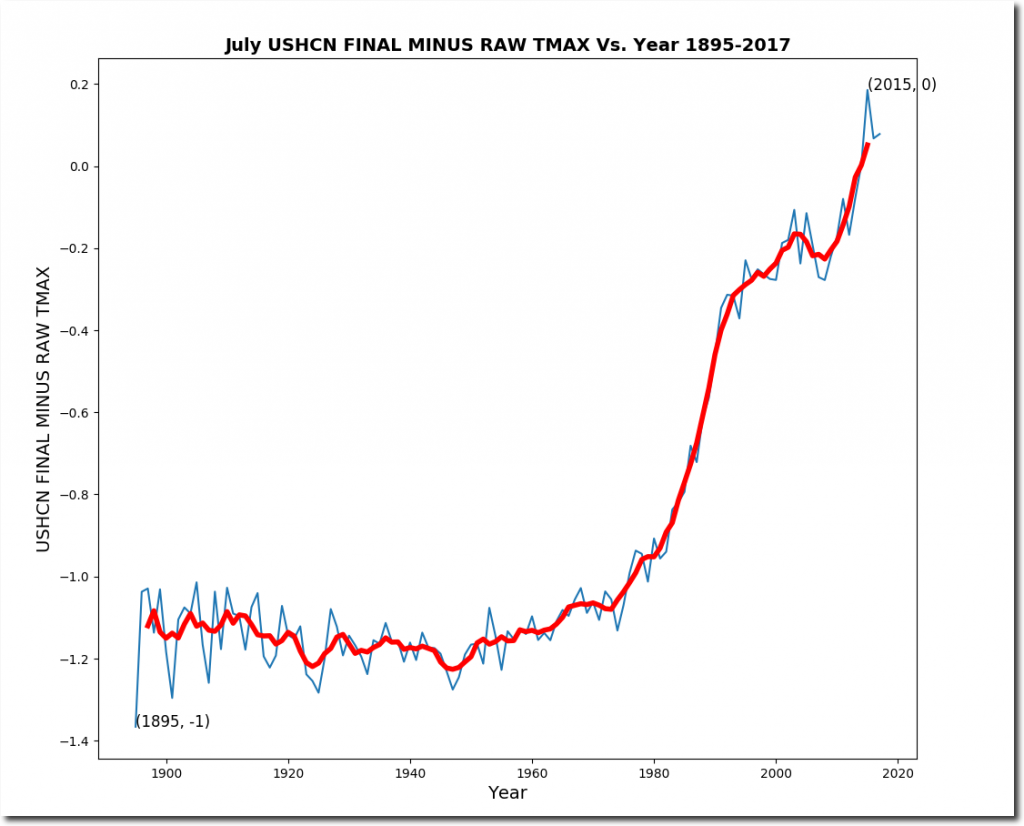 If they were actual scientists they wouldn't do this. But they are crooks – not scientists.
Temperatures rose in the Midwest before 1930 when CO2 was low, and have fallen since then as CO2 has risen.
DESPITE THE MUCH heralded "greenhouse effect" that Is said to be warming the Earth's climate, average temperatures in Illinois have fallen significantly in the last five decades analysis by state scientists shows. From 1930 to 1983, the average temperature in the state fell 3.5 degrees Fahrenheit. That contrasts with an increase of 5.5 degrees between 1850 and 1930.