The US was hit by seven hurricanes in 1886, the only year that has happened. Three of those hurricanes occurred in June, which never happens any more. Three locations in the US were hit by two hurricanes. Texas was hit by four hurricanes, and Florida was hit by three hurricanes.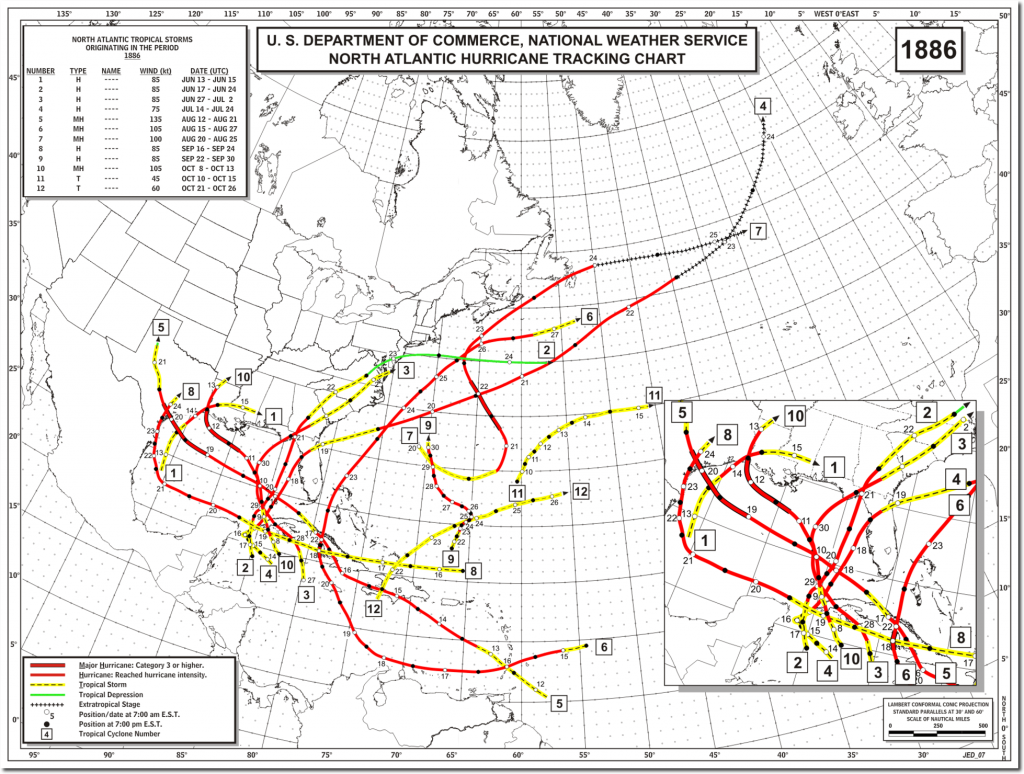 1886 Atlantic hurricane season map – 1886 Atlantic hurricane season – Wikipedia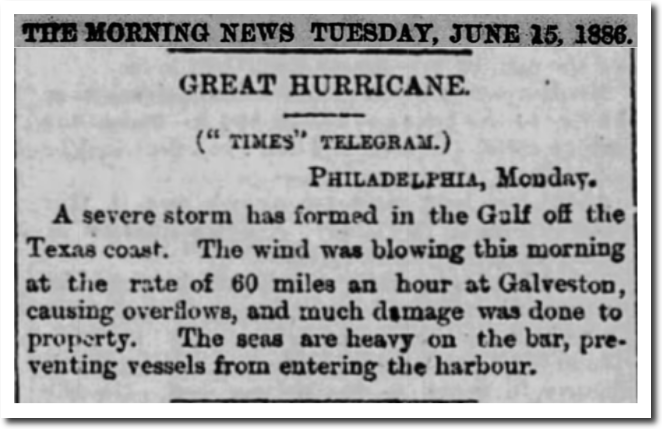 15 Jun 1886, Page 5 – The Morning News at Newspapers.com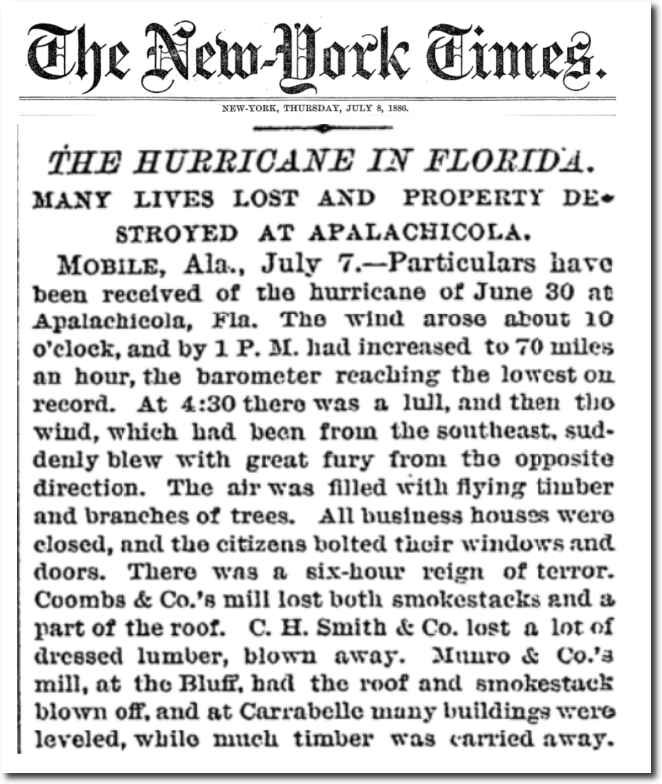 TimesMachine: July 8, 1886 – NYTimes.com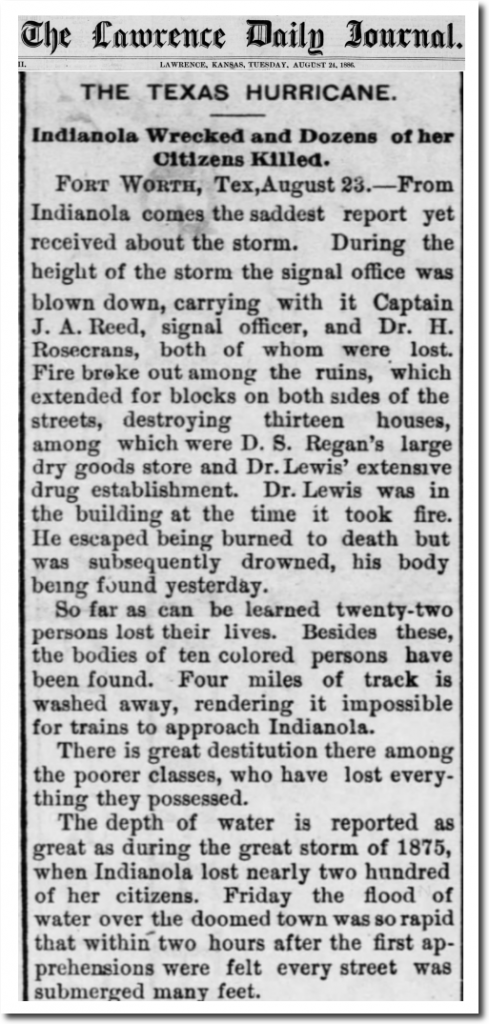 24 Aug 1886, Page 1 – Lawrence Daily Journal at Newspapers.com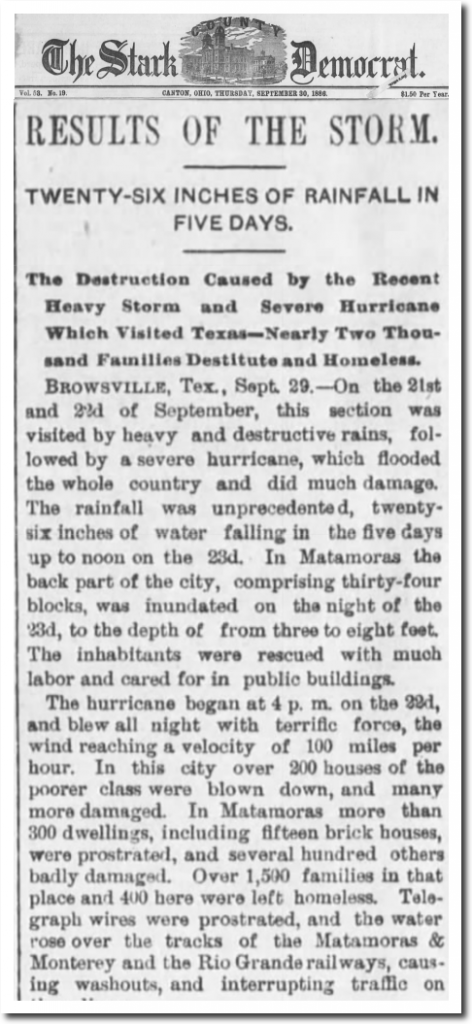 30 Sep 1886, Page 1 – The Stark County Democrat at Newspapers.com
21 Oct 1886, Page 2 – Ashland Clipper at Newspapers.com
Superstitious people are always looking for someone to blame for hurricanes. In 1886 they blamed the bad hurricanes, cyclones, blizzards, cholera, and smallpox on planetary alignment. Now they blame a harmless trace gas.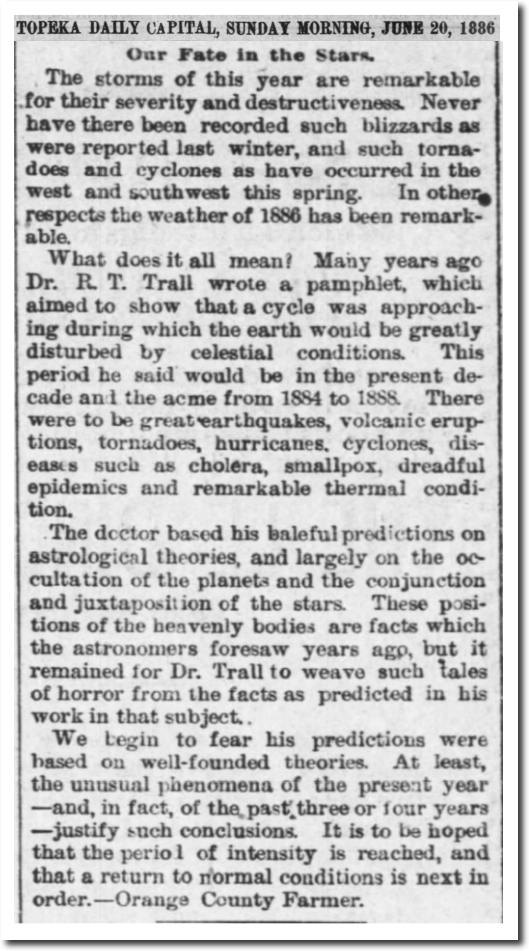 20 Jun 1886, Page 8 – The Topeka Daily Capital at Newspapers.com