On this date in 1944, a hurricane wiped out the Atlantic City boardwalks, damaged or destroyed every home in Ocean City, and damaged 700 miles of the Atlantic coast.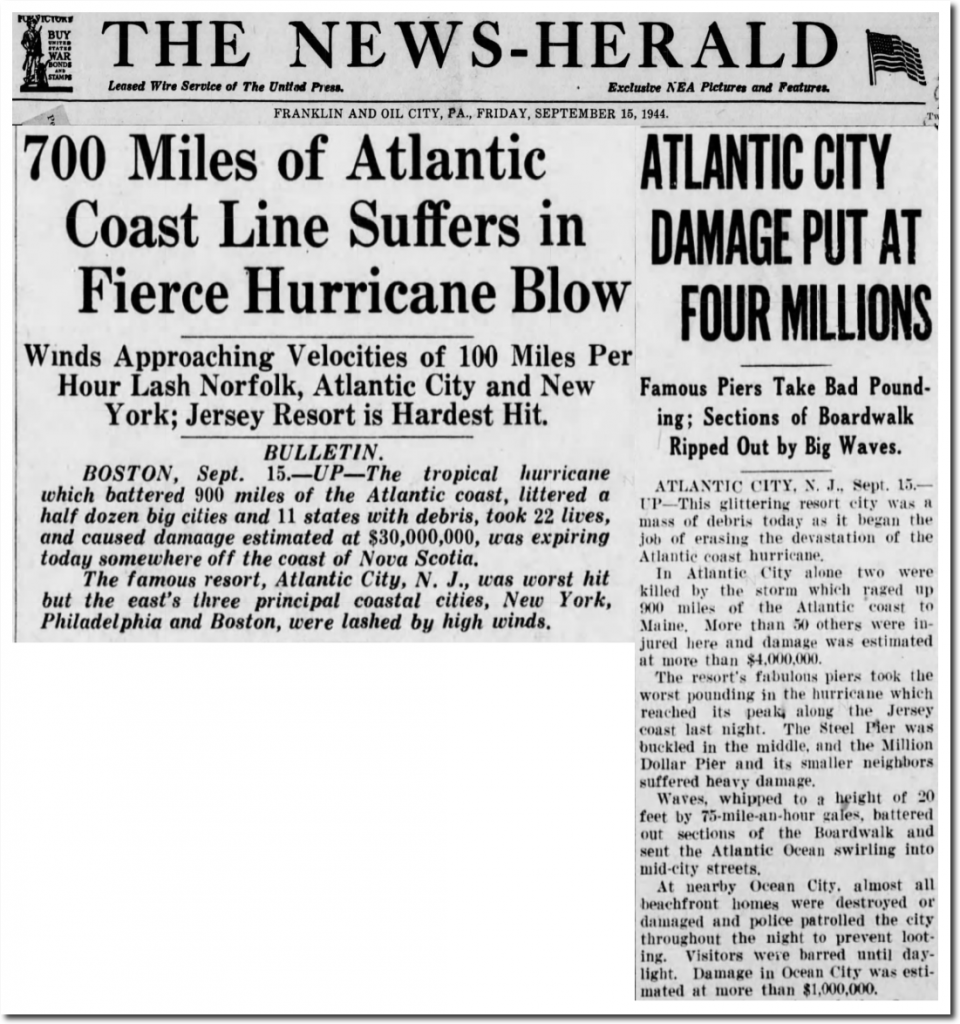 15 Sep 1944, Page 1 – The News-Herald at Newspapers.com
It was a very cool day in the Northeast.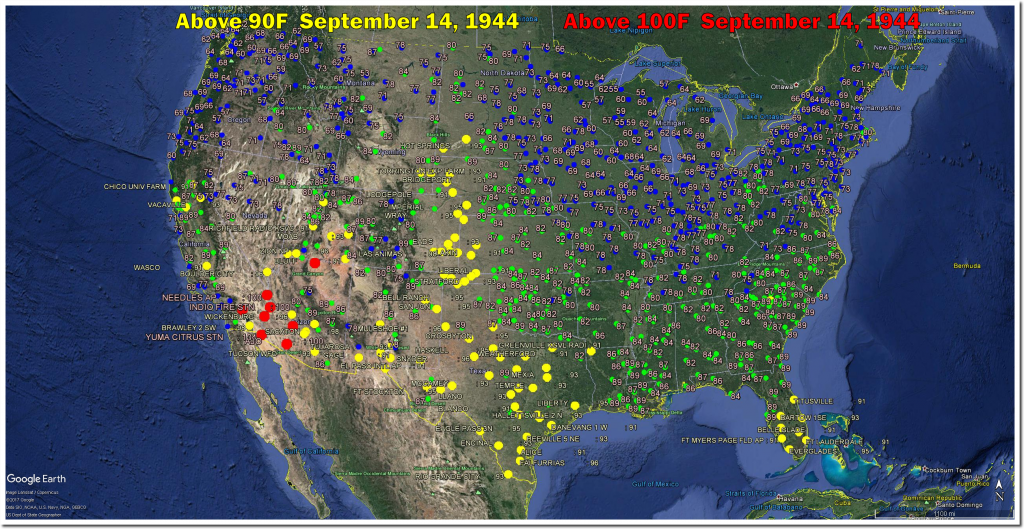 Americans were too busy dealing with real problems (like WWII) to waste on energy on fake problems (like climate change.)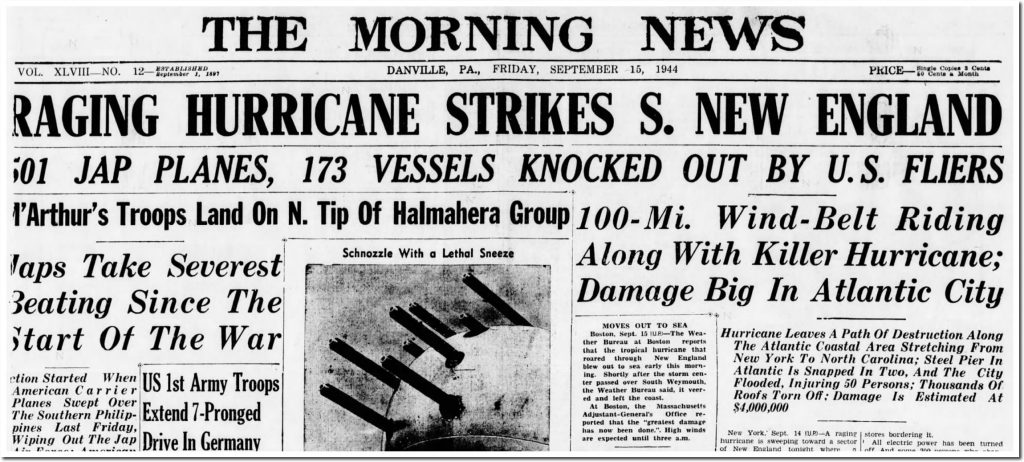 15 Sep 1944, Page 1 – The Danville Morning News at Newspapers.com
Climate change has been fake news for hundreds of years. It is an obsession of the world's stupidest people.