"The person responsible for this overestimate of global warming is Jim Hansen. He consistently exaggerates all the dangers."

– Freeman Dyson
In 1986, NASA's James Hansen said the US had warmed 1-2 degrees since 1958, and would warm another 3-4 degrees by 2020.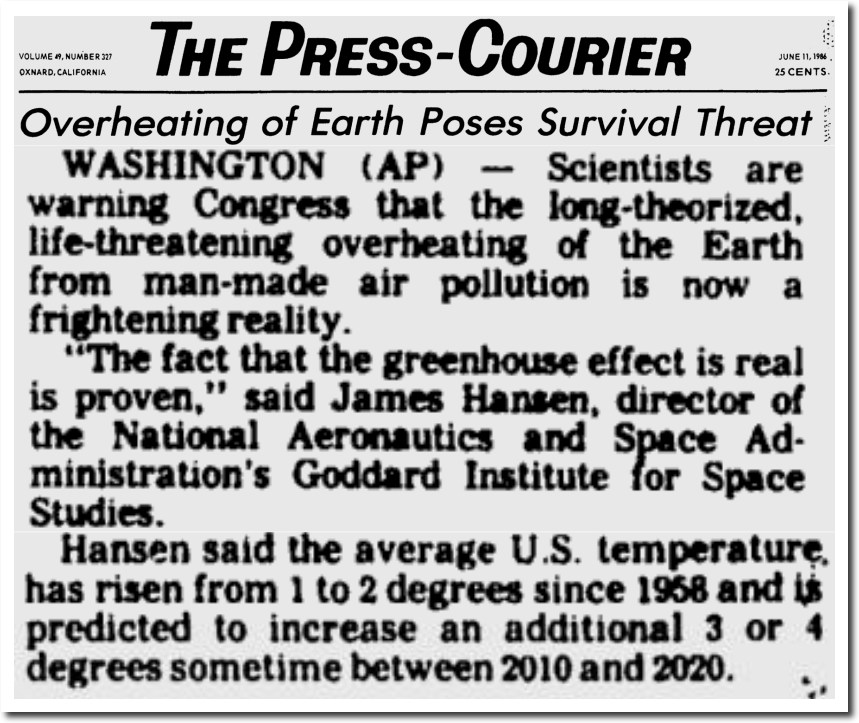 The Press-Courier – Google News Archive Search
His own 1999 graph showed no warming from 1958 to 1986. He was simply making that number up in the 1986 article.
A 1989 paper from NOAA showed no US warming from 1895-1988.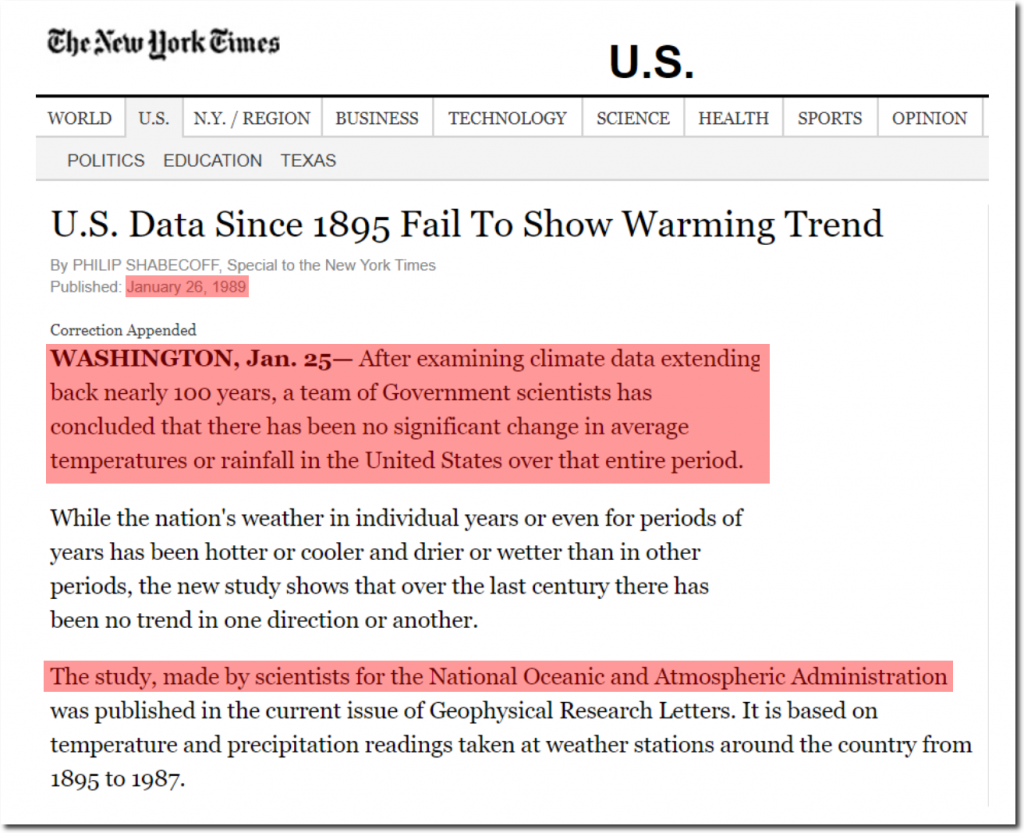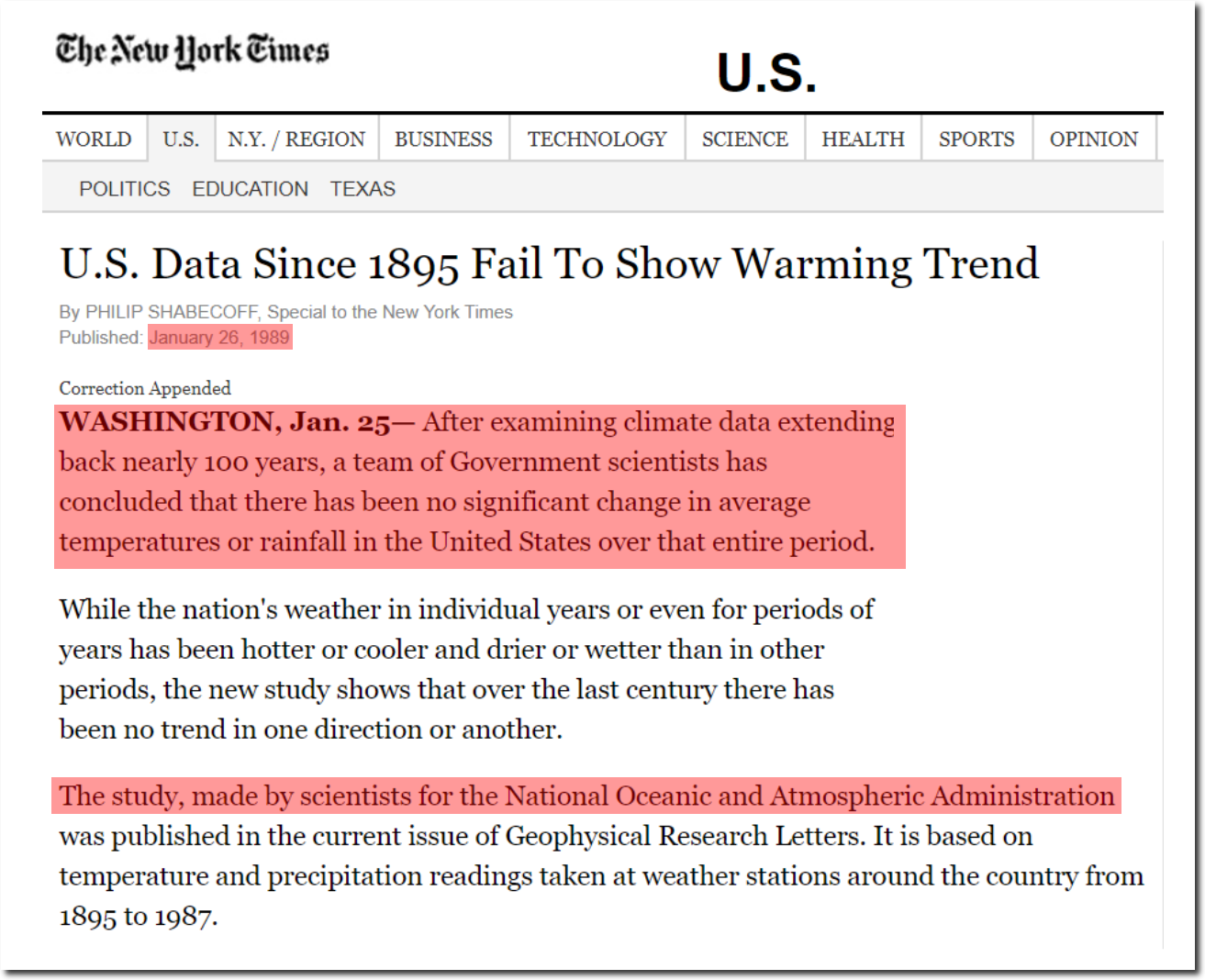 U.S. Data Since 1895 Fail To Show Warming Trend – NYTimes.com
Hansen wrote in 1999 that the US was cooling, as greenhouse gases increased.
in the U.S. there has been little temperature change in the past 50 years, the time of rapidly increasing greenhouse gases — in fact, there was a slight cooling throughout much of the country
Measured US temperatures still show no warming over the past century.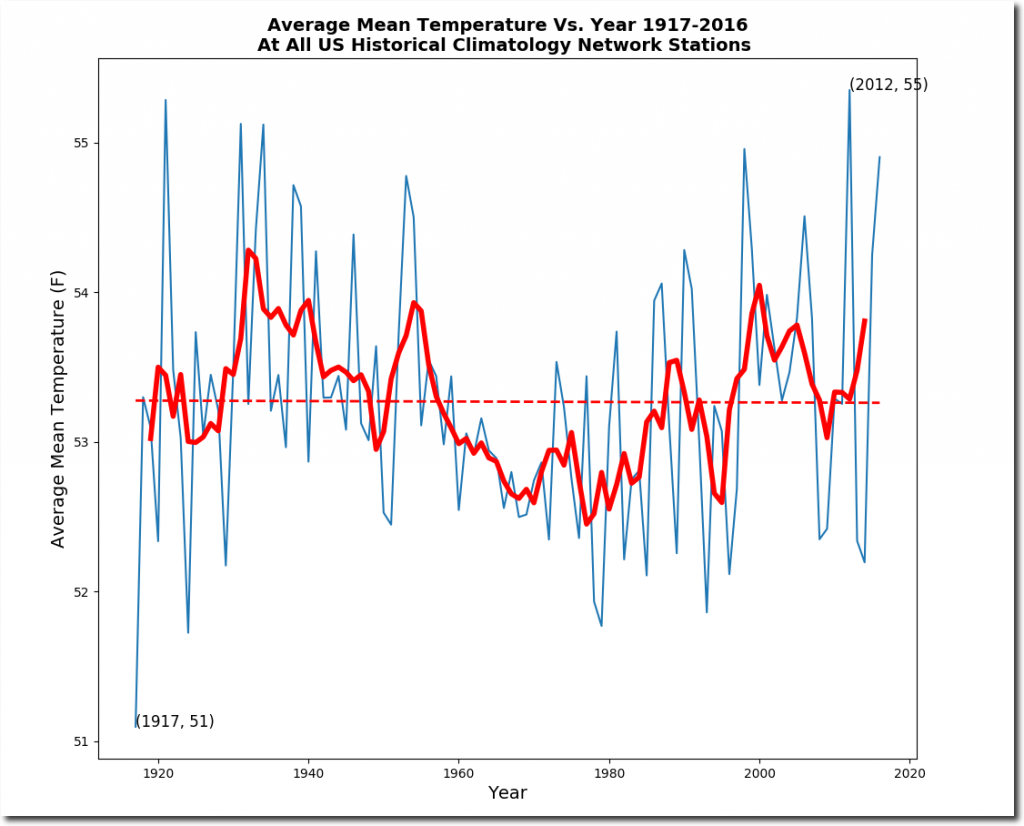 None of the facts suit NASA's global warming agenda, so Gavin Schmidt (Hansen's successor) simply altered the data.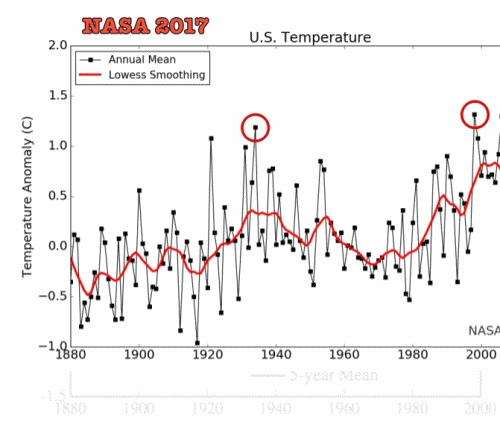 But even Gavin's fraudulent temperature data doesn't come close to the 4-6 degrees warming Hansen predicted by 2020.
Government climate scientists report fake past warming, make fake predictions about future warming, and then tamper with data when their predictions fail. It is a small, tight group of fraudsters who act as head coach, team, cheerleader, referee, score keeper and broadcaster. No one in the press will challenge these criminals, and the press refuses to talk to anyone who does challenge them.