The fake news press is 100% certain that US hurricanes are getting worse and more common due to global warming.

Not long ago, they were blaming the record low number of hurricanes on global warming.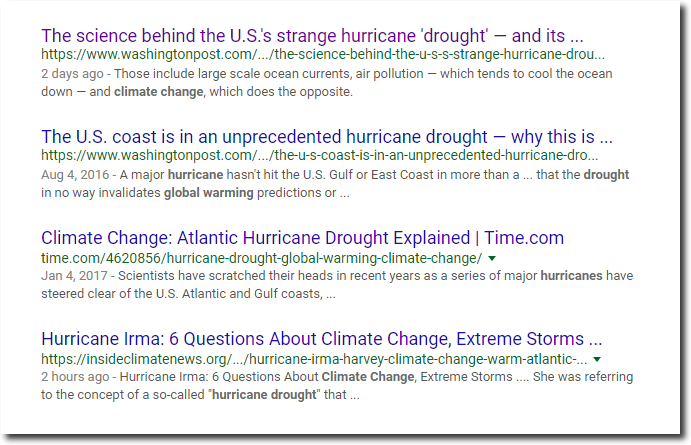 The reality is that hurricane season temperatures have plummeted at all US Atlantic and Gulf Coast states.
The last really hot hurricane season was in 1954, which was also one of the worst hurricane seasons on record. In 1954, New England was hit by two major hurricanes within ten days. They were the last major hurricanes to hit New England

11 Sep 1954, Page 1 – The Edwardsville Intelligencer
The Senator Joe McCarthy hearings were going on during those hurricane strikes. Senator McCarthy was  despised by Democrats because they felt he was prosecuting people based on their beliefs – which is now the standard practice of the Democratic Party.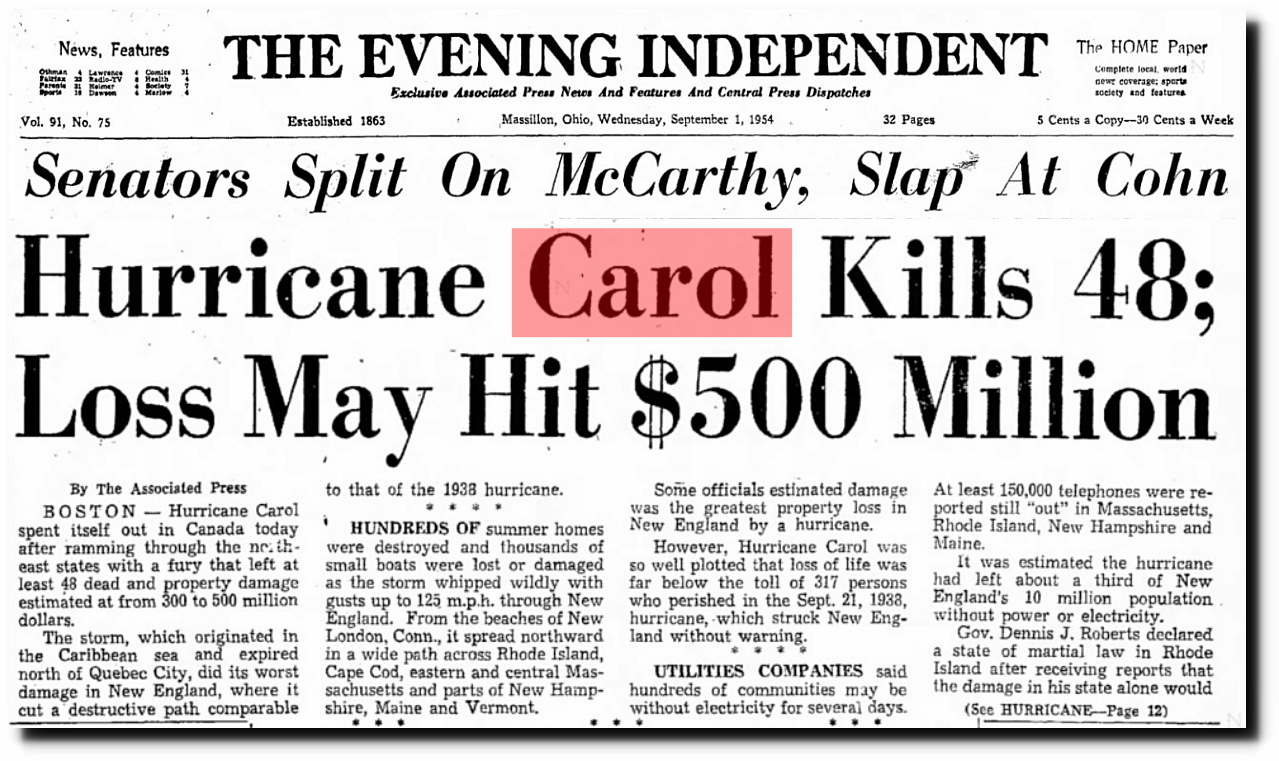 01 Sep 1954, Page 1 – The Evening Independent
A few weeks later, the most powerful hurricane of the summer, Hazel, also damaged New England. It was Canada's deadliest hurricane on record.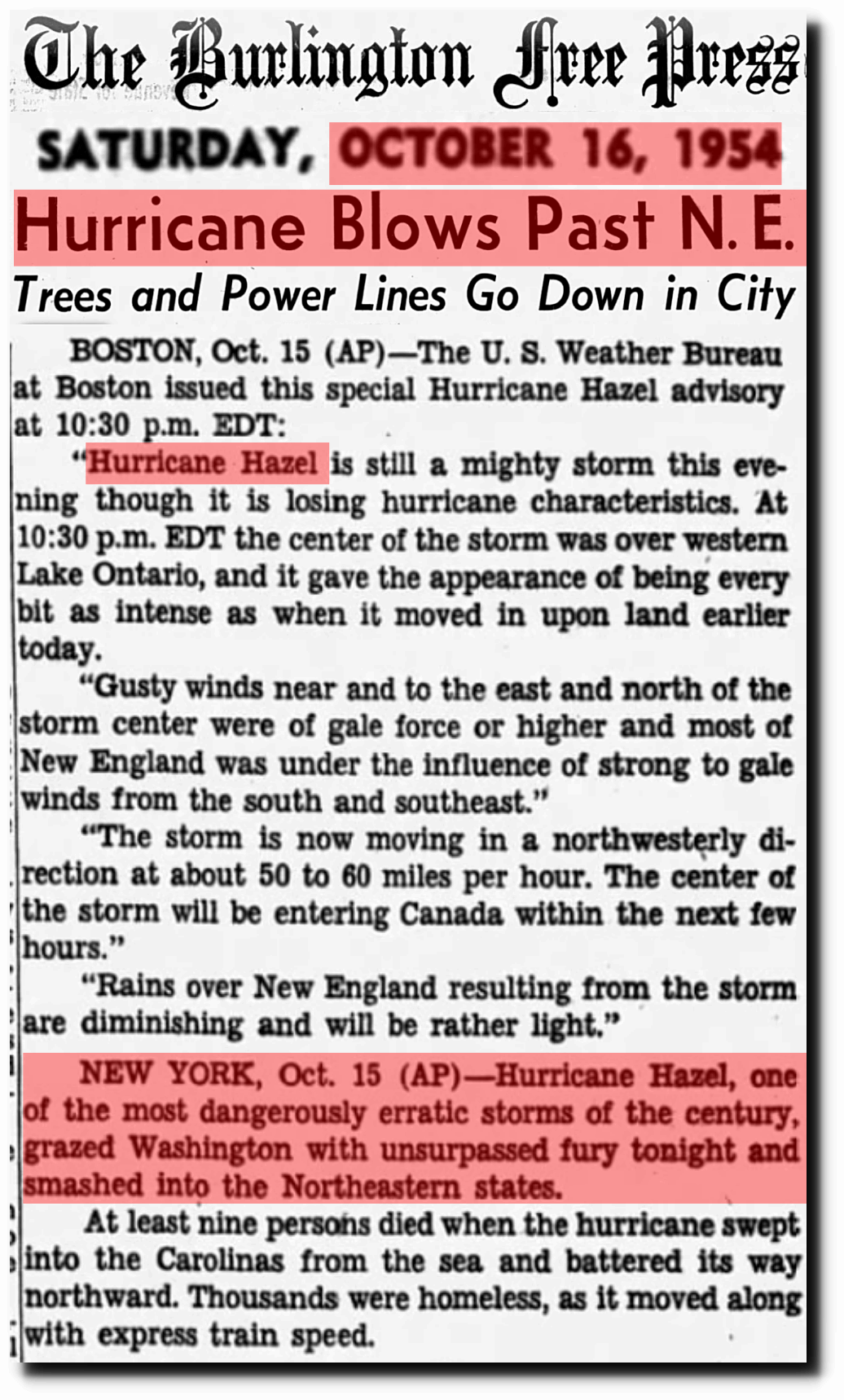 16 Oct 1954, Page 1 – The Burlington Free Press
The frequency of hurricanes and major hurricanes has declined in the US over the past 150 years.
Climate scientists have been making the same idiotic forecasts about hurricanes for at least 30 years.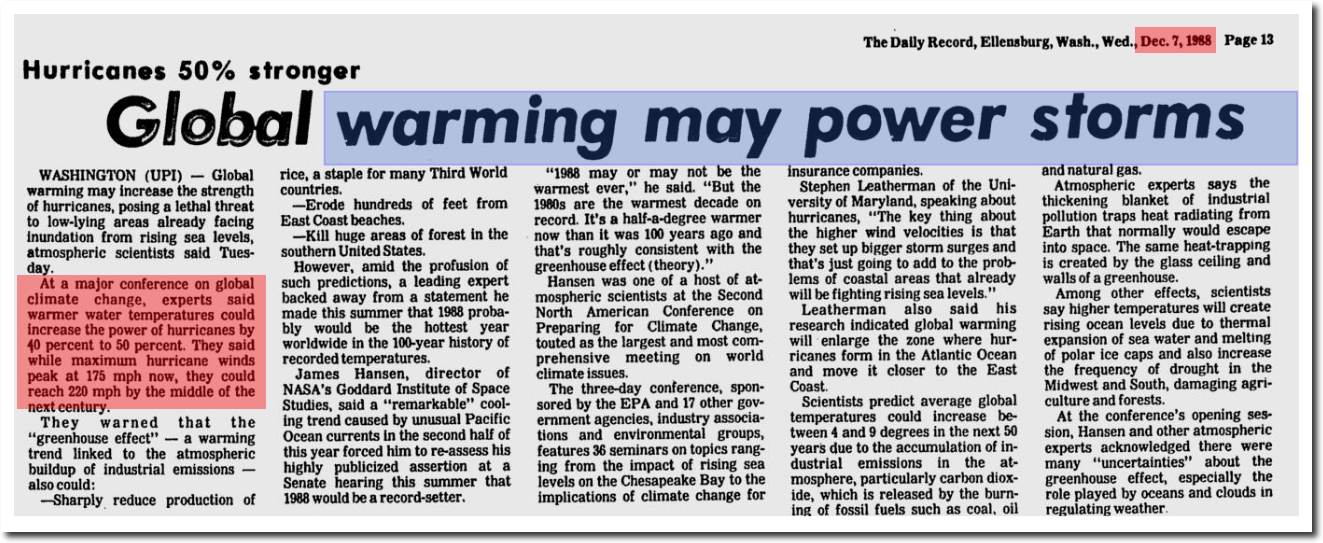 Ellensburg Daily Record – Google News Archive Search
As with everything else in climate science, it is all based on junk science, superstition about a trace gas, and fraud.