On March 7, the usual band of Arctic fraudsters announced that after months of ice growth, darkness and cold, Arctic sea ice had "sunk" to a record low.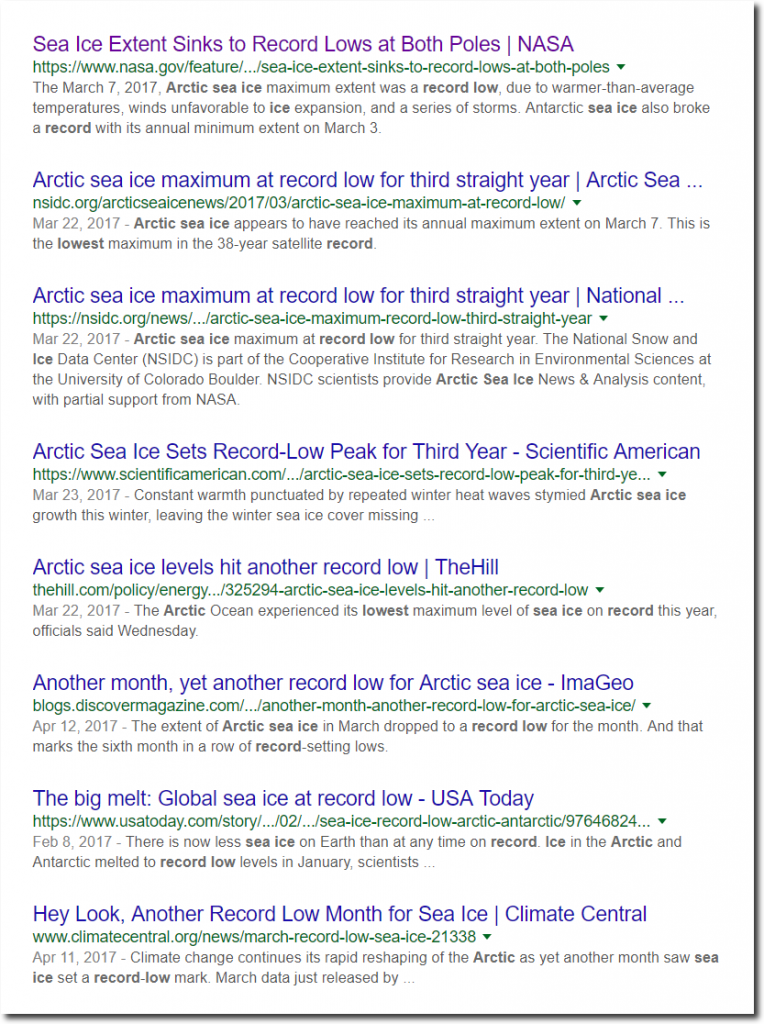 Since then, Arctic sea ice has been much higher than recent years, and they have completely lost interest in it. This year brought the smallest melt of the last decade, and summer temperatures were below normal every day at the North Pole.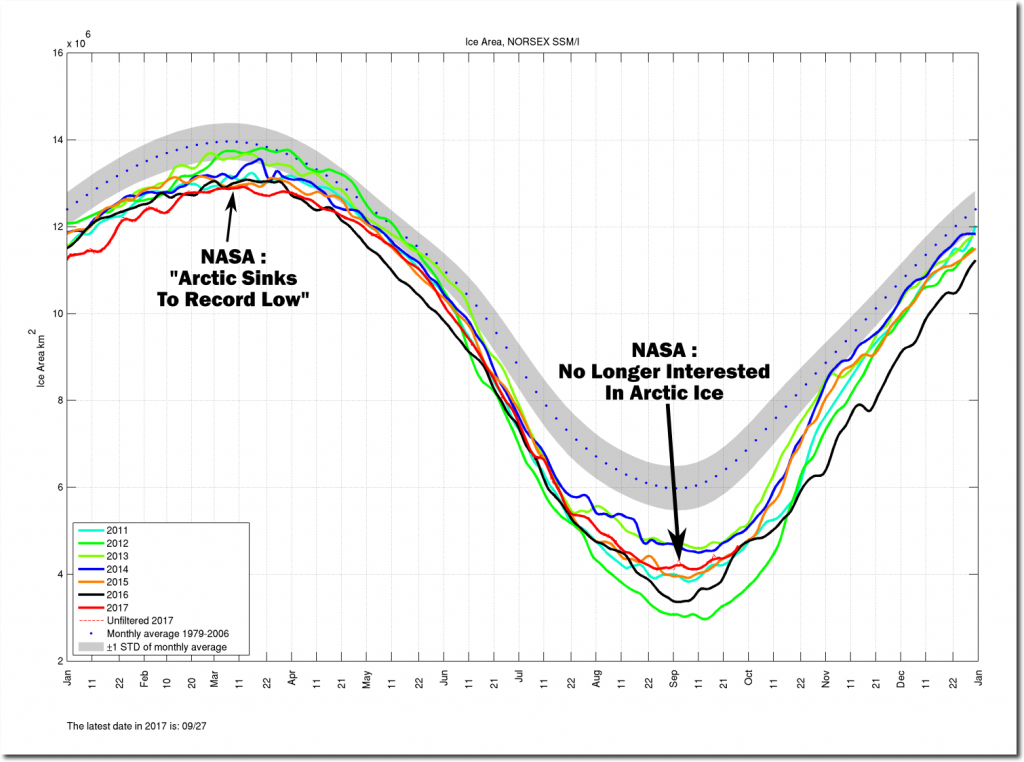 ssmi1_ice_area.png (3333×2500)
But that isn't quite true. Now they just lie and/or spin.
Experts have now turned their attention to the Antarctic (which they ignored for the past 35 years as the ice expanded.) The bad news for these fraudsters is that when Antarctic sea ice declines, Arctic sea ice increases – as seen in the 1990 IPCC report. This indicates that whatever drives ice behavior, is not CO2.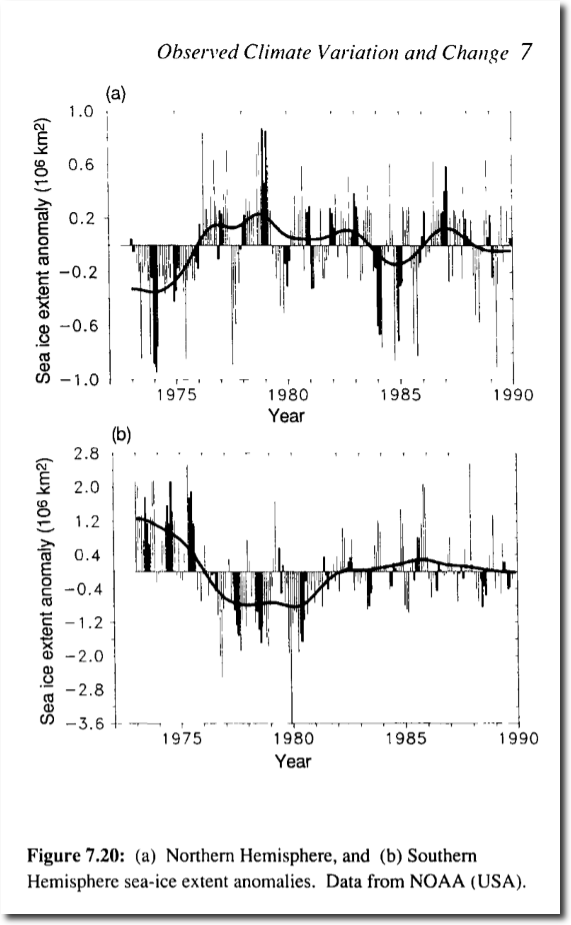 https://www.ipcc.ch/ipccreports/far/wg_I/ipcc_far_wg_I_chapter_07.pdf
One more reason why NOAA now pretends they don't have any satellite data prior to 1979. Government climate experts are professional fraudsters, not scientists.