September 1 used to be a very hot day in the US, but temperatures have plummeted over the past century.
On this date in 1953, half of the Eastern US was over 100 degrees, including West Point, New York.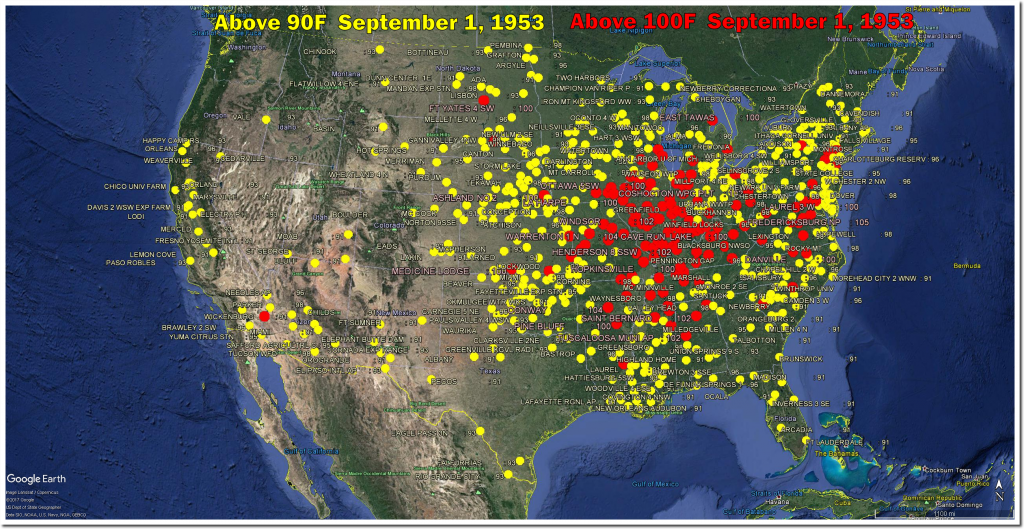 West Point had three September days over 100F in 1953, and none since.