In 1974, the New York Times reported on a meeting of climate experts in Germany. There was unanimous consensus that global cooling threatened the world's food supply.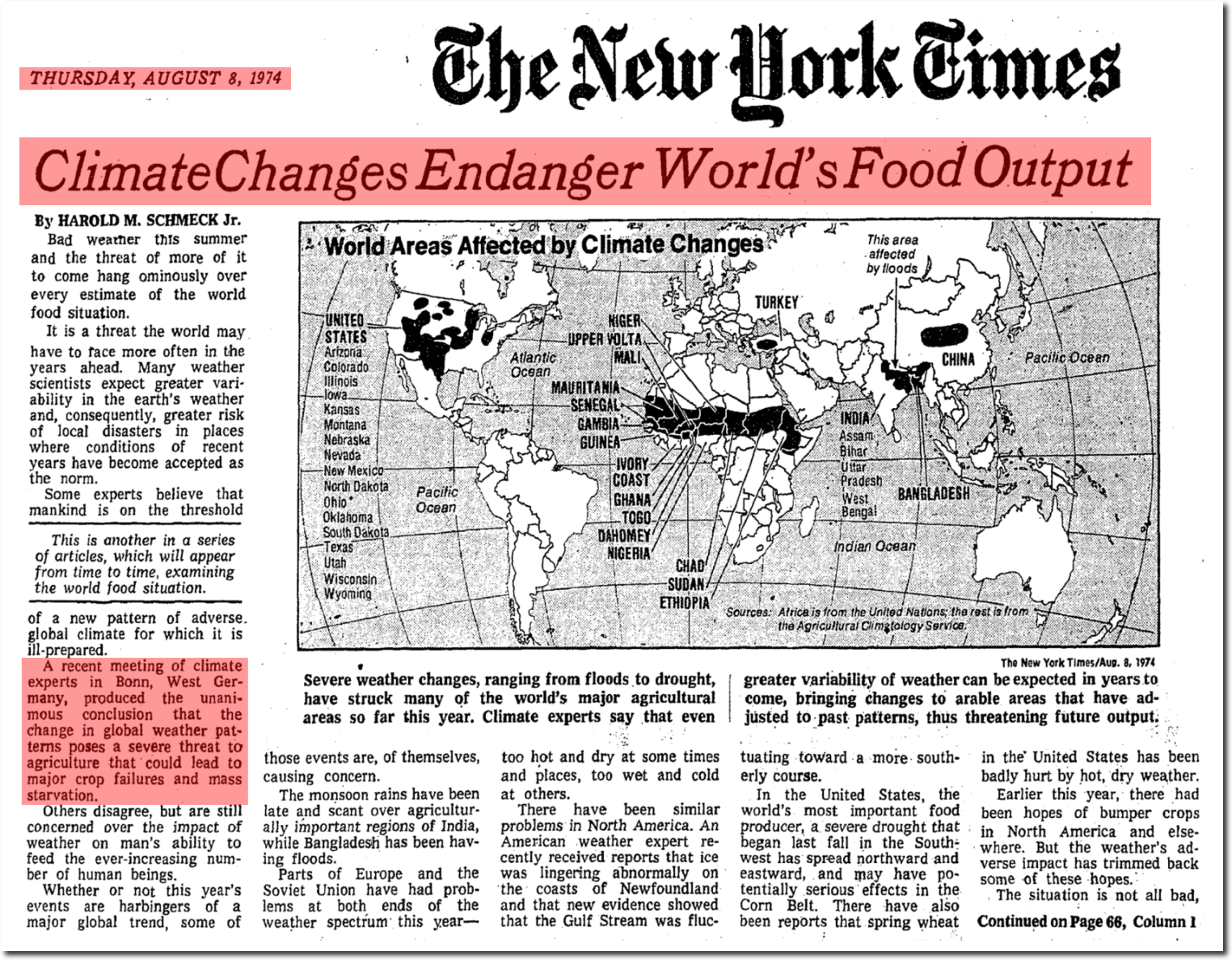 Walter Orr Roberts of NCAR was a key player behind this.
Climate Changes Endanger World's Food Output – 1974 – NYTimes.com
This cooling was very inconvenient for NASA's fake global warming theory, so they erased it.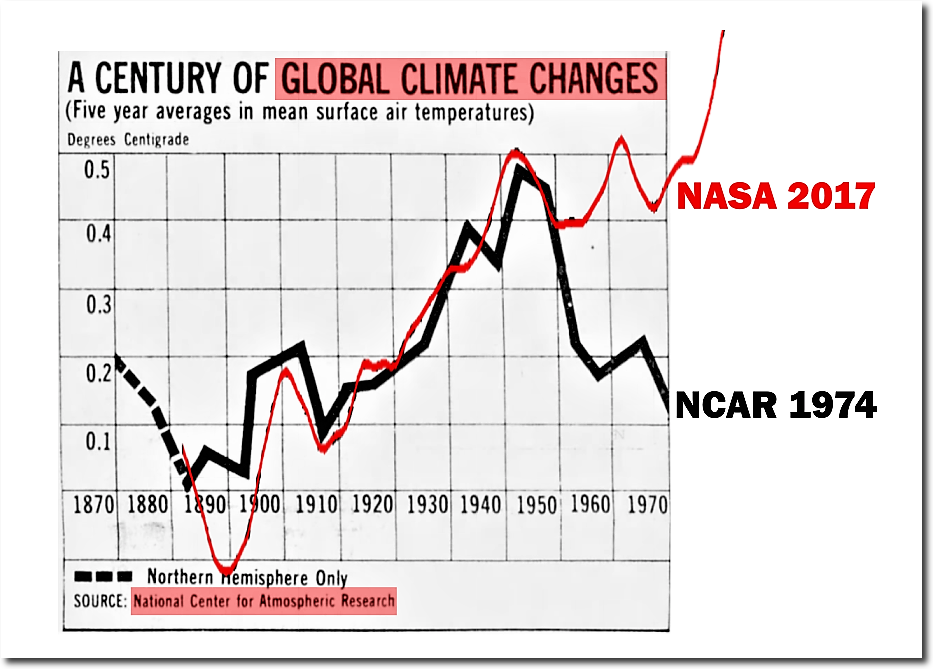 NASA didn't corrupt their data all at once. It is a process that has been going on for 40 years.
1981 version   2001 version  2017 version
Global warming is the biggest fraud in science history.  The evidence of fraud, junk science and collusion is overwhelming.