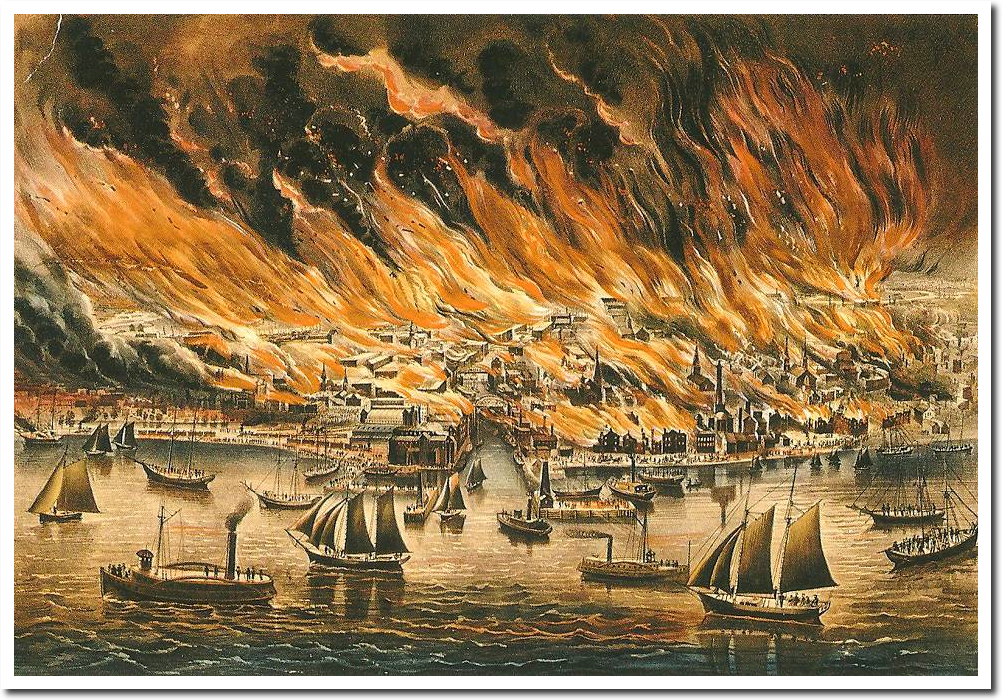 Most people have heard of the Great Chicago Fire of 1871, but there were much worse fires burning at that time. Thousands of people were killed by massive fires in Wisconsin, Michigan and Ontario. There were also huge fires burning in the Rocky Mountains.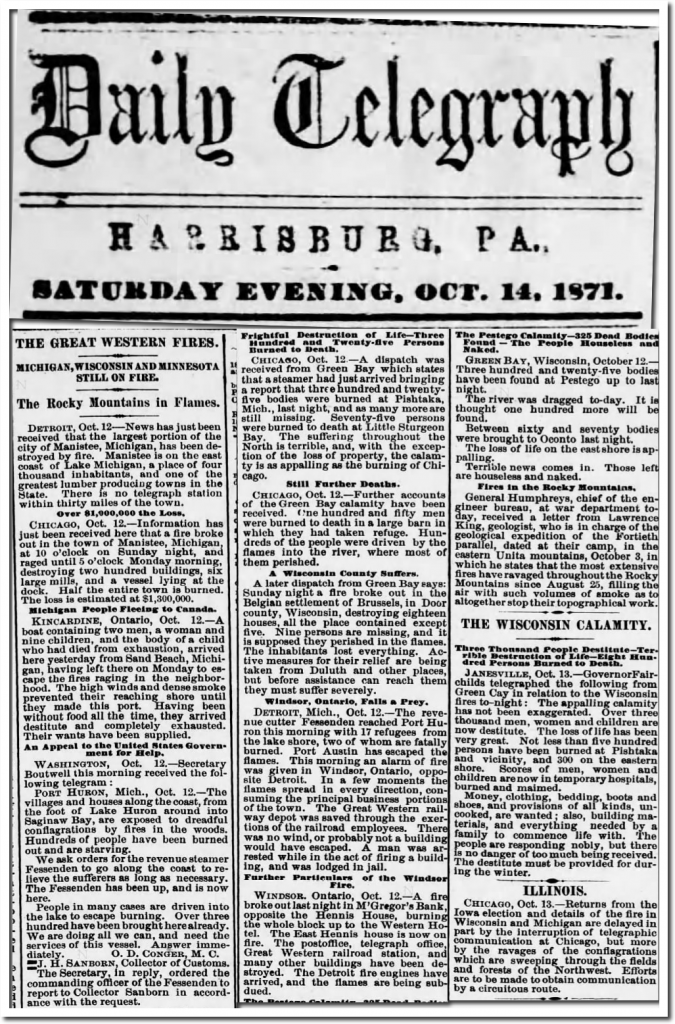 14 Oct 1871, Page 2 – Harrisburg Telegraph at Newspapers.com
The worst of these fires occurred at Peshtigo, Wisconsin, which killed more than 1,000 people.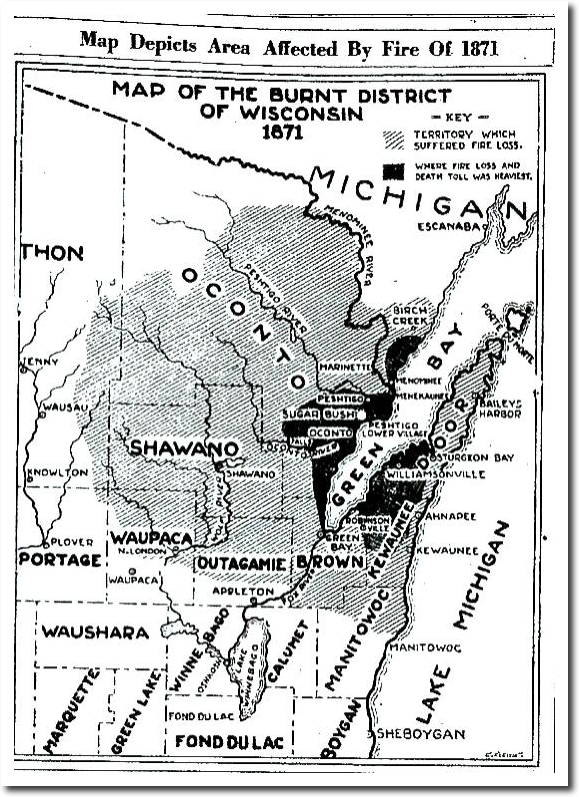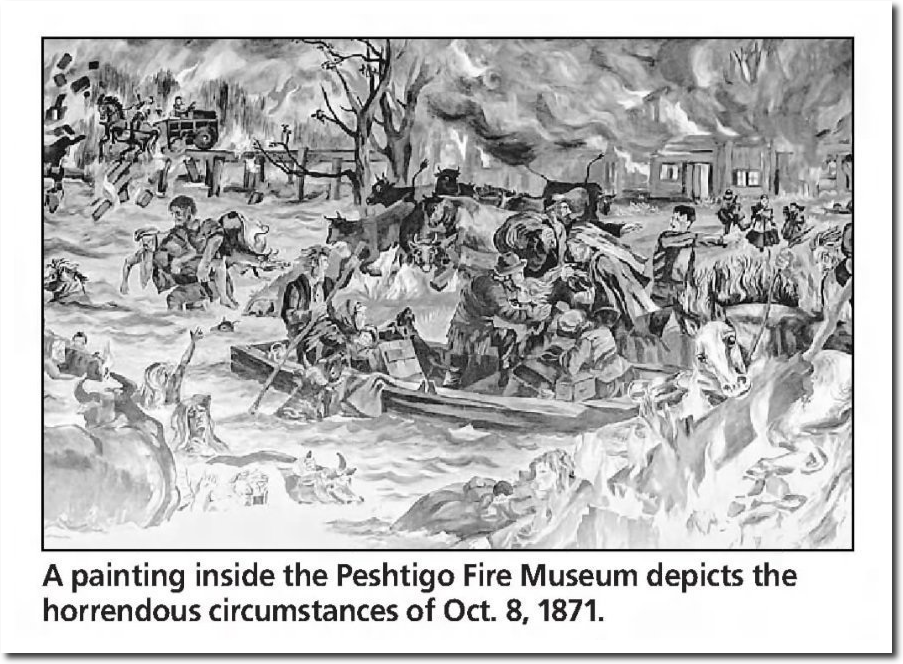 The fire was fanned by a 12 mile wide "hurricane" which knocked many trees down and blocked escape from the city.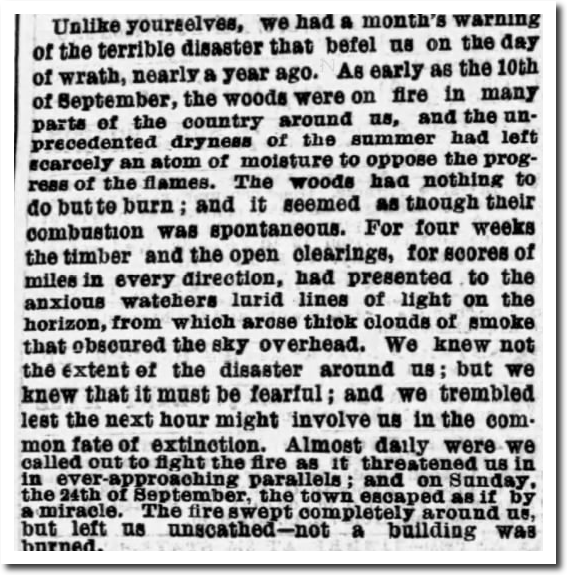 02 Oct 1872, Page 6 – Chicago Tribune at Newspapers.com
Minnesota was also on fire.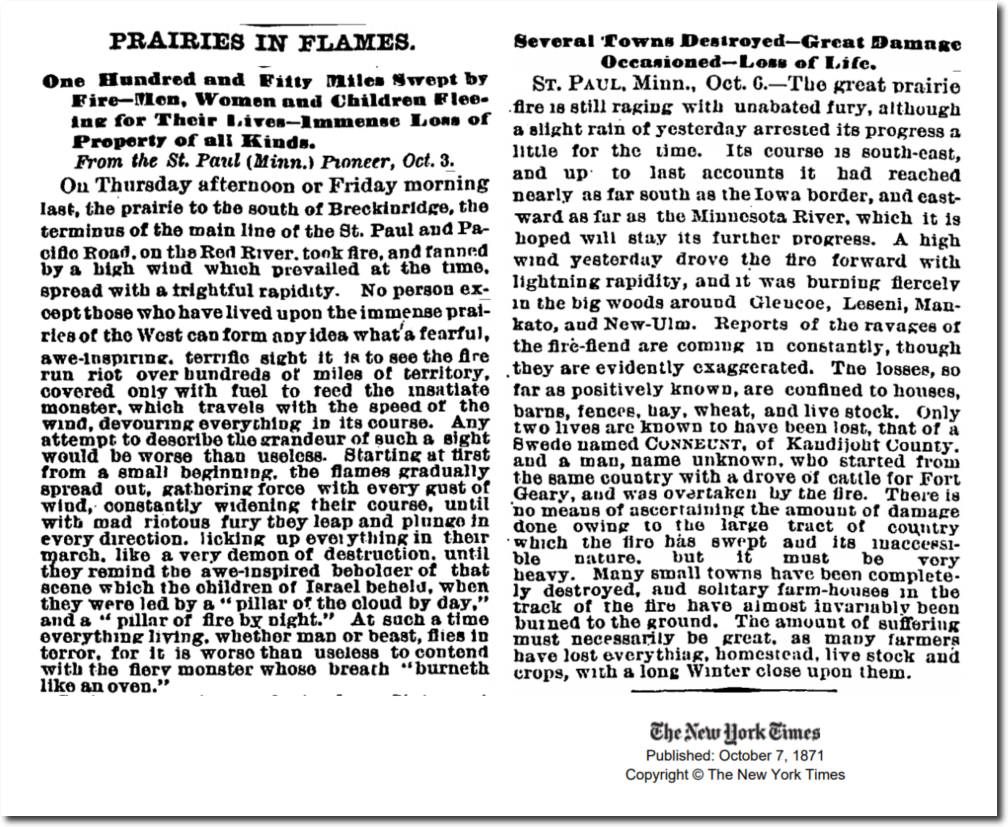 PRAIRIES IN FLAMES. – One Hundred and Fifty Miles Swept by Fire–Men, Women and Children Fleeing for Their Lives–Immense Loss of Property of all Kinds. Several Towns Destroyed–Great Damage Occasioned–Loss of Life. – View Article – NYTimes.com
The 1871 fires were much worse than any recent fires. But one thing that hasn't changed since 1871 is an obsession with imaginary climate change. Atmospheric CO2 was below 300 PPM at the time.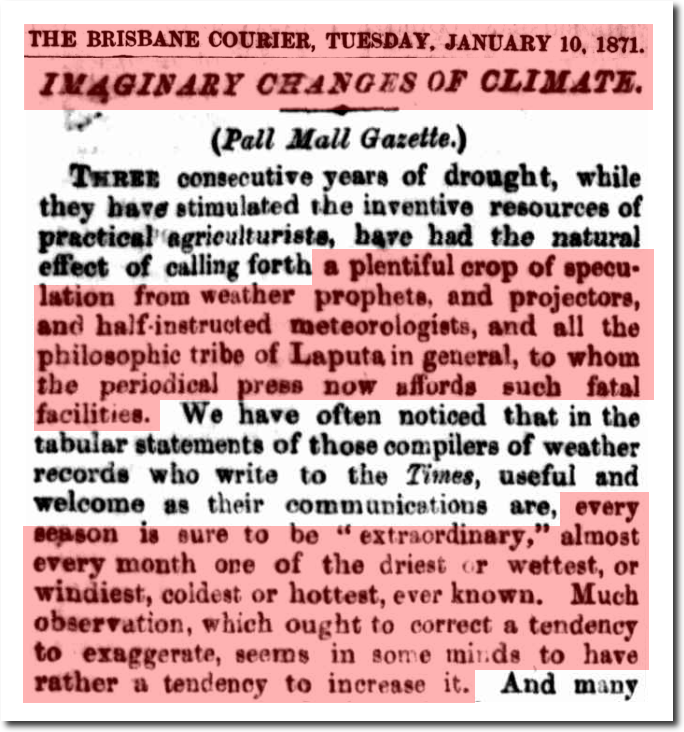 10 Jan 1871 – IMAGINARY CHANGES OF CLIMATE
If we could reduce CO2 levels to 300PPM, perhaps we could expect a return to the "safe climate" of 1871?