NASA says the greenhouse effect is "trapped heat" resulting from sunlight warming the planet's surface, and that the planet cools at night.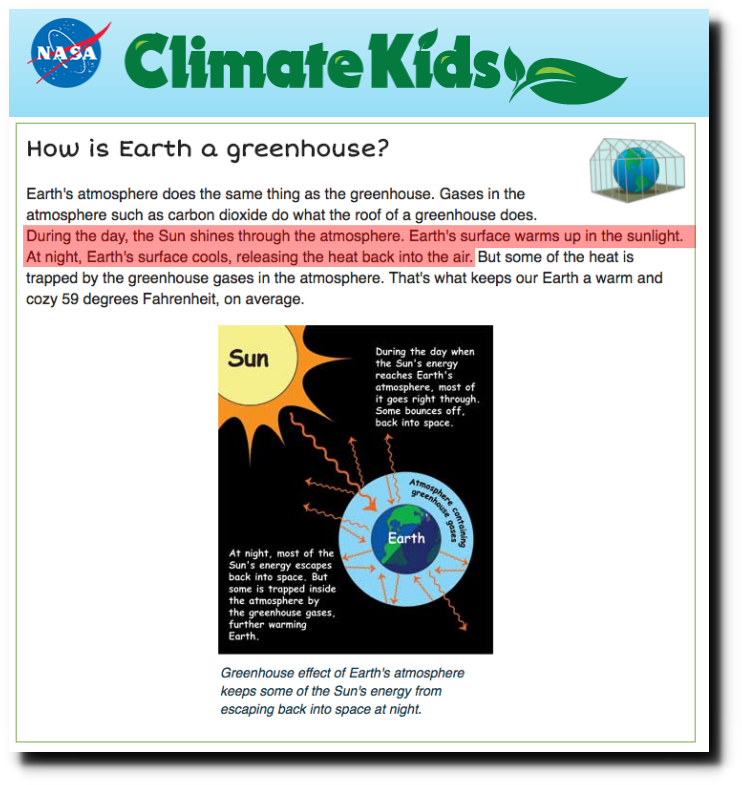 NASA Climate Kids :: What is the greenhouse effect?
NASA also says that Venus is very hot due to a "runaway greenhouse effect."
NASA – TROPICAL 'RUNAWAY GREENHOUSE' PROVIDES INSIGHT TO VENUS
I've been pointing out for a decade that this is ridiculous, and that the heat on Venus is due to high atmospheric pressure.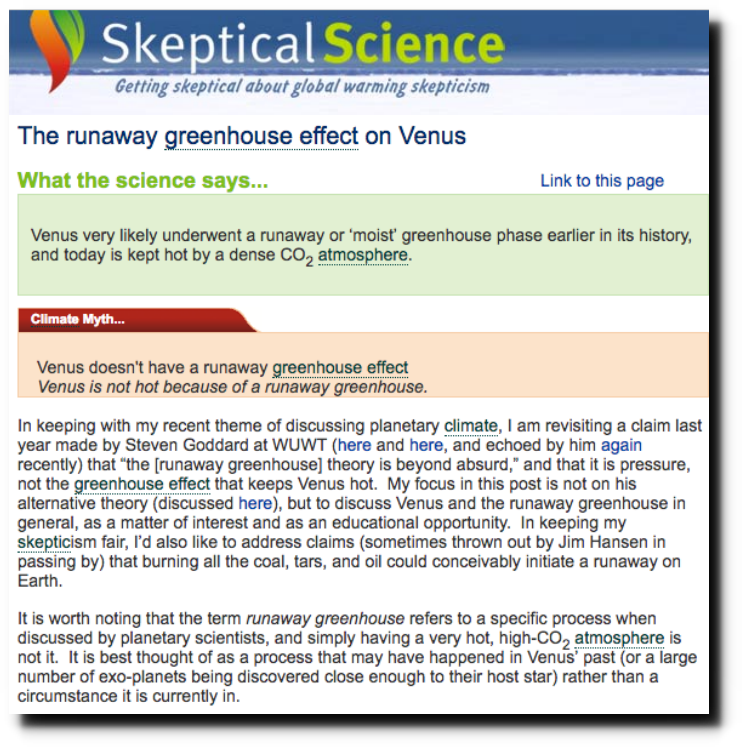 The runaway greenhouse effect on Venus
Venus surface receives no sunlight for more than six months at a time during the long Venusian night, yet the temperature does not drop.
The distance to Venus from the sun plays only a small role in the cause of its elevated heat wave.

Temperatures on Venus remain consistent over time. For one thing, the planet takes 243 Earth days to spin once on its axis (and it spins backwards, at that; on Venus, the sun rises in the west and sets in the east). The nights on Venus are as warm as the days.
According to NASA's definition of the greenhouse effect from the "Climate Kids" article, the heat on Venus can't possibly be due to the greenhouse effect. Due to the very thick cloud cover, Venus surface receives very little sunlight during the day – and the temperature does not cool during their very long night. Neither daytime temperatures nor nighttime temperatures on Venus can be explained by the "greenhouse effect."
NASA has known since 1971 that a runaway greenhouse effect is impossible.
And the US government has understood that global warming theory is nonsense, since the year Bernie Sanders was born.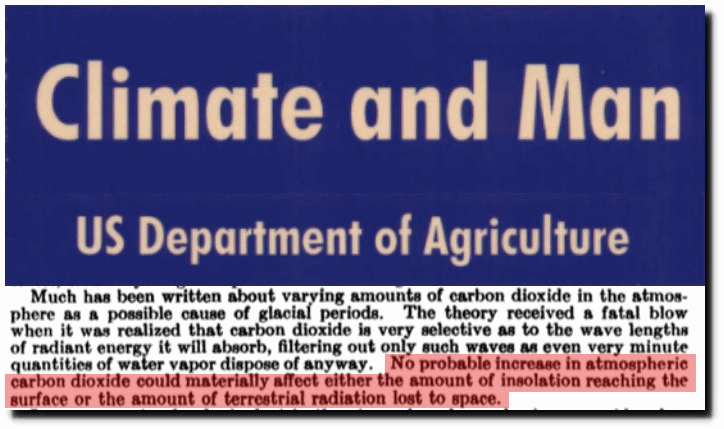 Climate and Man: Part One – United States Department of Agriculture
The lapse rate on Venus is very similar to Earth, despite vastly different atmospheric chemistry. The lower atmosphere of Jupiter is extremely hot, despite Jupiter being almost half a million miles away from the Sun. Mars has a 95% CO2 atmosphere and is much closer to the Sun than Jupiter, yet is extremely cold. The only property of a planetary atmosphere which is useful for predicting temperature is atmospheric pressure.
The primary factor controlling planetary temperature is the atmospheric pressure. It is not the greenhouse effect. It is not the distance from the Sun. It is time to end this superstition. Venus is hot because the atmospheric pressure is nearly 100 times higher than Earth.