Ten years ago, the world's leading climate expert announced that we are toast.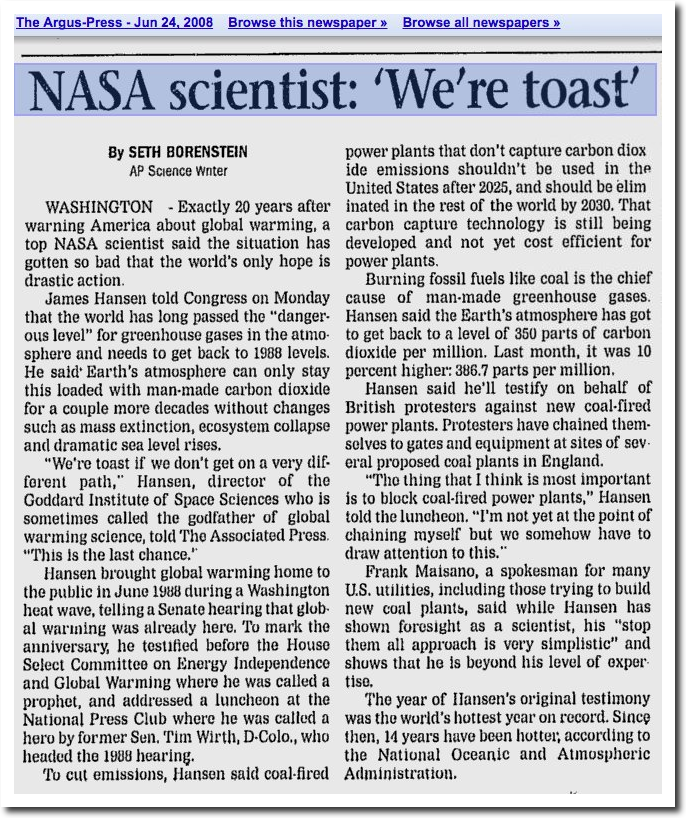 The Argus-Press – Google News Archive Search
Meanwhile, Austin and San Antonio, Texas are under a winter storm warning.

And the US is experiencing one of the coldest years on record.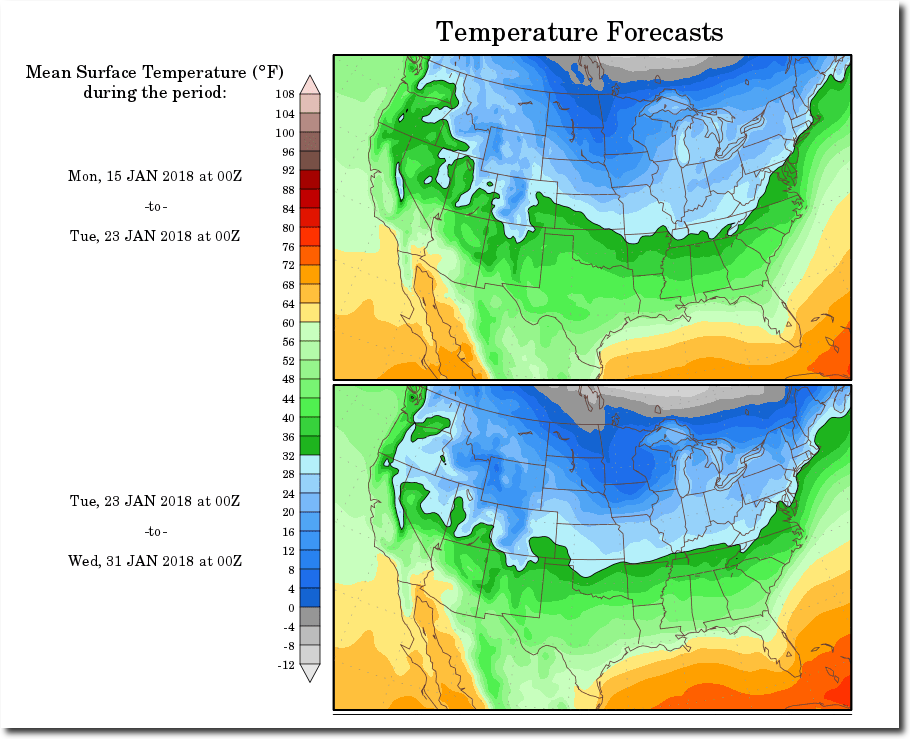 10-Day Temperature Outlook for the Conterminous U.S.
Dr. Hansen also believes Lower Manhattan will be underwater no later than this year.