With temperatures of -30C and Arctic sea ice nearing its winter maximum, government climate scientists and their useful idiots in the press announce that Arctic sea ice is "near an all time low."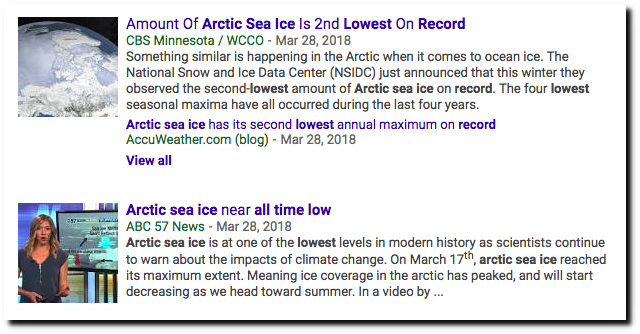 In the actual Arctic, sea ice extent is increasing, more than double six months ago, and essentially identical to all recent years.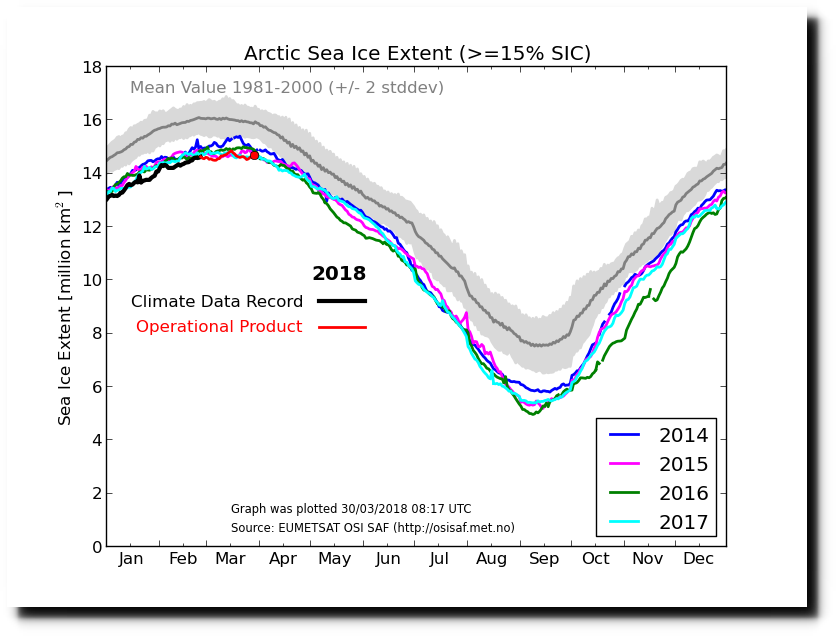 Ocean and Ice Services | Danmarks Meteorologiske Institut
Arctic sea ice volume is increasing at what is possibly a record rate for March, and is up nearly 500% over six months ago.
FullSize_CICE_combine_thick_SM_EN_20180330.png (1337×1113)
The ice edge is very close to the 1981-2010 mean, everywhere except the Bering Sea where southerly winds last week pushed the ice edge back.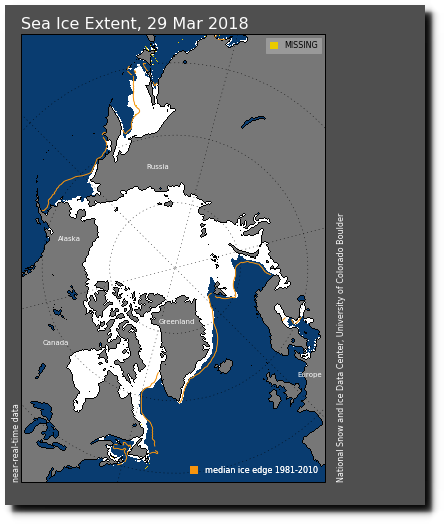 Most people with an IQ higher than a turnip understand that water freezes at temperatures of -30C, This apparently excludes climate scientists and journalists.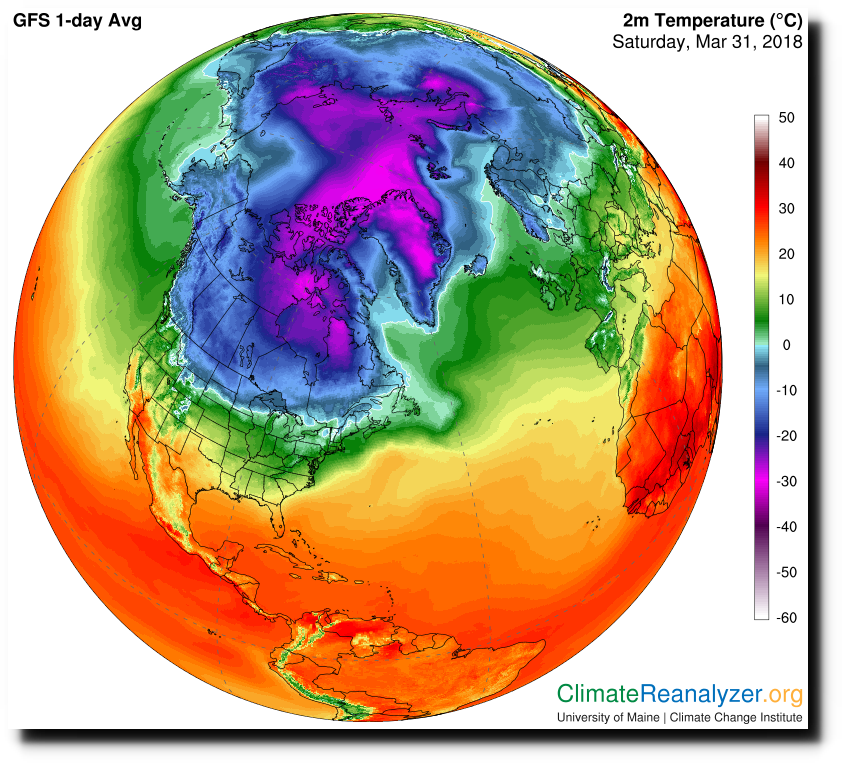 With the entire country of Canada locked in an Arctic deep freeze, one would think that Canadian journalists would be able to figure out that the Arctic is very cold and the ice is not melting.  But no indication of that to date.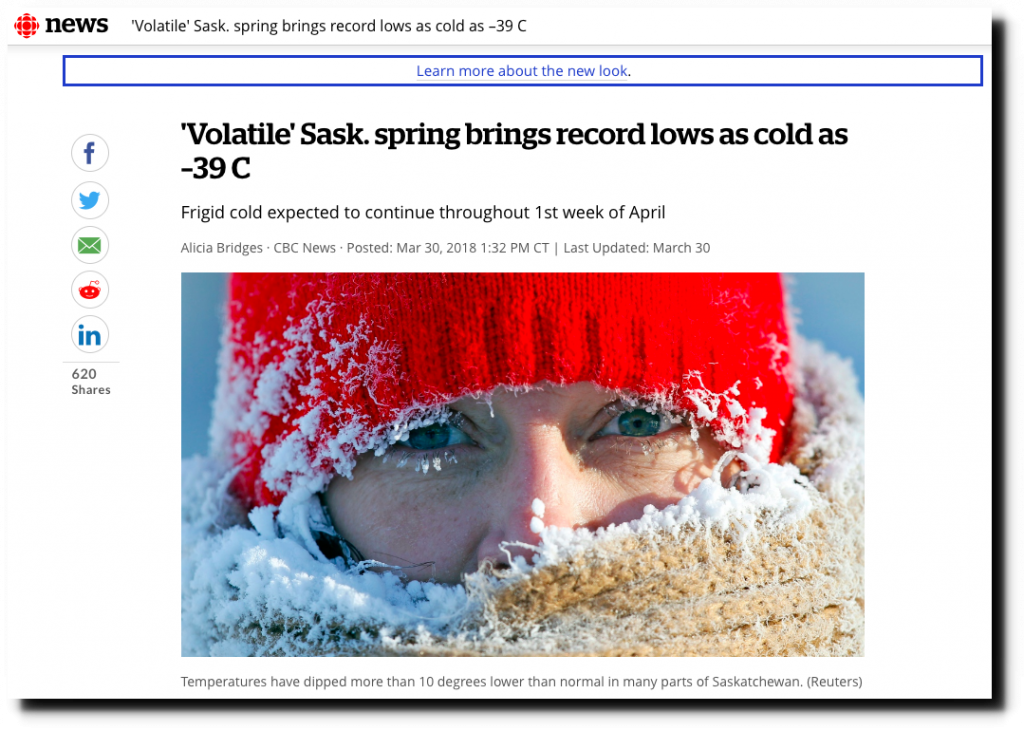 'Volatile' Sask. spring brings record lows as cold as –39 C | CBC News