Check this clown out. He says the 1958 New York Times article predicting an ice free Arctic was correct.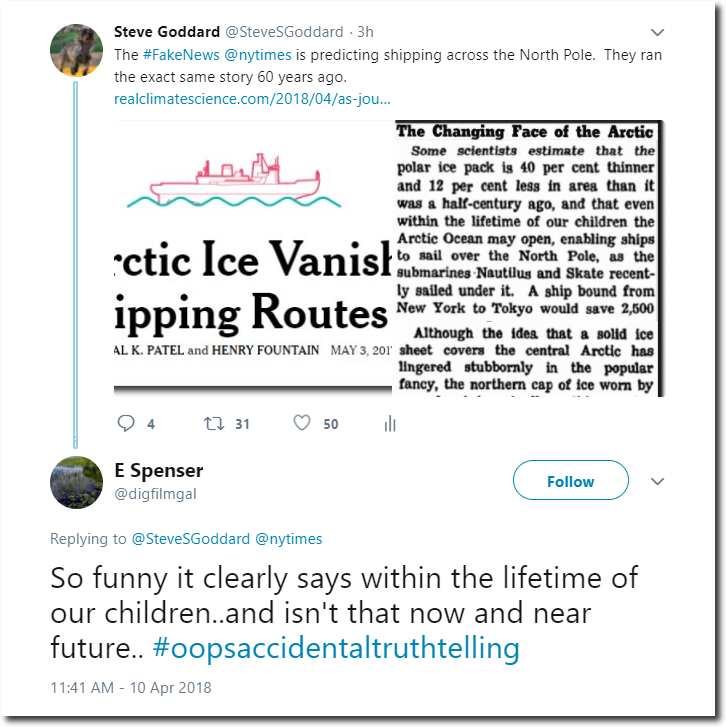 Twelve years after the New York Times predicted an ice-free Arctic, they were predicting a new ice age. Ice-free Arctic, ice age – all the same for the fake news press.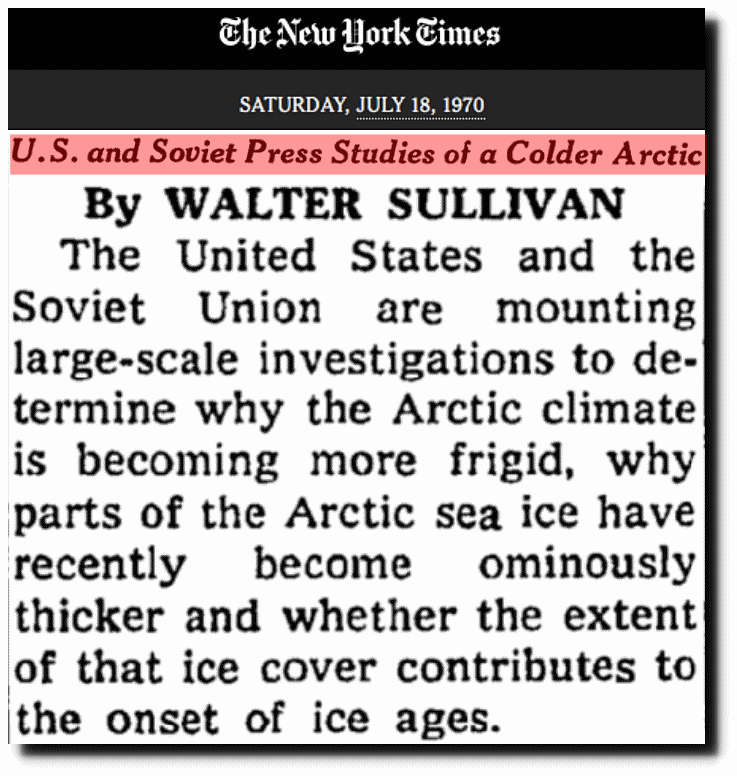 U.S. and Soviet Press Studies of a Colder Arctic – The New York Times
Two years ago,  2016 warmth was definitely climate – but now that temperatures have gone south, 2016 was just weather.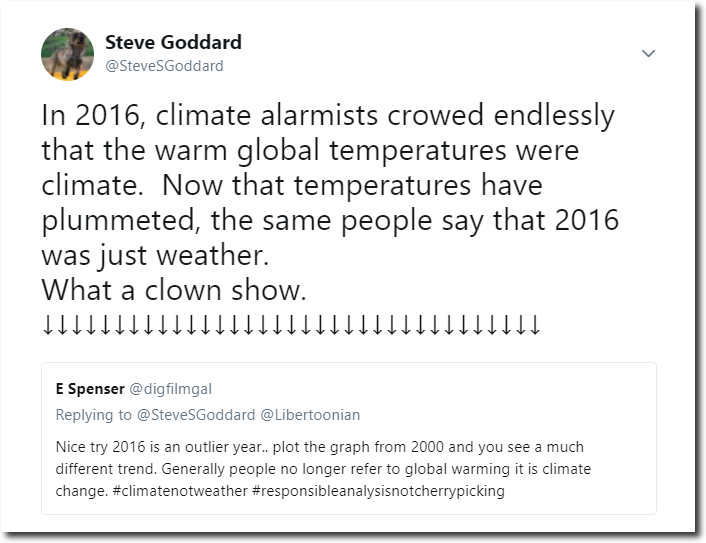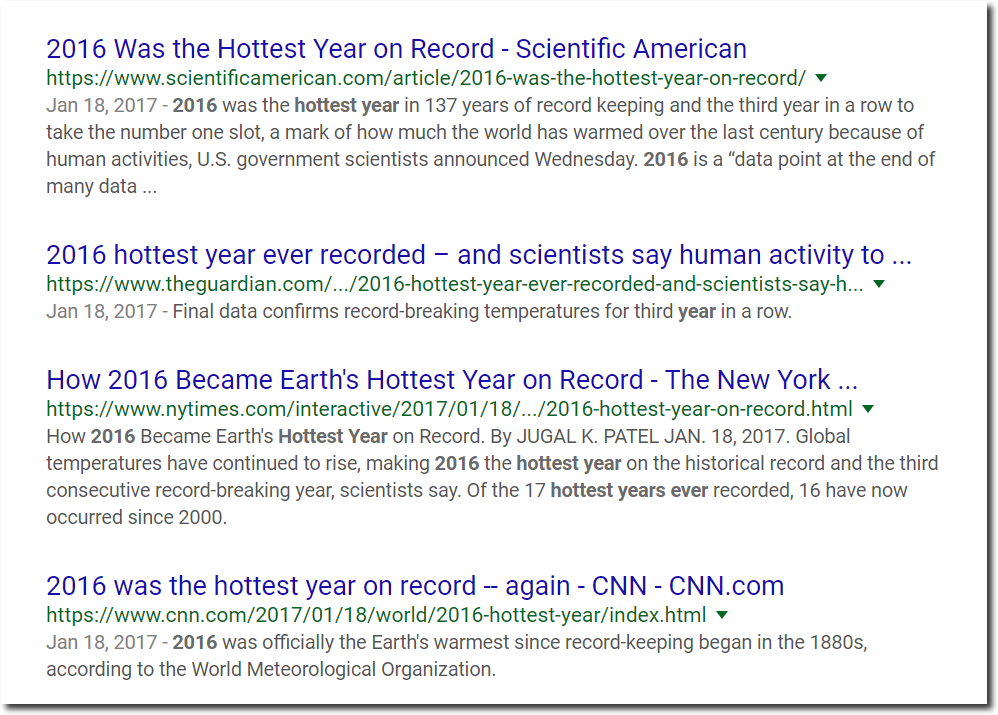 You really can't make these ridiculous belief systems or confused thought processes up. People like E Spenser actually exist.