Over the past 110 years, summer maximum temperatures have plummeted in the US.
The percent of hot summer days has plummeted.
The percent of stations experiencing hot weather has plummeted.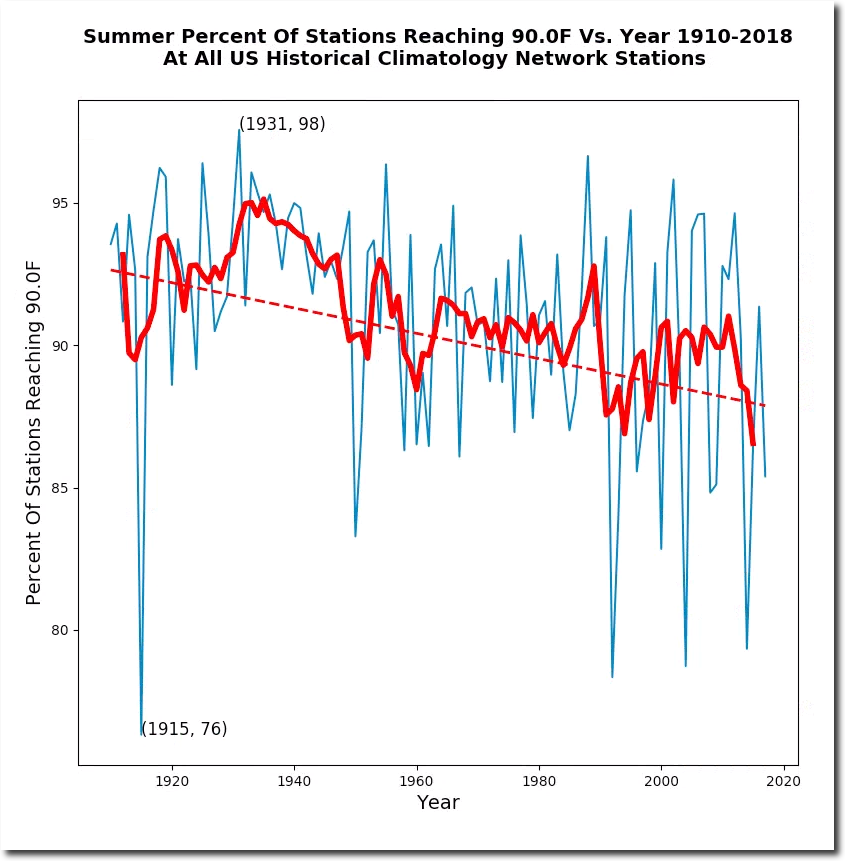 Summer is starting later and ending earlier.
Meanwhile, the fake news New York Times continues to claim the exact opposite.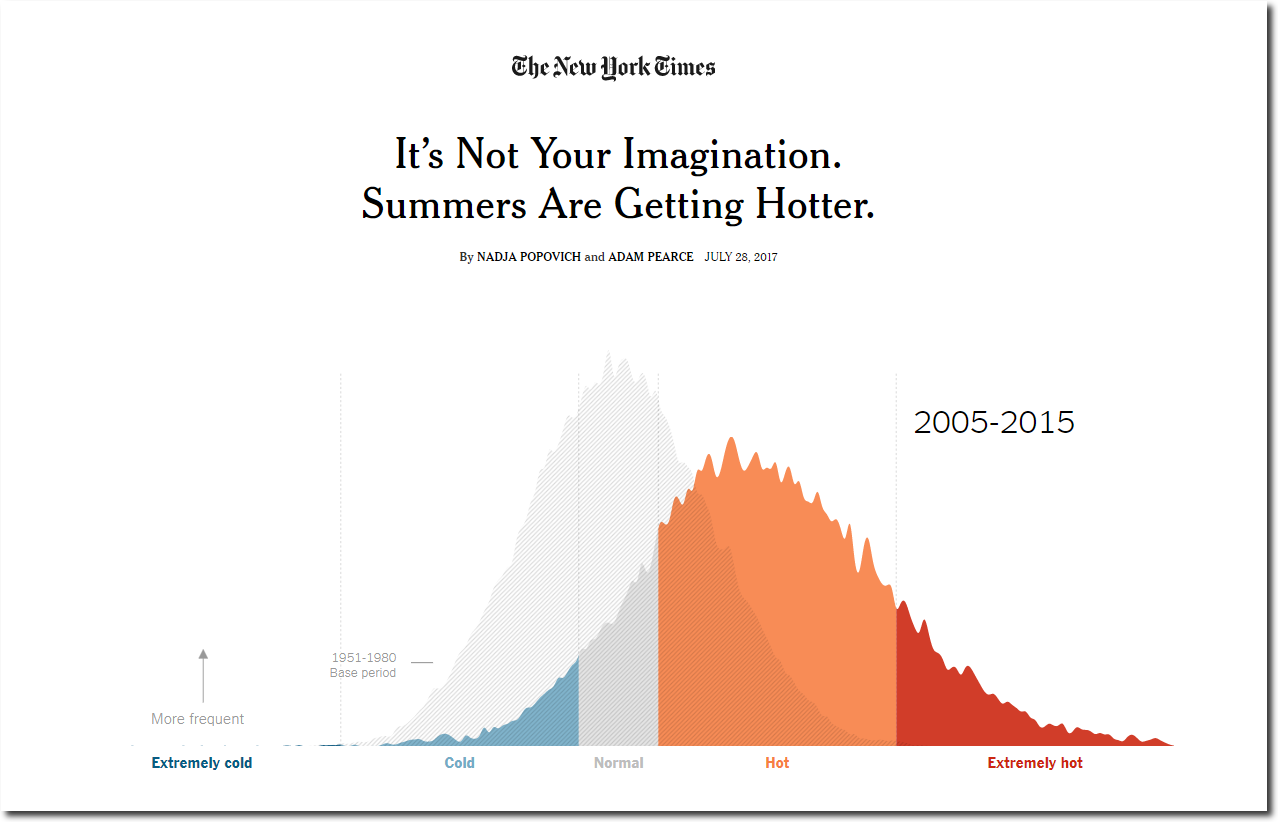 It's Not Your Imagination. Summers Are Getting Hotter. – The New York Times