"We will know our disinformation program is complete, when everything the American public believes is false"

William Casey  CIA Director 1981
Last week, CNN, The Guardian and many other fake news agencies reported Arctic sea ice north of Greenland is breaking up for the first time ever, and it was due to "climate change."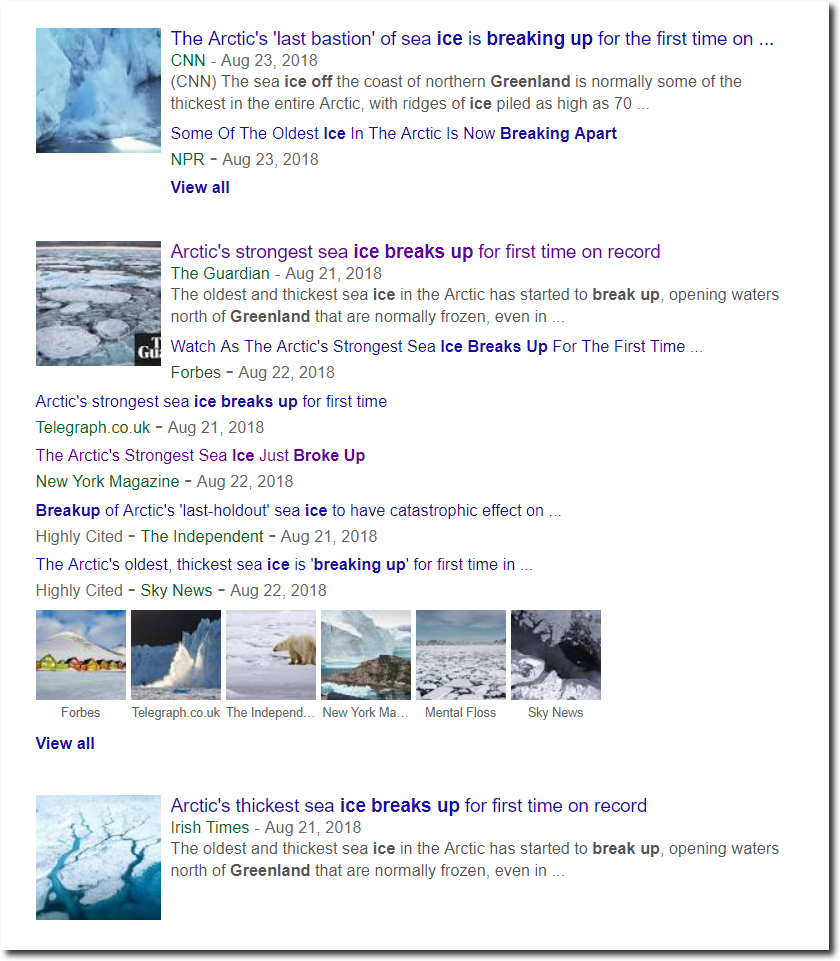 The Guardian said it was the last ice area, and it was scary.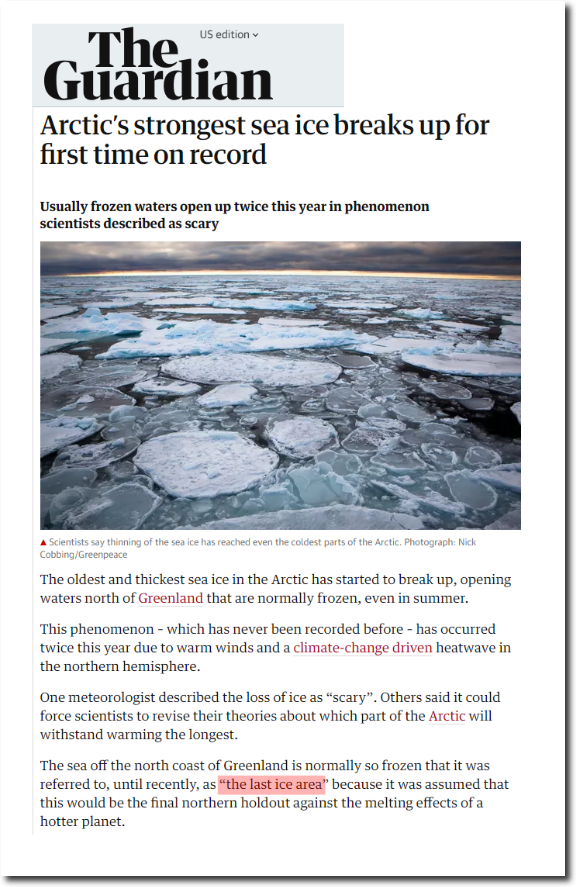 Arctic's strongest sea ice breaks up for first time on record | World news | The Guardian
The whole story was complete nonsense. There was less ice north of Greenland in September 2002 than there is this year.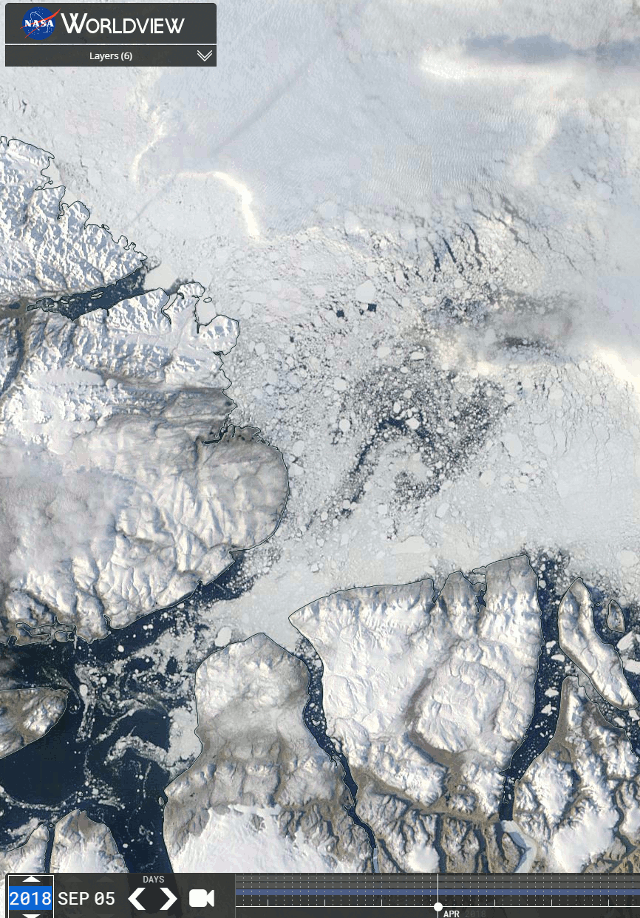 The Arctic is full of ice.  The red circle shows the area which climate scientists are terrified about.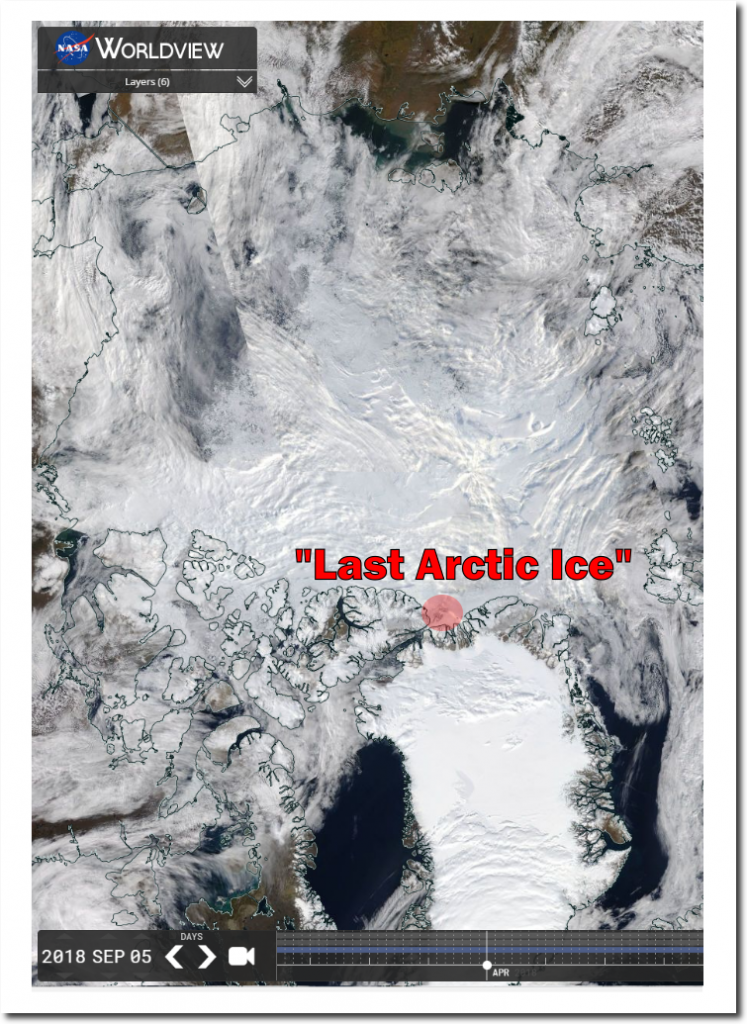 There is more ice across northern Greenland than there was ten years ago.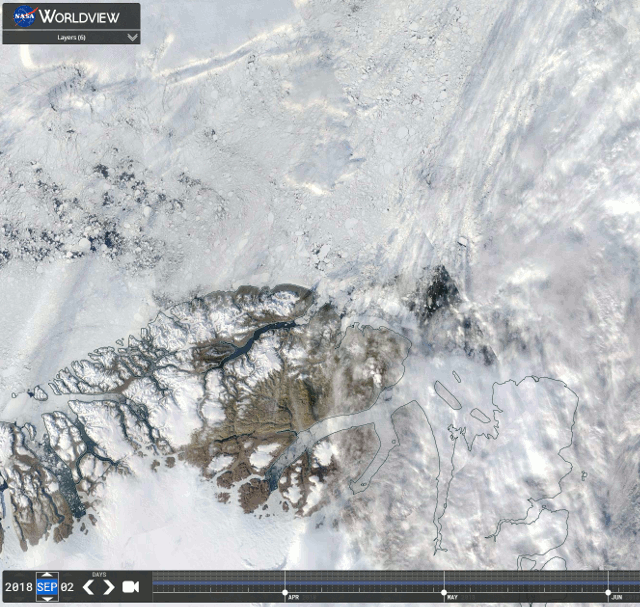 Across the entire Arctic, sea ice extent is slightly less than 1971, during the ice age scare.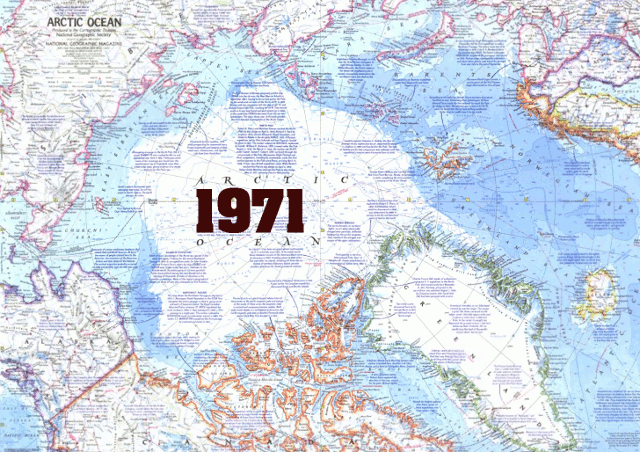 Forty-nine of the world's leading climate scientists sent a letter to President Nixon warning of a new ice age within a century.
THE ROLE OF NOAA'S CLIMATE PREDICTION CENTER IN THE DEVELOPMENT OF CLIMATE SERVICES
As far as I can tell, most national and international news agencies lie about essentially everything.