The Washington Post and climate scientists forecasting Category 6 hurricanes. They say the rapid intensification of Florence is evidence of this.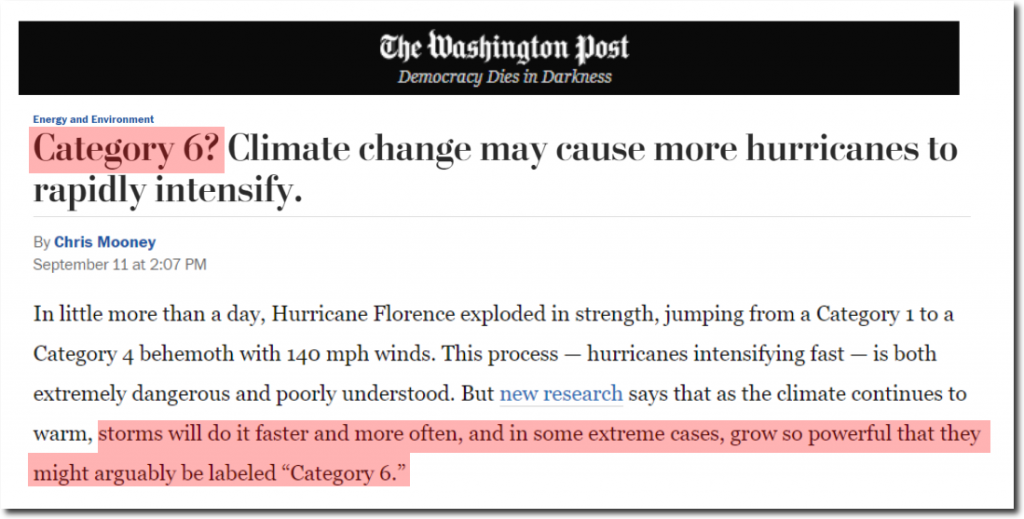 Category 6? Climate change may cause more hurricanes to rapidly intensify. – The Washington Post
This is the exact same forecast which climate scientists made in December, 1988, the year NASA's James Hansen officially launched the global warming scam before Congress.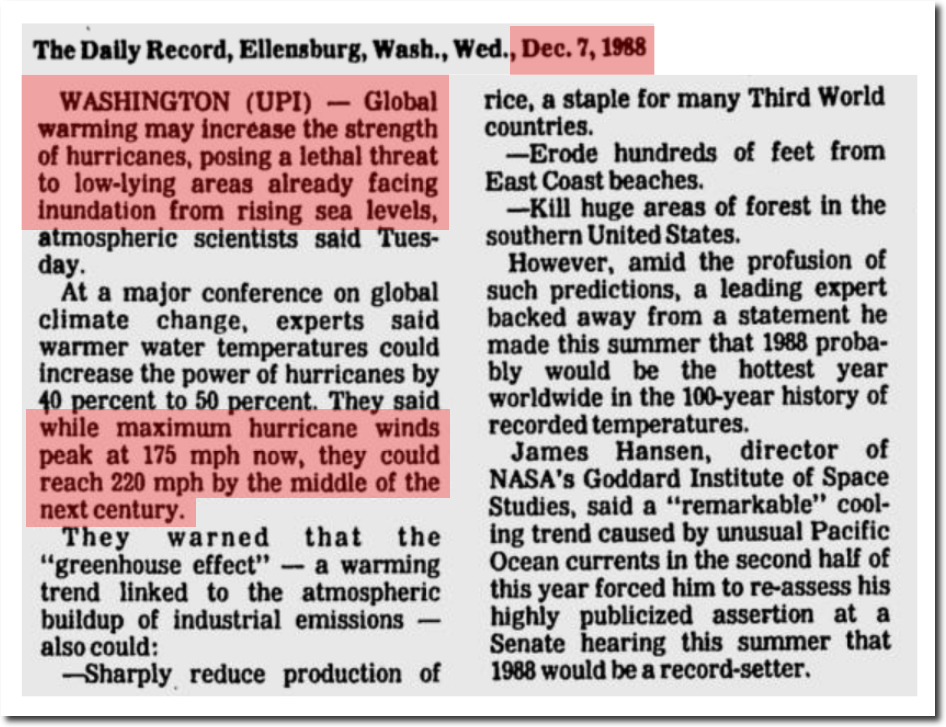 Ellensburg Daily Record – Google News Archive Search
Had the scientists in 1988 actually done any research, they would have known that Hurricane Gilbert (which was hitting the Yucatan thirty years ago today) had 220 MPH wind gusts. Meteorologists were "caught off guard" by how rapidly the storm intensified in only one day to 175 MPH winds.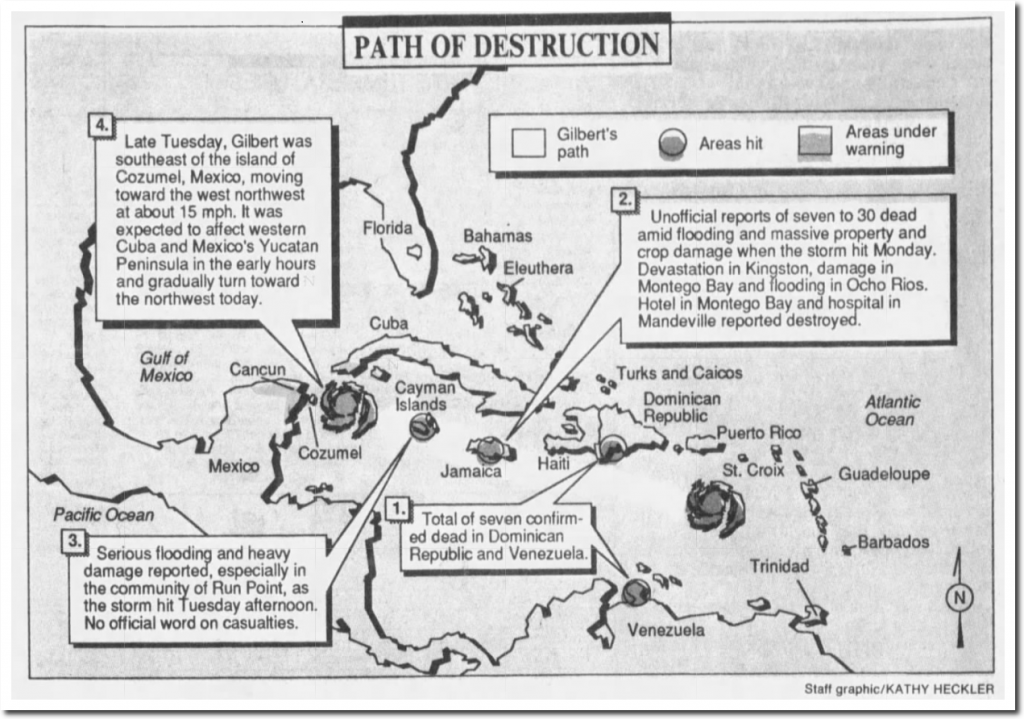 14 Sep 1988, Page 1 – South Florida Sun Sentinel at Newspapers.com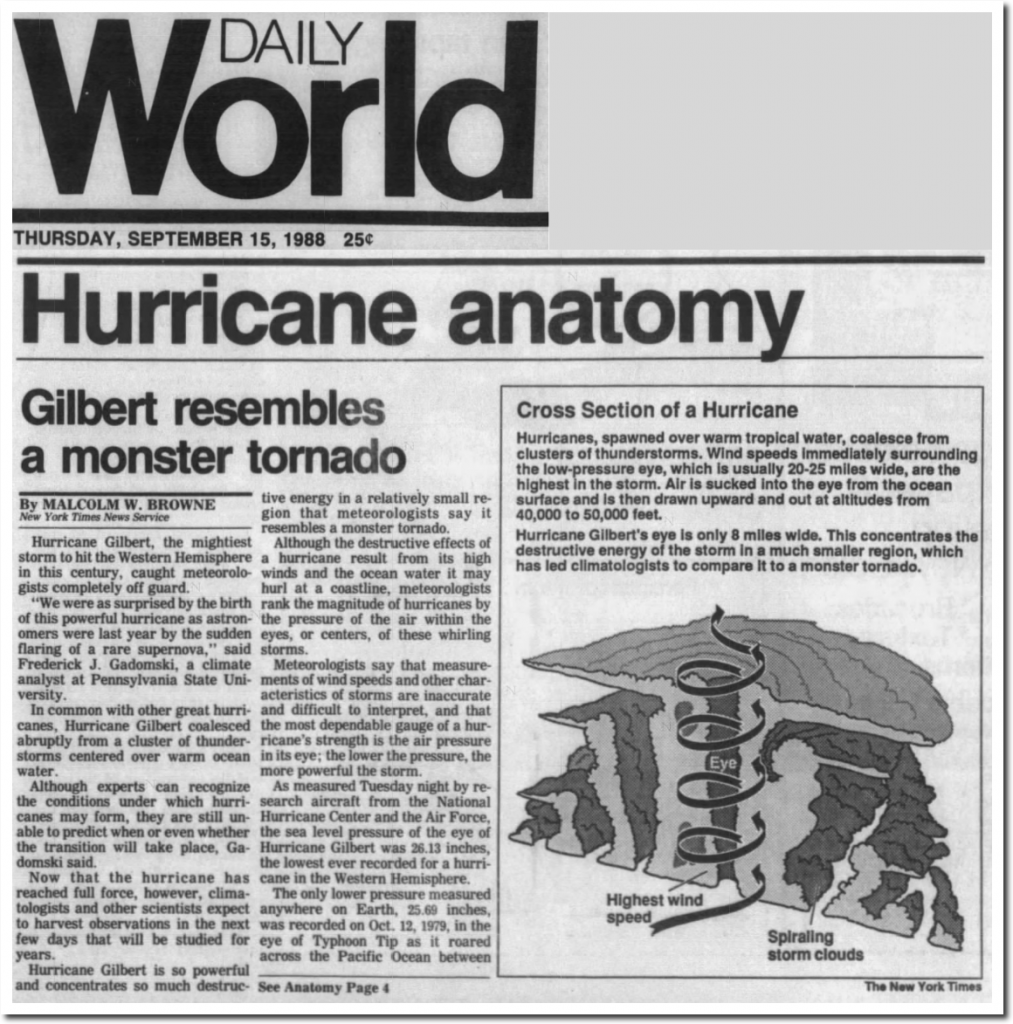 15 Sep 1988, Page 1 – Daily World at Newspapers.com
By contrast, Florence is forecast to stall and wind speeds slow down considerably before making landfall.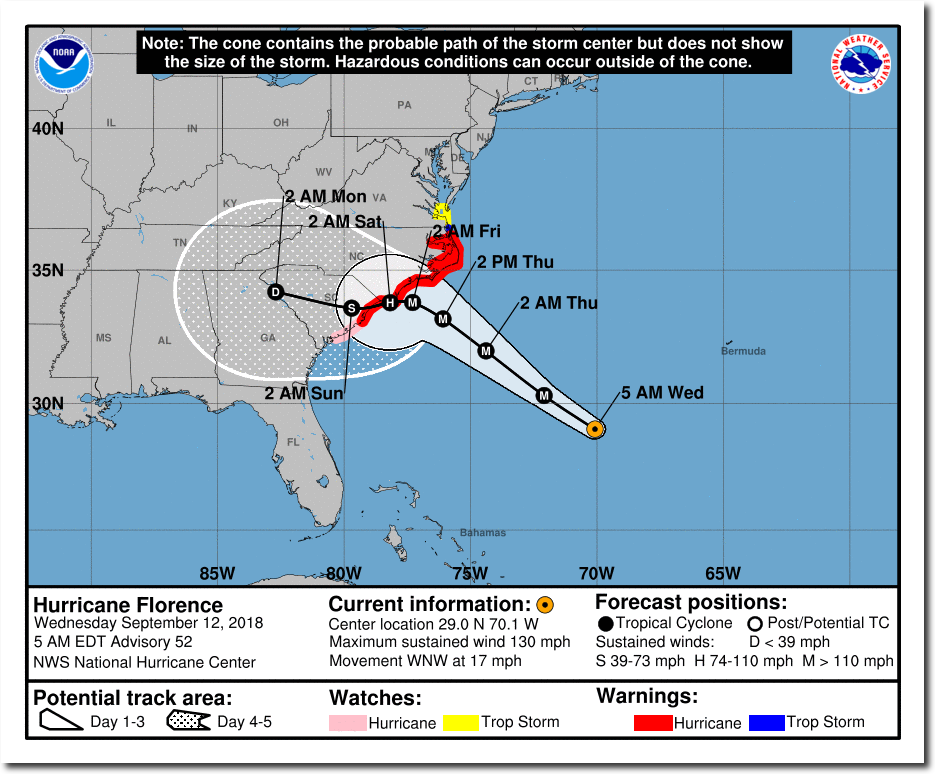 Weather Street: Tropical Storm Florence, Hurricane Florence 2018
The US hasn't been hit by a category five hurricane since Andrew in 1992, yet climate scientists are forecasting category six. The most intense US hurricane occurred in 1935, and the deadliest US hurricane occurred in 1900. The deadliest Atlantic hurricane occurred during the Revolutionary War in 1780, when George Washington was fighting for Democracy.  Now the paper named after him is fighting to kill democracy – with their superstition, censorship and non-stop barrage of propaganda and lies.