Based on current volume ice loss trends, I predict with 97% confidence the Arctic will be ice-free on July 29, 2021 at 11:42 AM.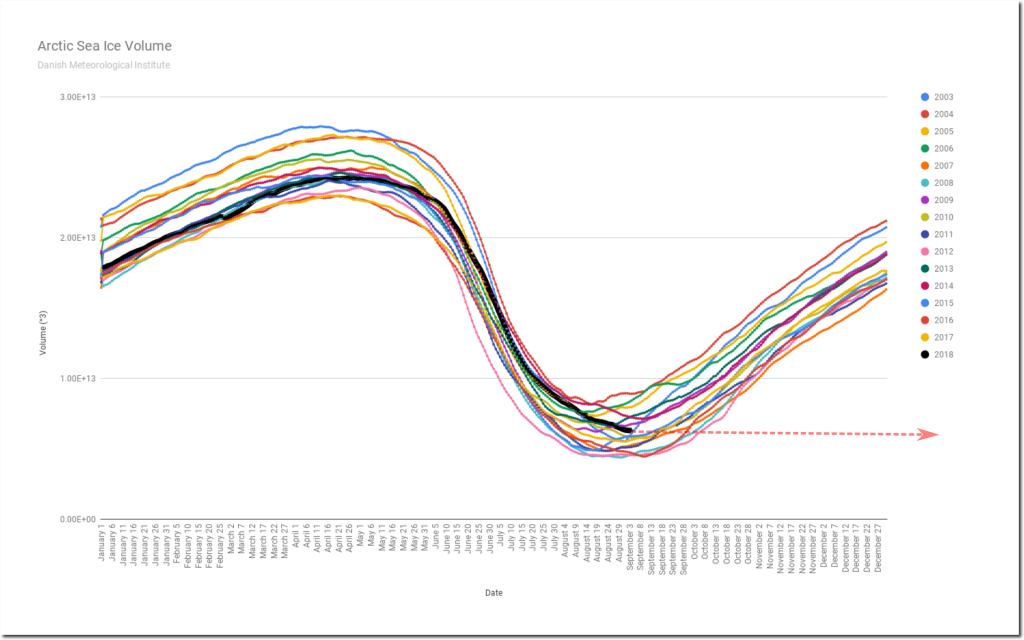 Ice loss this year was fourth lowest on record, with all of the lowest four years occurring since 2013.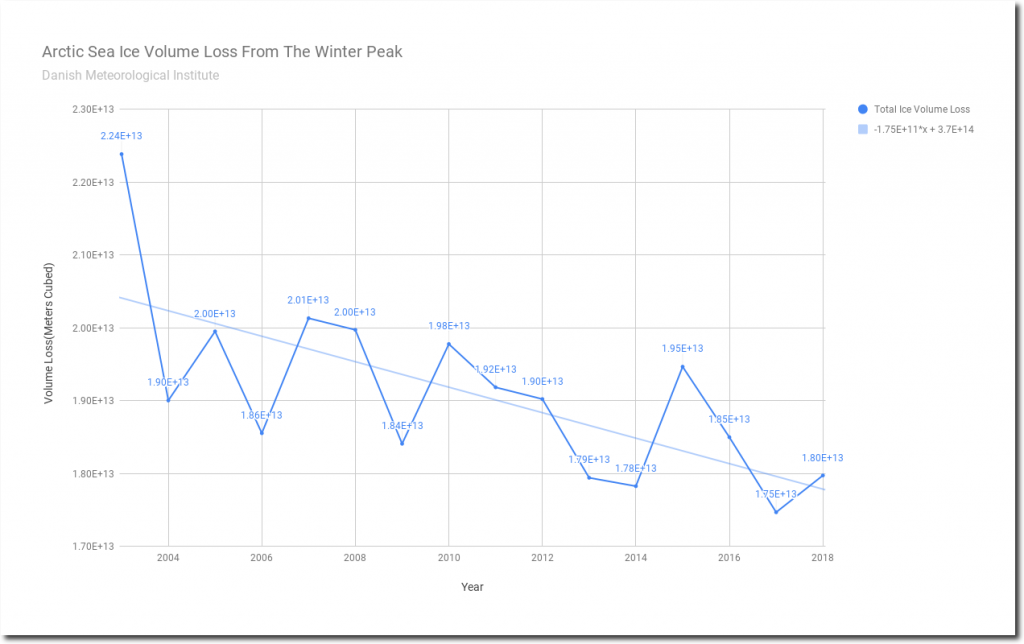 This shouldn't surprise anyone, because summers have been running cold in the Arctic in recent years.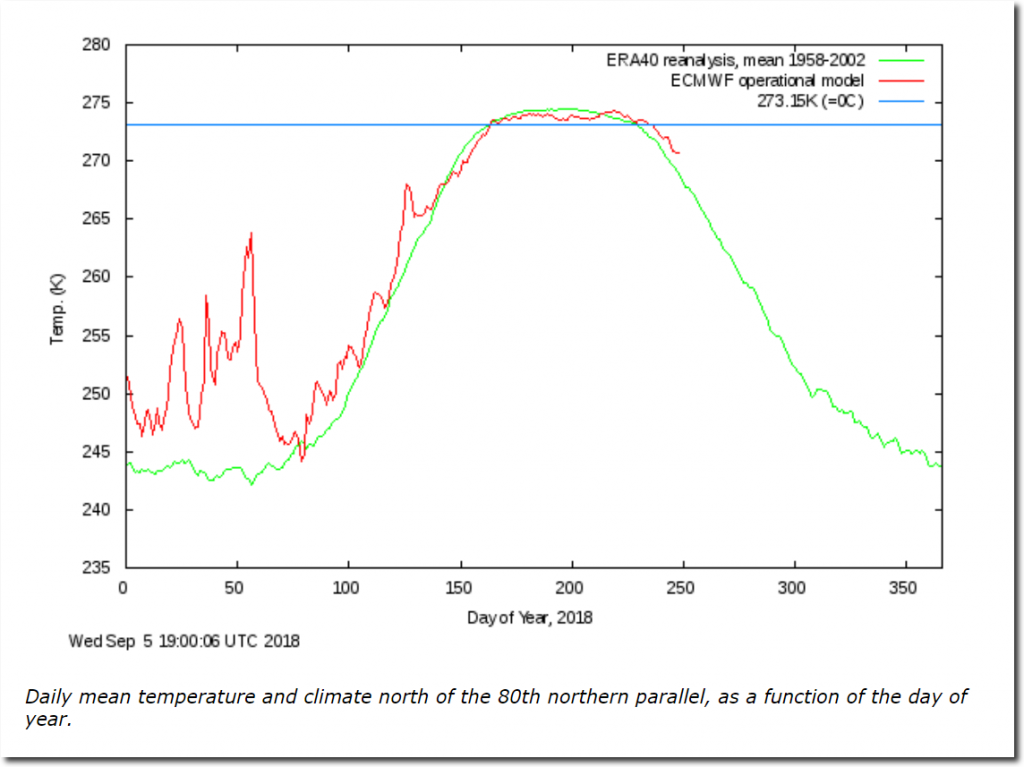 Ocean and Ice Services | Danmarks Meteorologiske Institut
The ice edge is not quite as extensive as it was in 1971, when the New York Times was worried about expanding ice and a new ice age.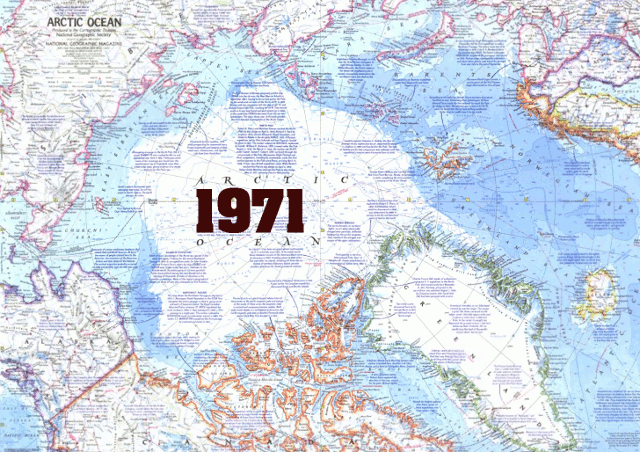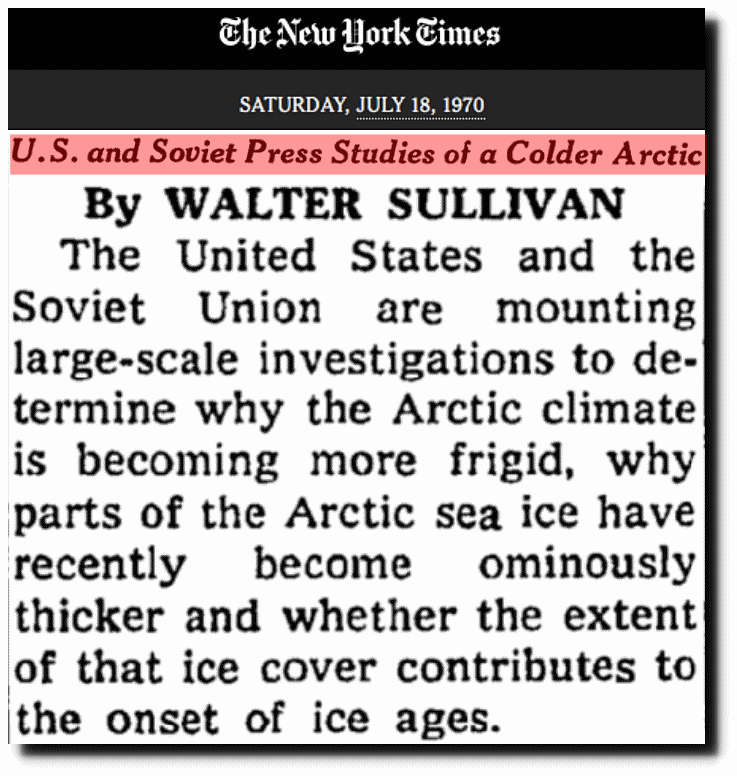 U.S. and Soviet Press Studies of a Colder Arctic – The New York Times
The climate prophets aren't doing very well, which is why the fake news press quotes them every day, and refuses to talk to anyone who states factual information about climate.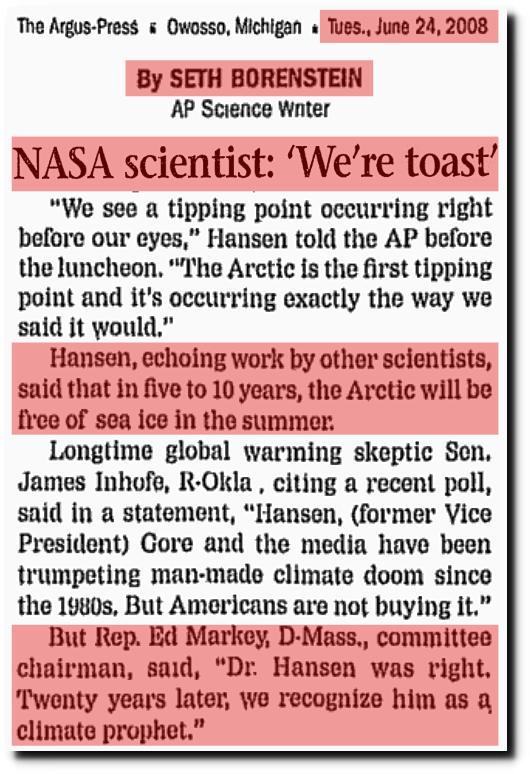 The Argus-Press – Google News Archive Search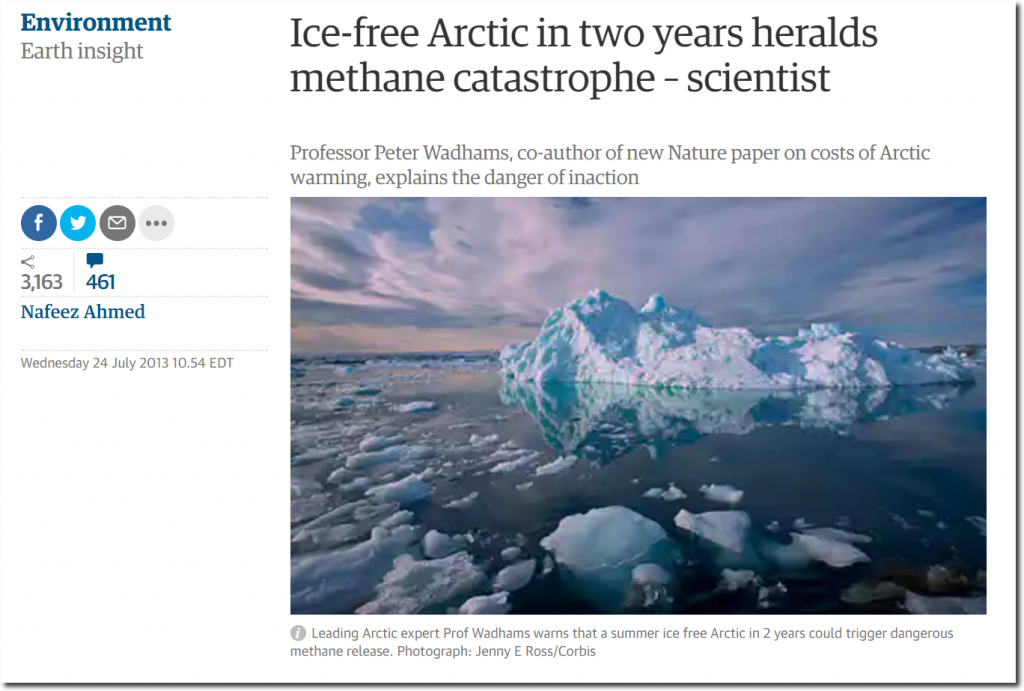 Ice-free Arctic in two years heralds methane catastrophe – scientist | Environment | The Guardian