During this week five years ago, Boulder received 18 inches of rain.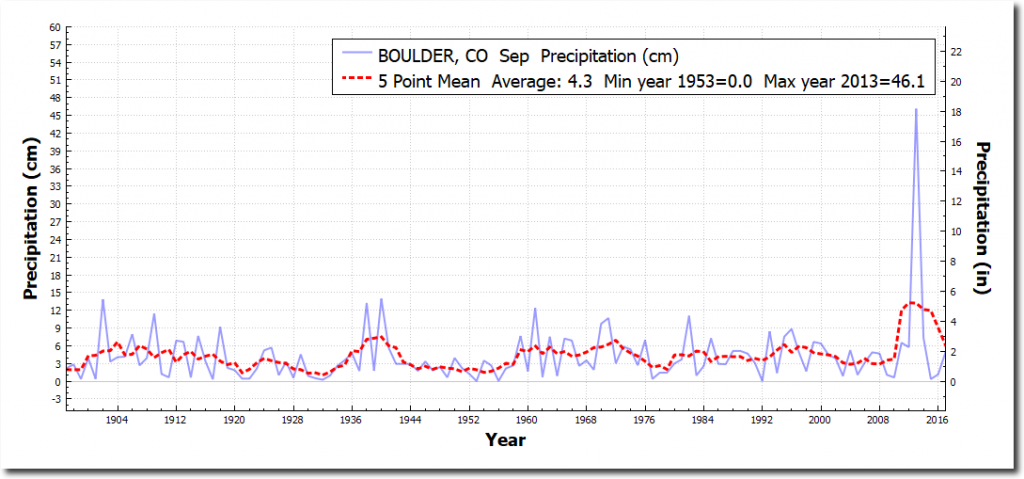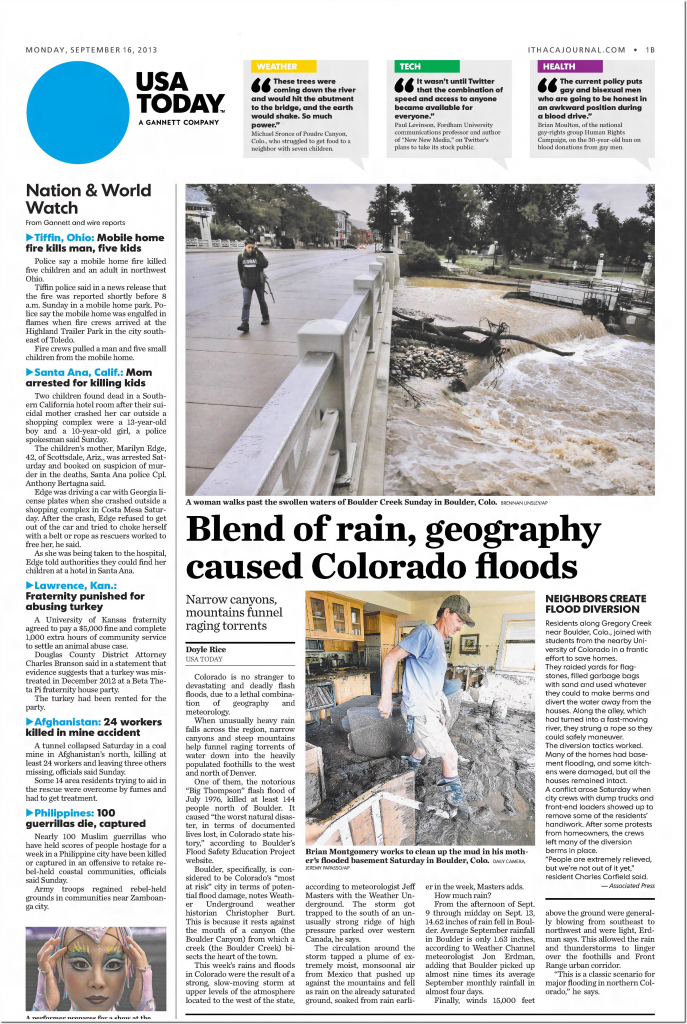 16 Sep 2013, Page B1 – The Ithaca Journal at Newspapers.com
The storm total in 2013 was comparable to what is forecast for North Carolina this week. NCAR Scientists here in Boulder say that much rain is an indication of man-made warm sea surface temperatures.
As of Tuesday evening, the National Hurricane Center was warning of 15 to 25 inches of rain in areas affected by Florence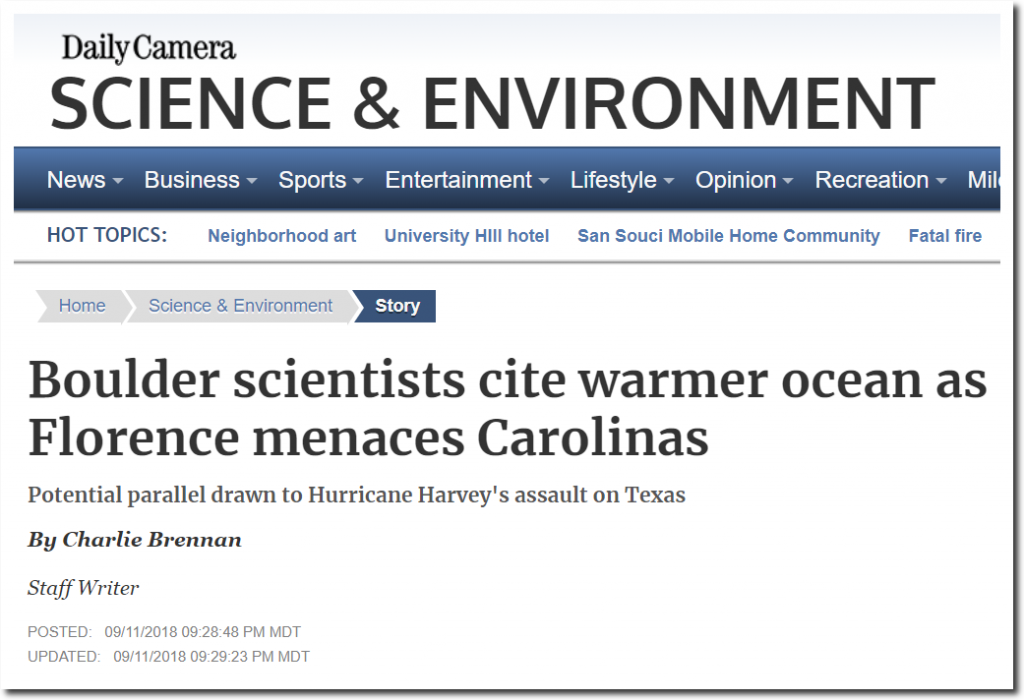 Boulder scientists cite warmer ocean as Florence menaces Carolinas – Boulder Daily Camera
I do a lot of aerial photography here, and haven't seen any indication of nearby oceans. In fact we are about 950 miles from the Gulf of Mexico. I ride my bicycle up to NCAR almost every day, and haven't seen any warm sea surface temperatures up there either.
Colorado must have been closer to the ocean in 1935, when man-made warm sea surface temperatures caused 24 inches of rain to fall in six hours.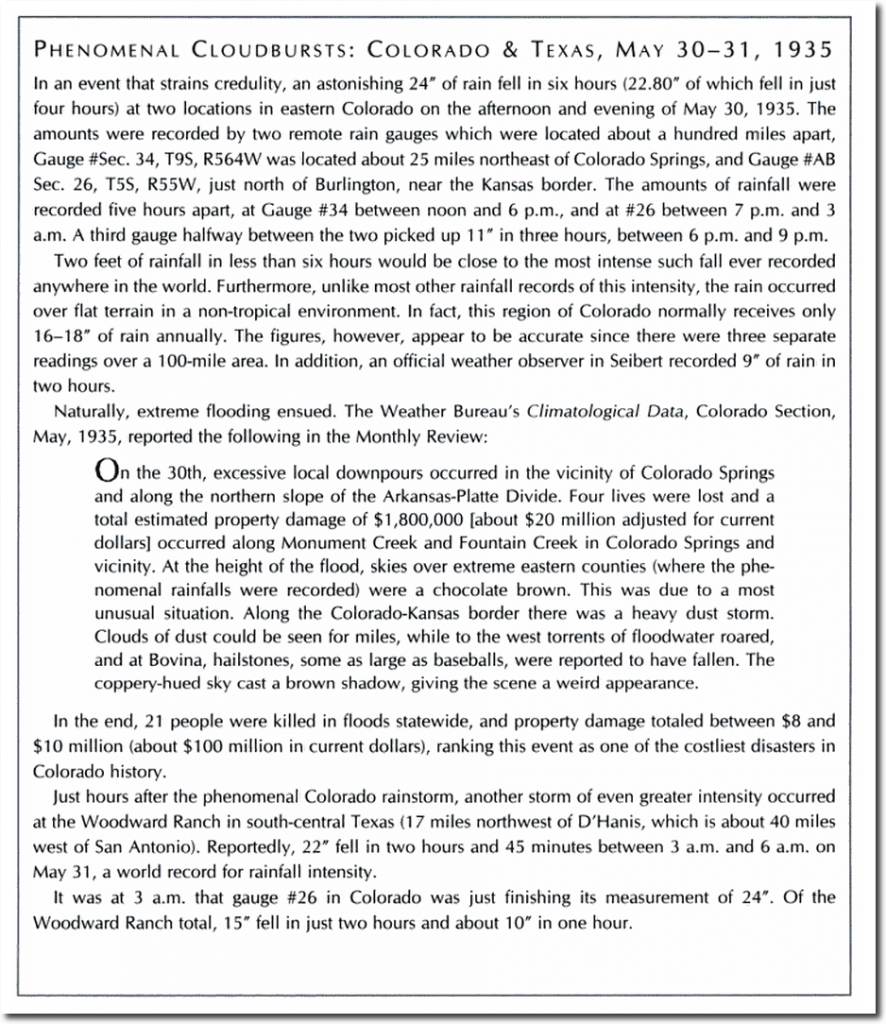 Extreme Weather: A Guide & Record Book – Christopher C. Burt – Google Books
Boulder doesn't have an ocean, but there are lots of drugs here  -which may be impacting the intellectual health of climate scientists.