Apparently Florida is underwater. Experts say so.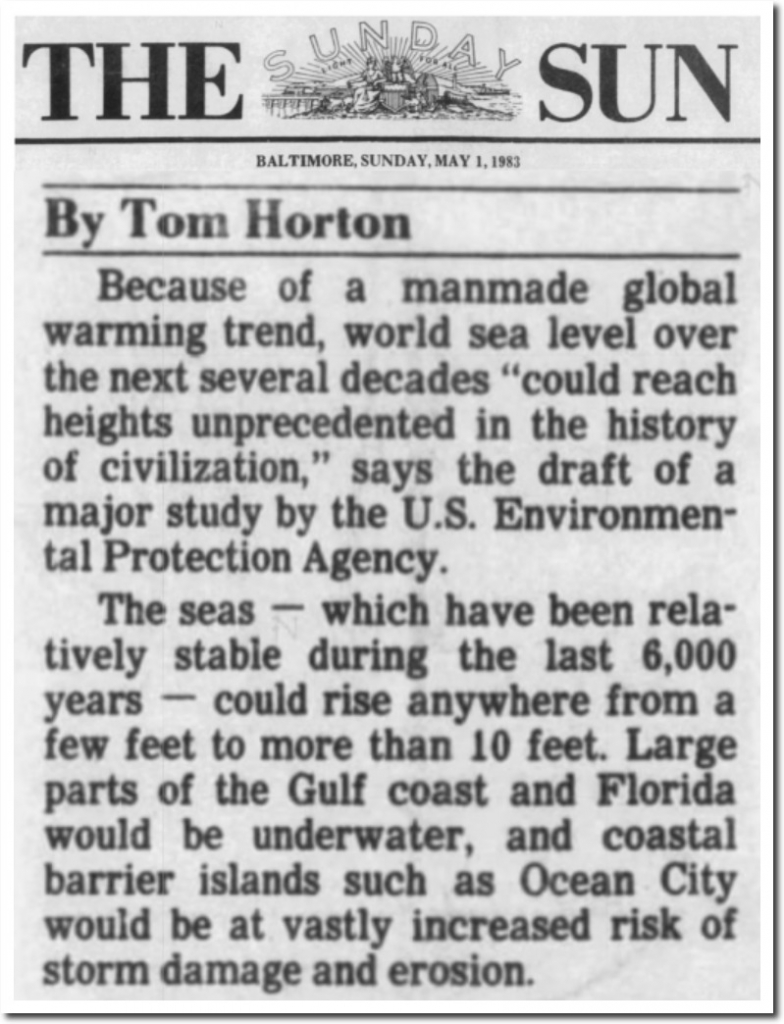 01 May 1983, 1 – The Baltimore Sun at Newspapers.com
They also said the climate of New York will be like Florida (which will be underwater.)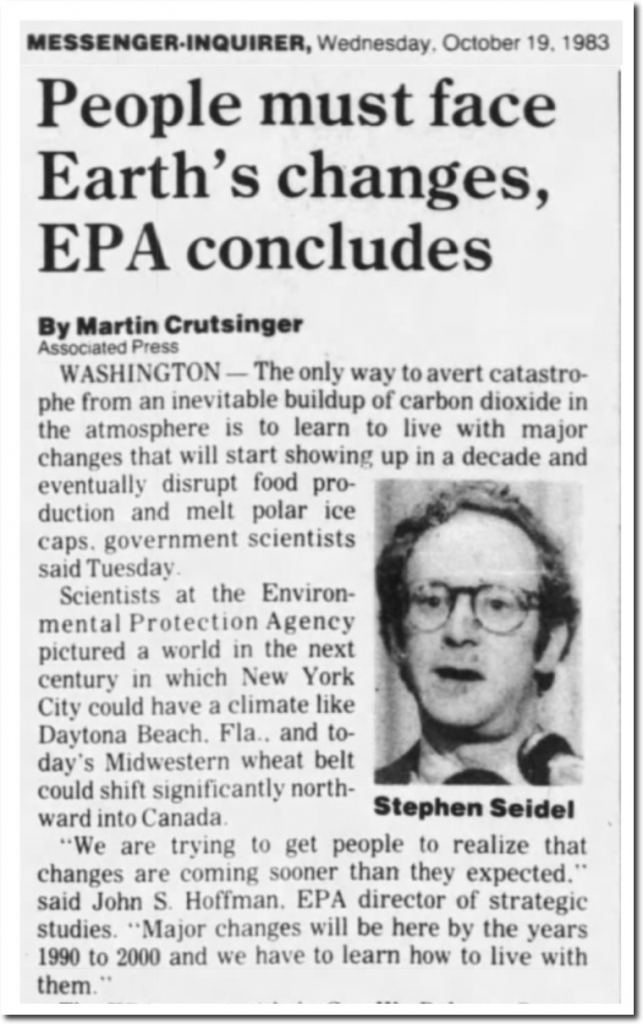 19 Oct 1983, 2 – Messenger-Inquirer at Newspapers.com
Now climate scientists say global warming makes winters cold and snowy, and that they predicted it all along.