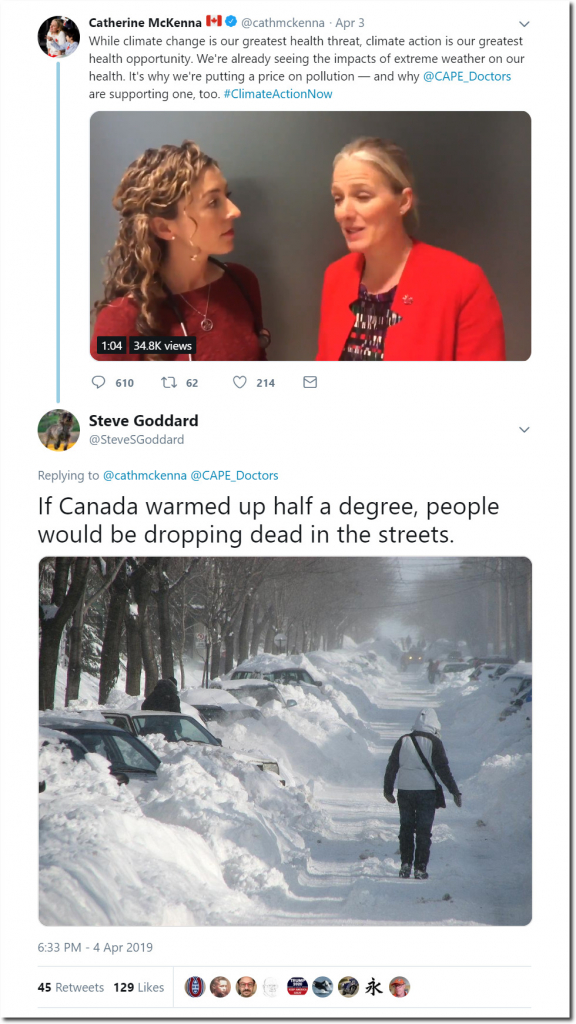 "If Canada warmed up half a degree, people would be dropping dead in the street"
This is sad, because we will all have to move to Canada shortly after the year 1913. The rest of the world will simply be too hot.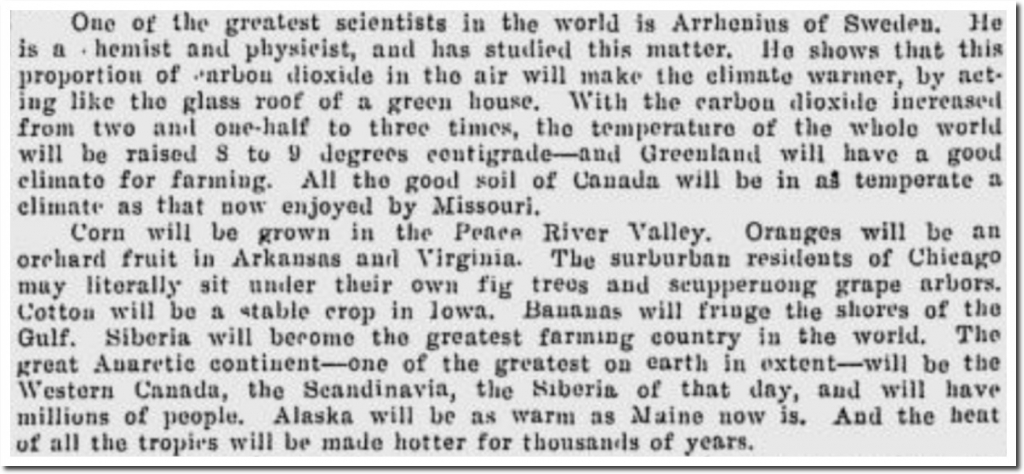 The Pueblo Leader – Google News Archive Search
To be fair, California did reach 134 degrees in 1913 – hottest temperature ever recorded on Earth.