On this date in 1930, a large swath of the country from Texas to Wisconsin was over 90 degrees, including 96 degrees at Clarinda, Iowa. Chicago was 90 degrees. Sixty nine percent of the US was over 70F.
I was looking at newspaper articles about the heatwave, and ran into this horrific story about a train/bus wreck near Albuquerque.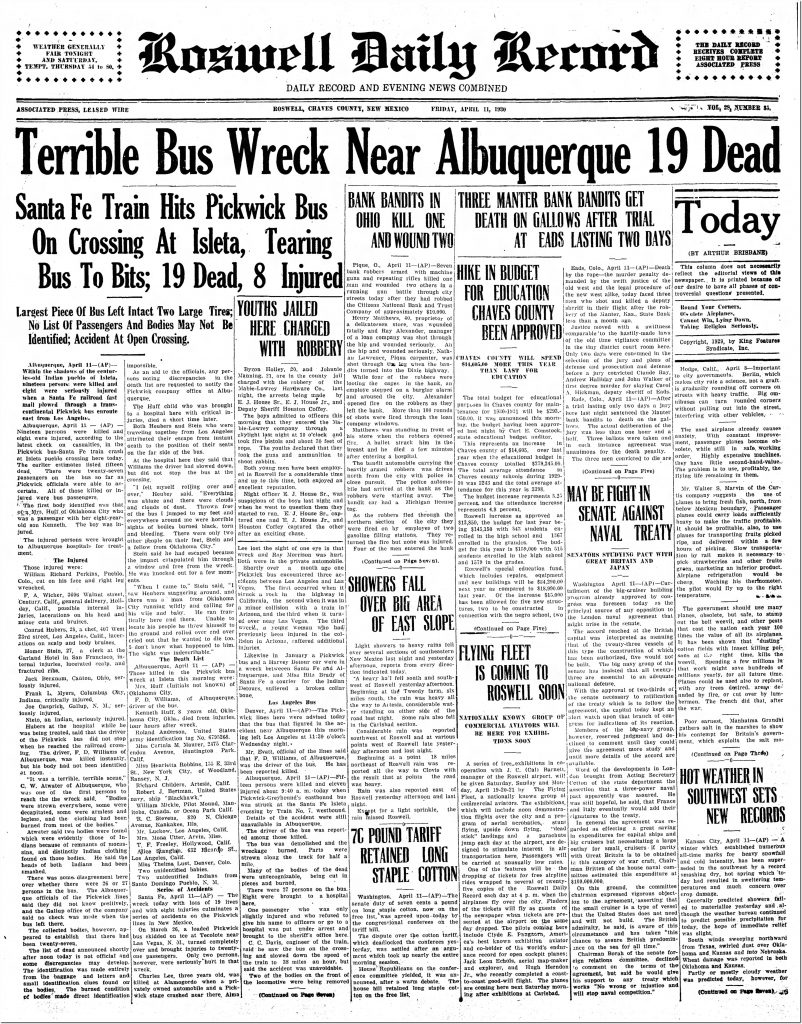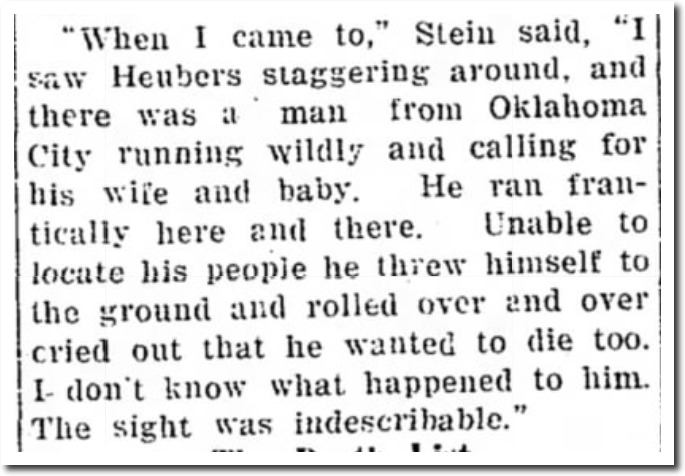 11 Apr 1930, Page 1 – The Roswell Daily Record at Newspapers.com
I never heard about that wreck before, but it reminded me of another New Mexico bus wreck which occurred while I was in high school.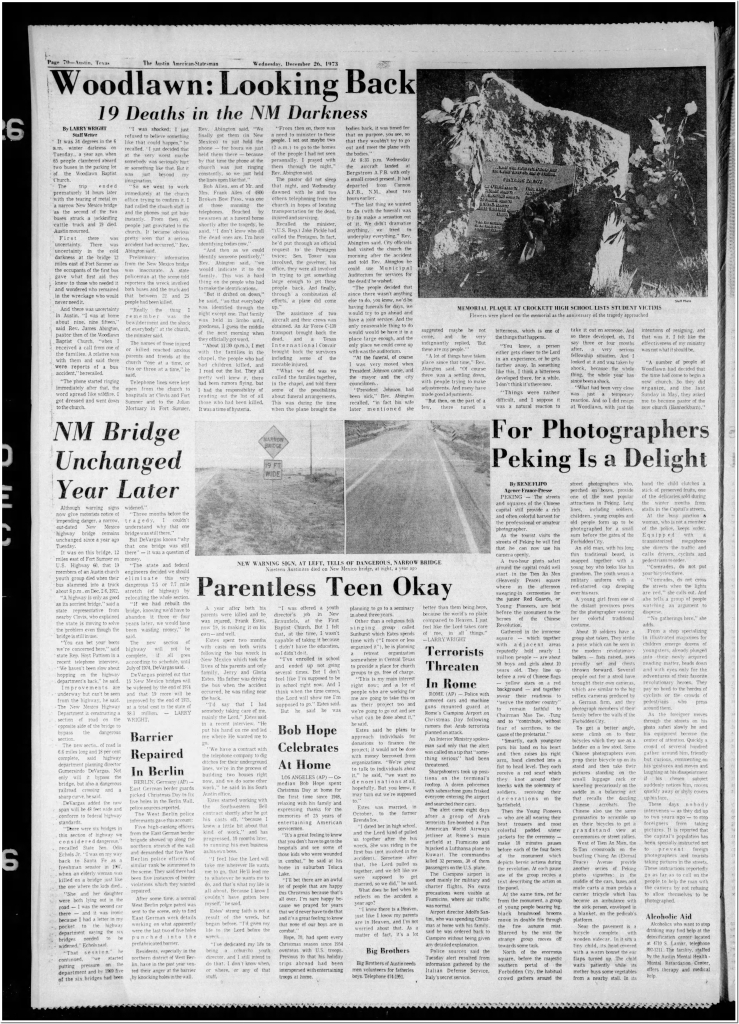 26 Dec 1973, 70 – Austin American-Statesman at Newspapers.com