It isn't that our liberal friends are ignorant. It is just that they know so much that isn't so.

– Ronald Reagan
I posted a video earlier documenting that the US was coolest and wettest on record since October. Then someone named Dave Carlson steps in and explains that the record cold is proof of record heat. Followed by Brian Johnson who claims that India just set their all time record of 123.8F.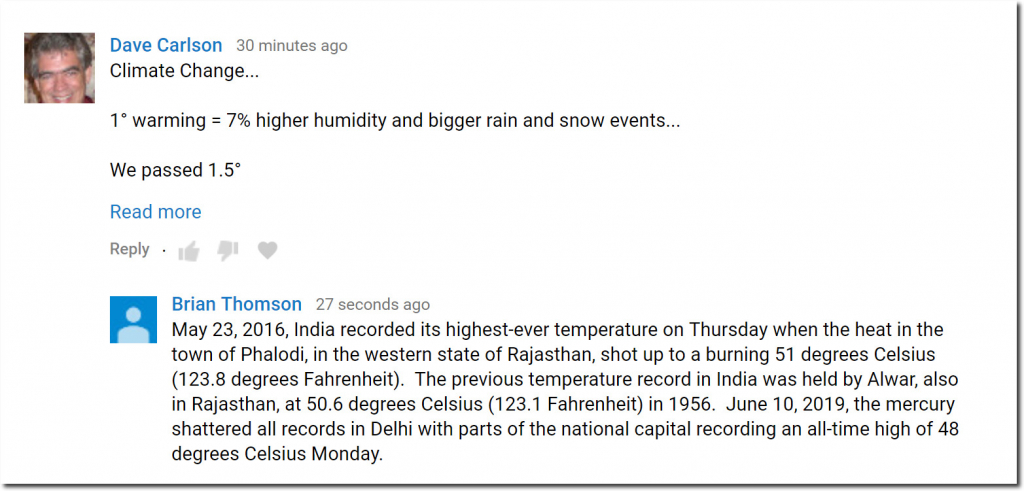 Sounds bad … we really messed the climate up.  Except that it was just as hot or hotter in India in 1935, and 1953, and 1966 ….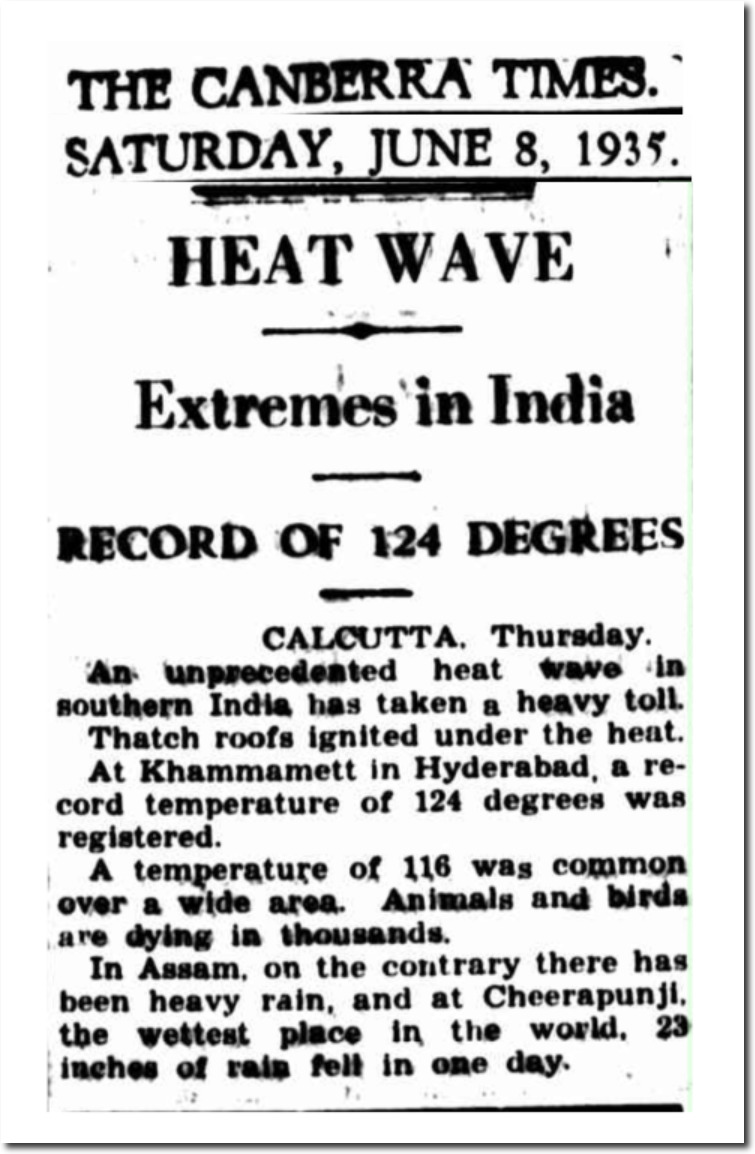 08 Jun 1935 – HEAT WAVE – Trove
12 Jun 1953, 1 – The Daily Oklahoman at Newspapers.com
Same temperature as 1935.
27 May 1935 – TRAGIC HEAT WAVE
And similar to 1966.
p4 – 15 Jun 1966 – The Canberra Times (ACT : 1926 – 1995) 
Climate alarmism is based largely on fake statistics, and always has been.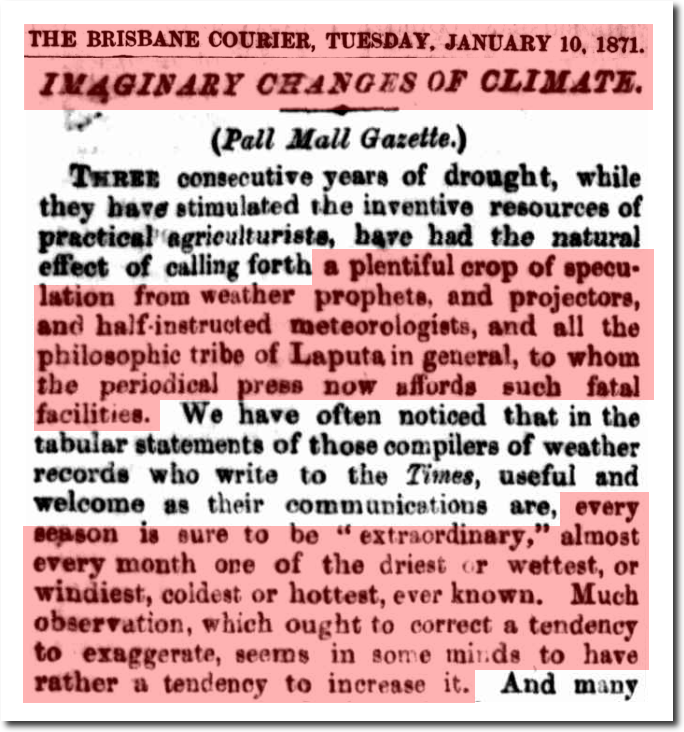 10 Jan 1871 – IMAGINARY CHANGES OF CLIMATE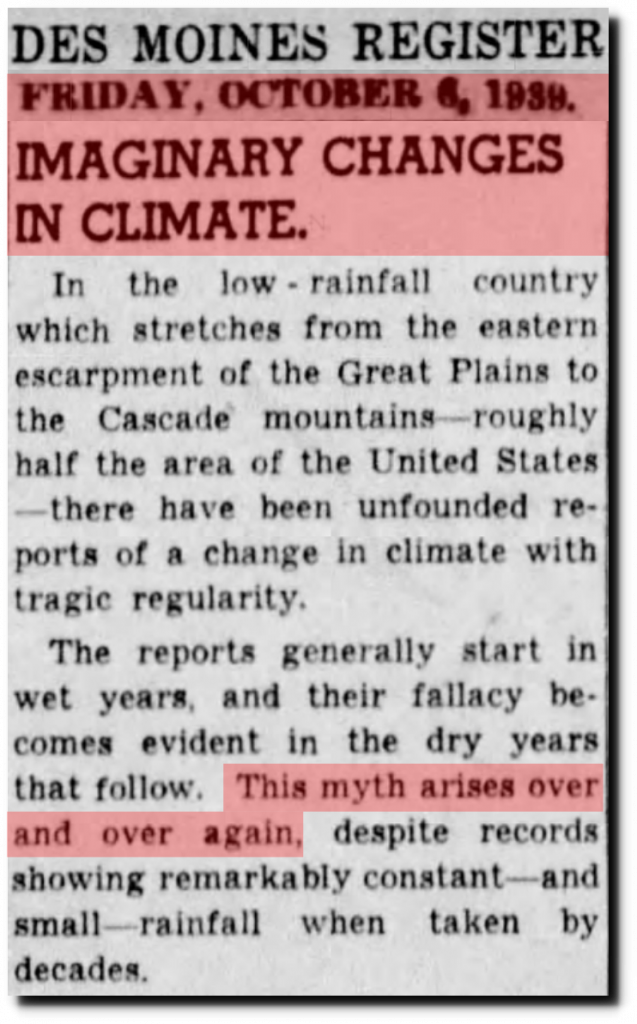 06 Oct 1939, Page 6 – The Des Moines Register at Newspapers.com