On June 6, 1917 a tornado outbreak killed dozens of people from Kansas to Michigan.

15 Jun 1917, Page 2 – Taiban Valley News at Newspapers.com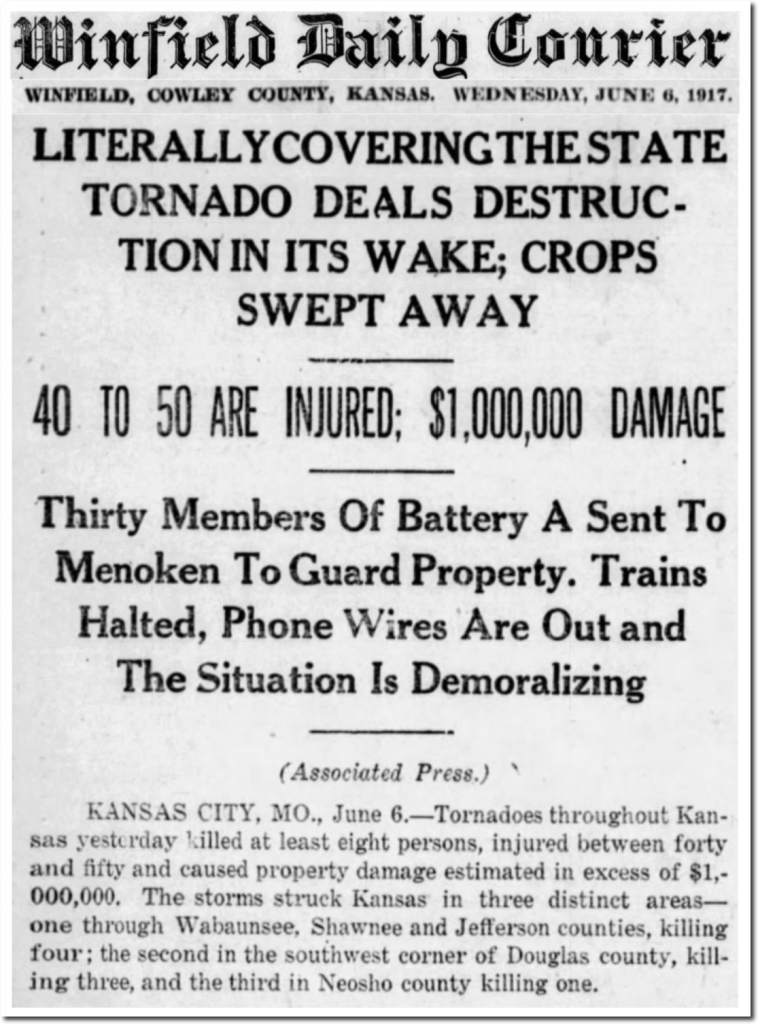 06 Jun 1917, 1 – Winfield Daily Courier at Newspapers.com
A cold front came from Canada and collided with warm, humid air in the south. Tornadoes formed along the frontal boundary.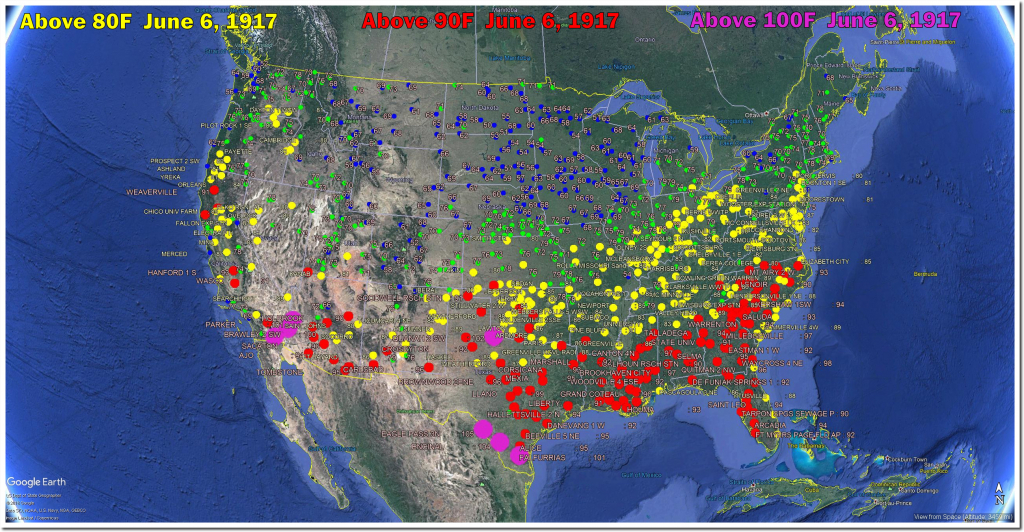 June 6 temperatures have been declining in the US since the 19th century, and June 6, 1917 was well below normal temperatures. Tornadoes are worst during cold springs, like 2019.  The hottest June 6ths were 1933 and 1925.