On this date last year, 100 degree weather was confined to the southwest US.  This is fairly typical for summers in recent years.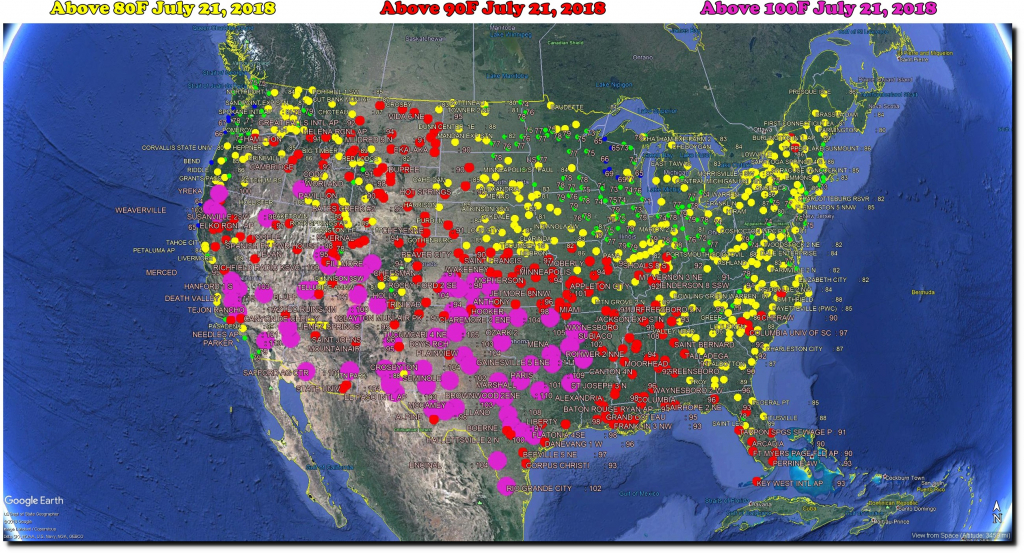 But in the past, 100 and 110 degree temperatures were frequently widespread across much of the US. On this date in 1934, it was 113 degrees in Minnesota, 80% of the US was in drought, and police shot 50 people in Minneapolis – but at least people didn't have to face the dreaded "heat index."
TimesMachine: Saturday July 21, 1934 – NYTimes.com
Lots of other hot years too.