The National Weather Service tweeted this scary map of Missouri temperatures ranging from 105 degrees to 114 degrees.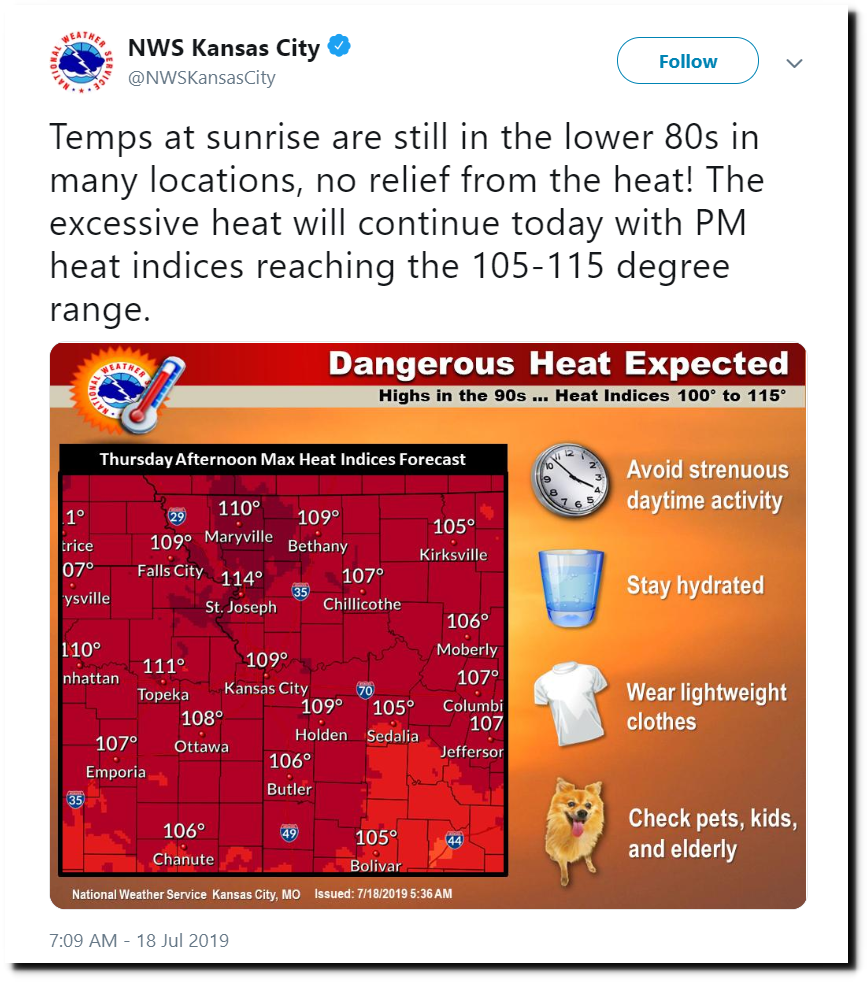 Only problem is, they weren't actual temperatures – they were the "heat index." The actual temperature at St. Joseph, Missouri today was 95 degrees – not 114 degrees.
Now compare with this date in 1936, when air temperatures reached 118 degrees.  Lamar, Missouri was 26 degrees hotter on this date in 1936 than it was today.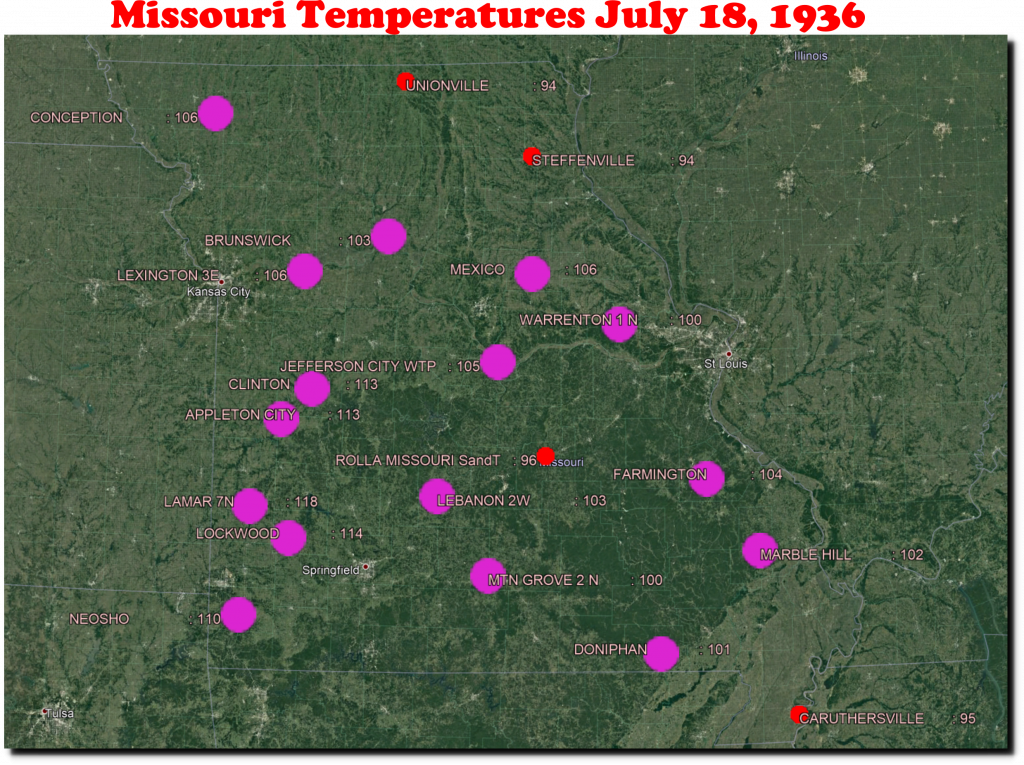 People now spend their entire life in air conditioned buildings and cars, and imagine they live in the hottest weather ever. There is no awareness of how people lived in the past – which is essential for keeping the climate scam alive. The victim mentality is behind everything progressives do.