During the three weeks from August 8-28, 1936, Clinton, Missouri was over 100F every day, including ten days over 110F. The average maximum temperature was 109F.
ftp://ftp.ncdc.noaa.gov/pub/data/ghcn/daily/all/USC00231711.dly
Temperatures have been plummeting since the 19th century, with this year (AKA "hottest year ever") averaging more than twenty degrees cooler than 1936.  The only other year which came close to 1936 was 1913.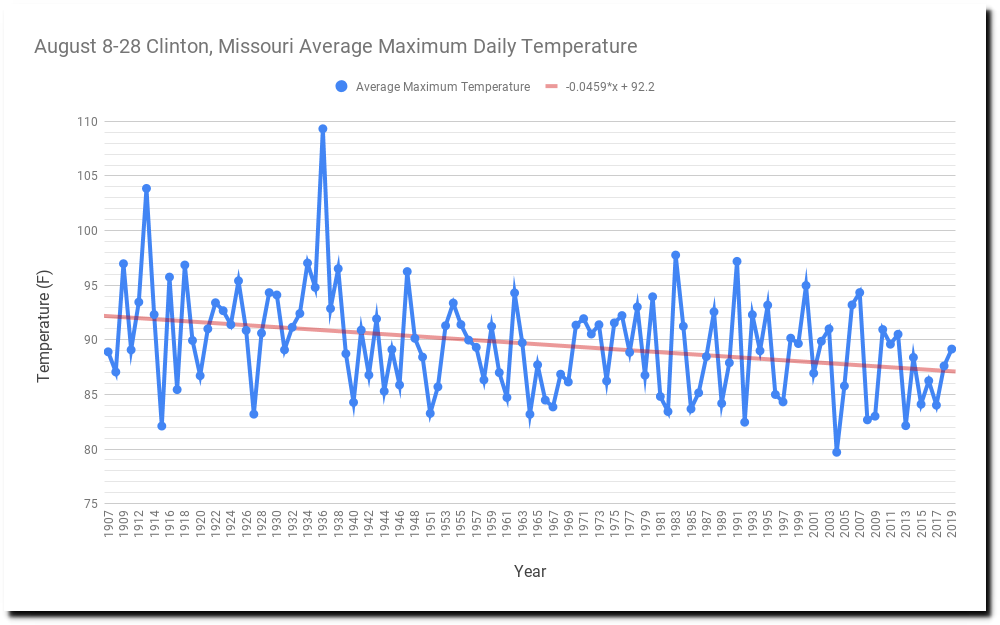 August temperatures were much hotter when CO2 was close to pre-industrial levels.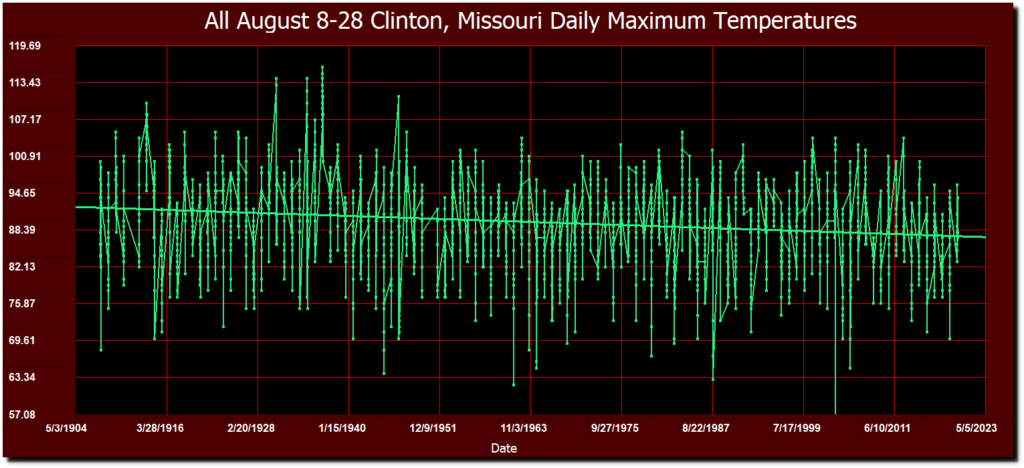 On this date in 1936, there were 100 degree temperatures from California to Pennsylvania. Seven states were over 110 degrees, and 24 states were over 100 degrees.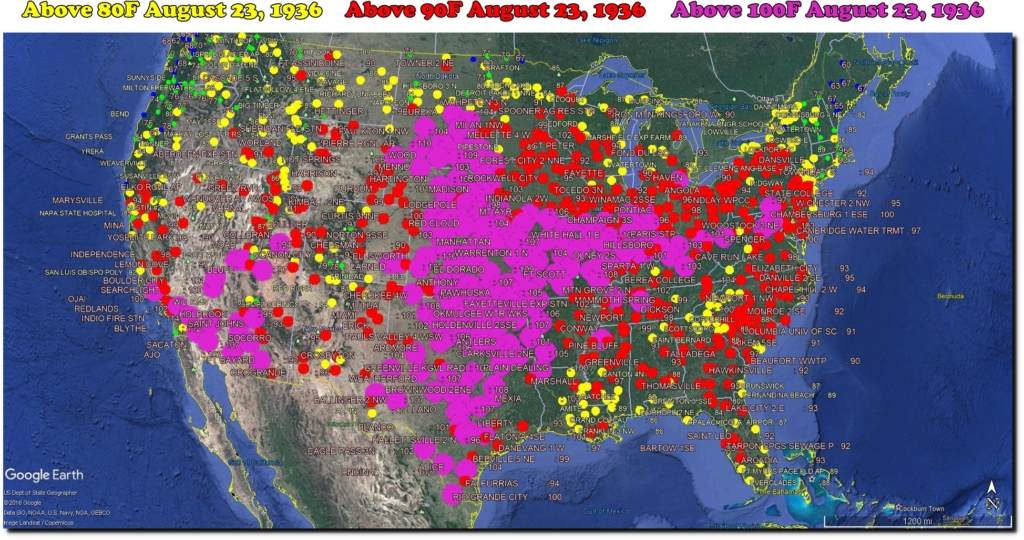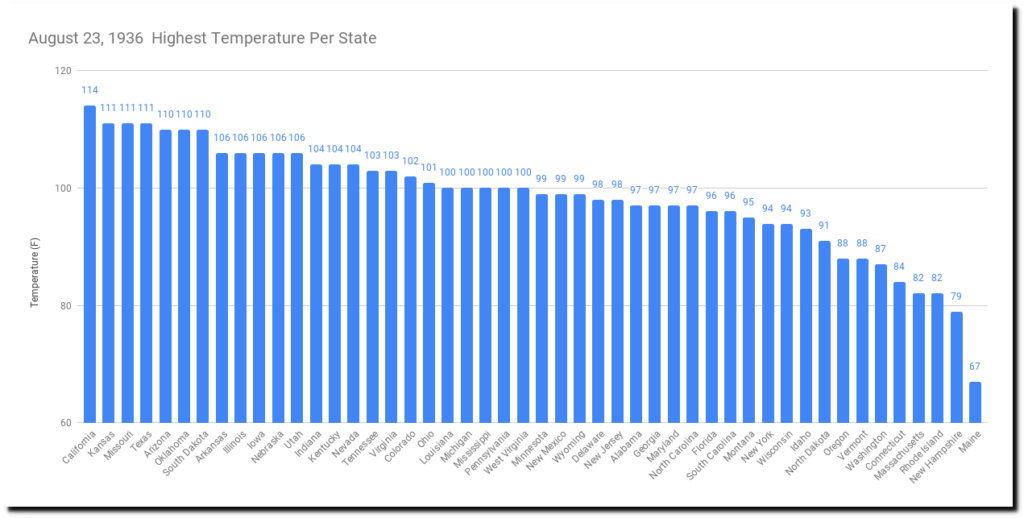 The weather man said "something is wrong" with the weather.

23 Aug 1936, 1 – The Morning Chronicle at Newspapers.com
Weather like that is incomprehensible now to most Americans, which is what NASA and NOAA are counting on when they try to erase it.