In a December 2018 article, NASA claimed that Arctic sea ice had lost two-thirds of its thickness since 1958.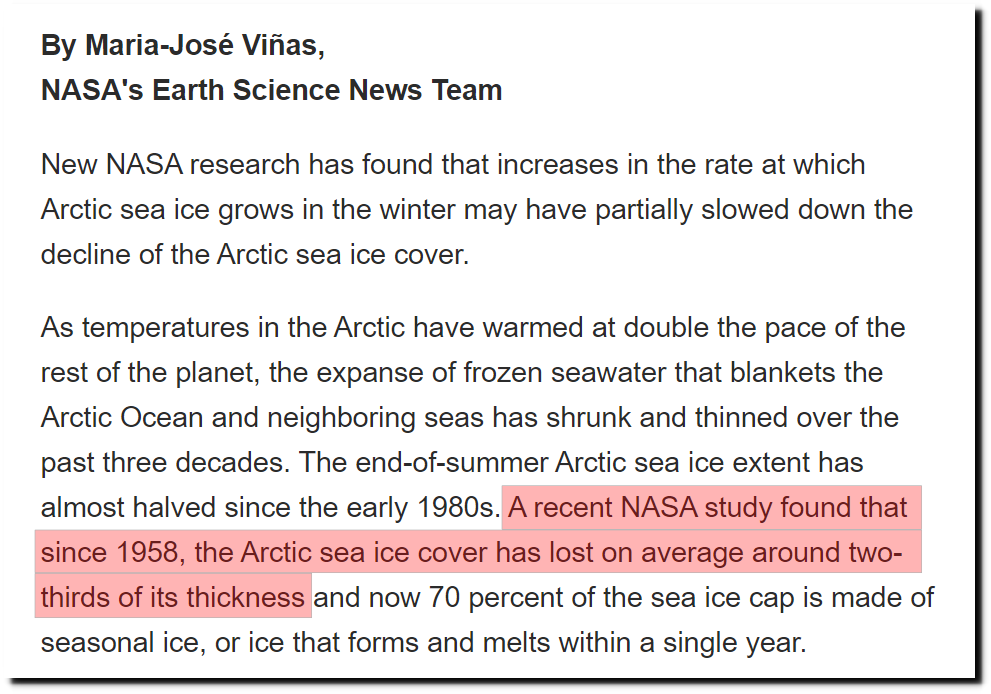 Wintertime Arctic sea ice growth slows long-term decline: NASA – Climate Change: Vital Signs of the Planet
That claim is simple enough to check out.  In 1958, Arctic sea ice was 7 feet, or two meters thick. Scientists were forecasting an ice-free Arctic within a generation.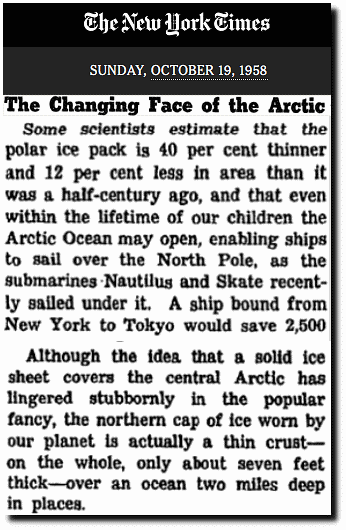 The Changing Face of the Arctic; The Changing Face of the Arctic – The New York Times
On the date of the NASA article, Arctic sea ice also averaged about two meters thick – indicating little or no change since 1958.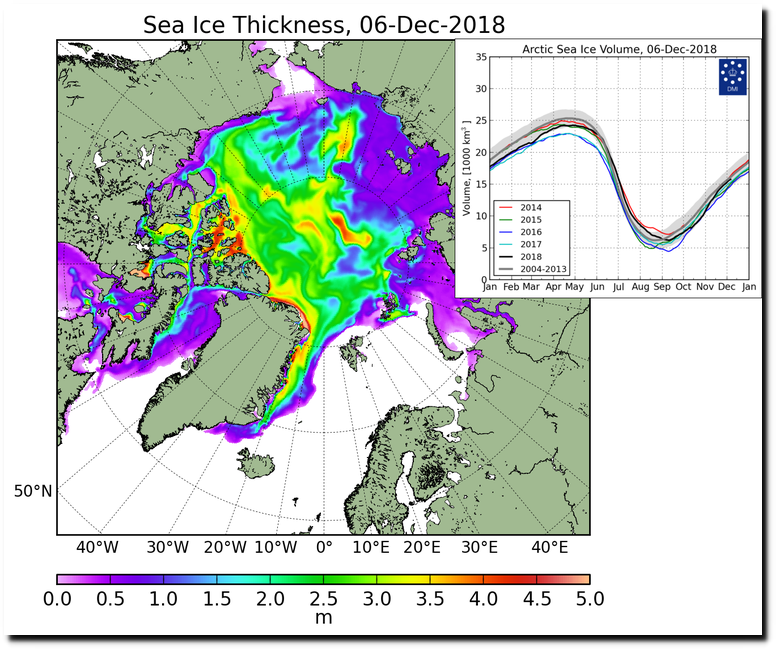 CICE_combine_thick_SM_EN_20181206.png (758×631)
In the 1985 DOE Report, Vinnikov showed that Arctic sea ice declined sharply until the century low in the mid-1950s, and then started to increase again.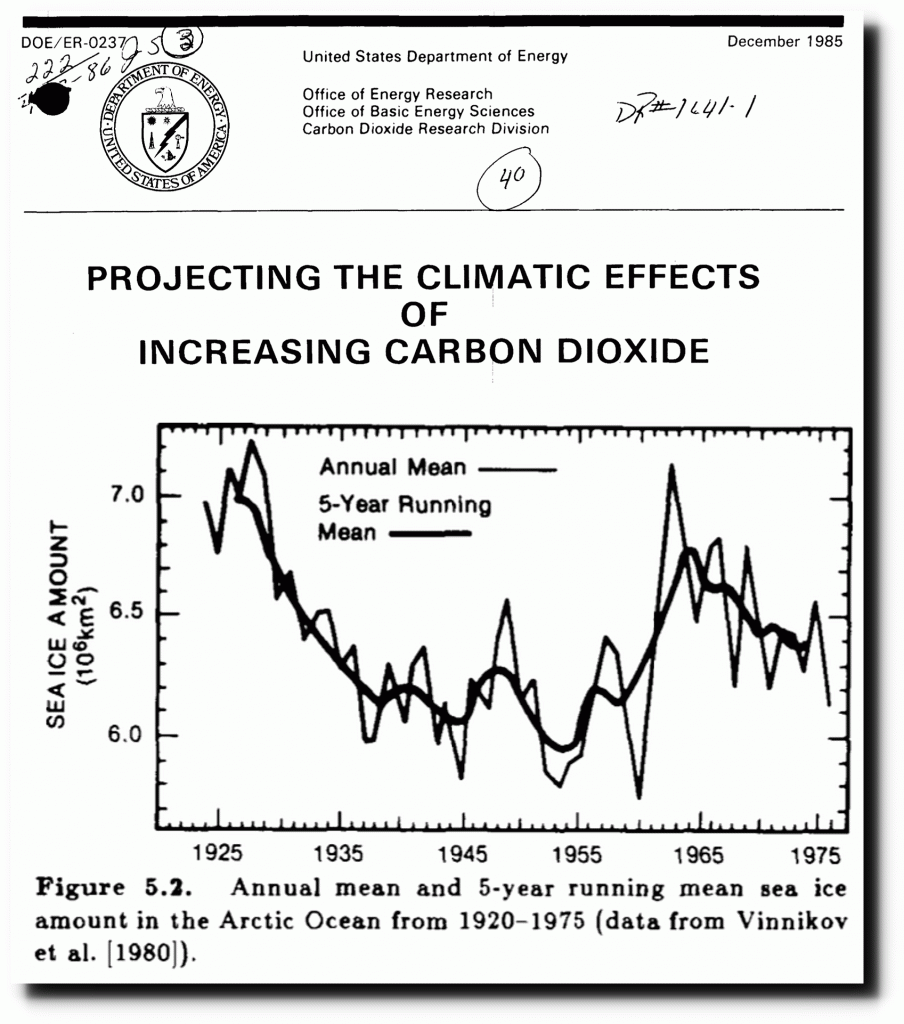 Projecting the climatic effects of increasing carbon dioxide 
Vinnikov extended his numbers in the 1990 IPCC report.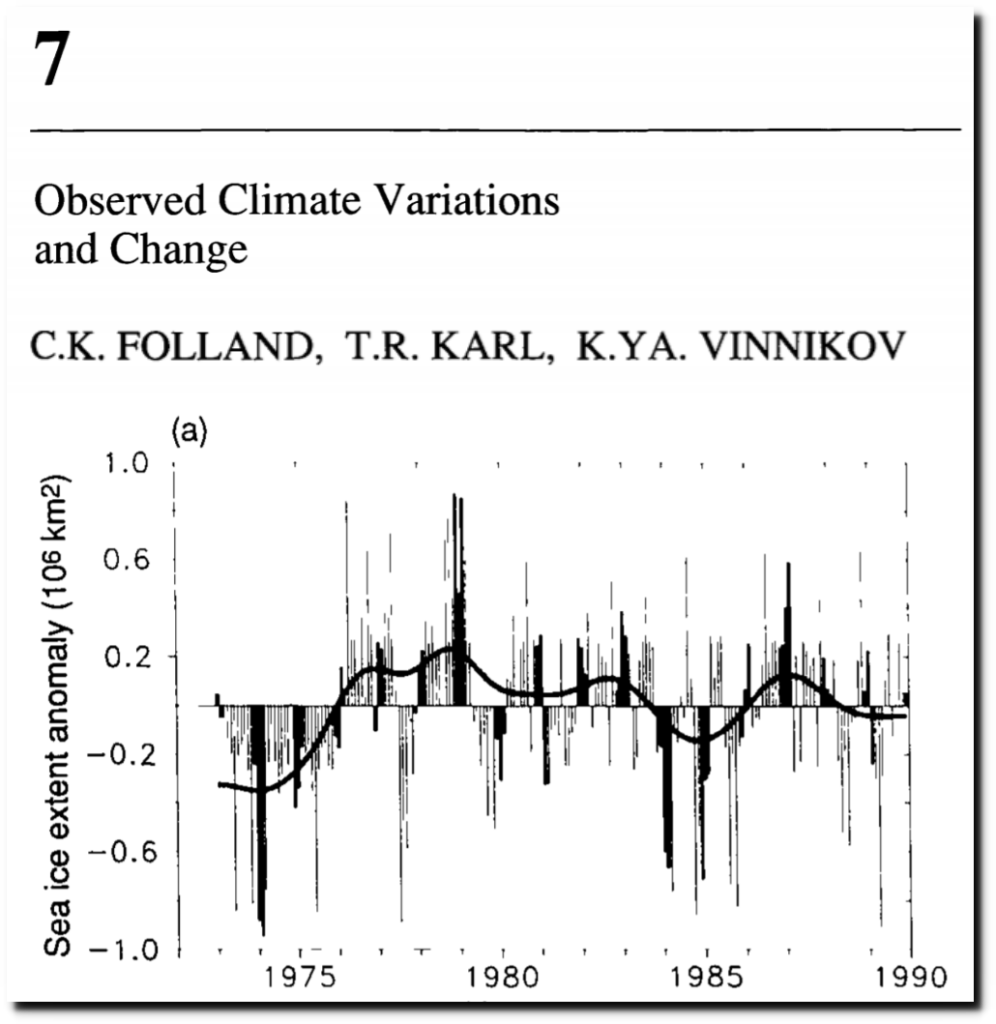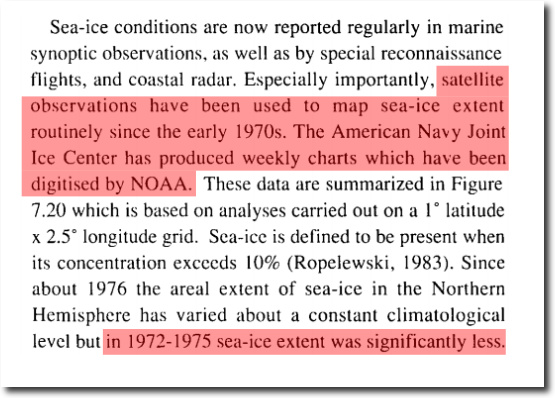 This chart combines the 1985 and 1990 Vinnikov graphs.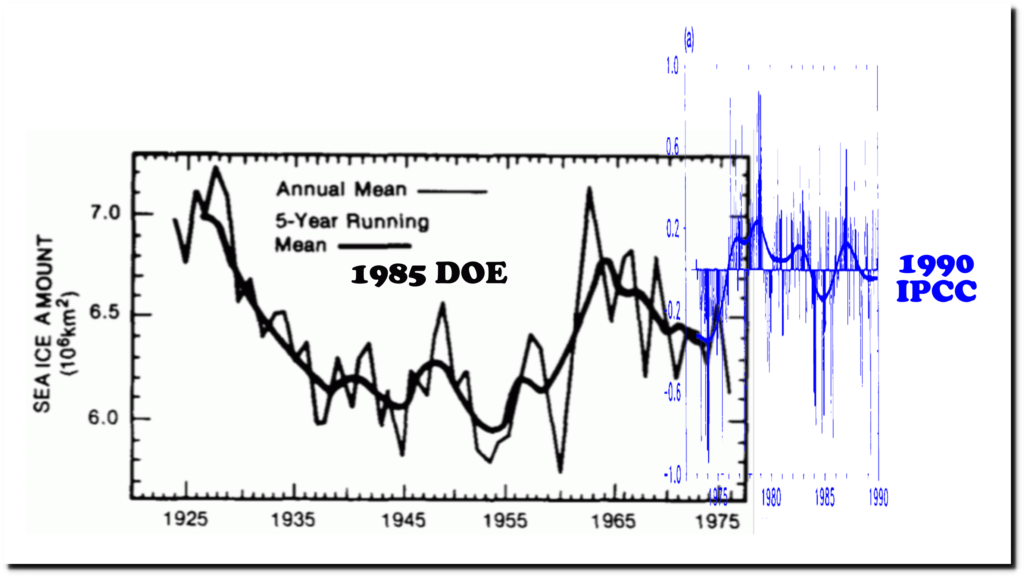 The decline in Arctic sea ice from the 1920s until the 1950s was widely reported.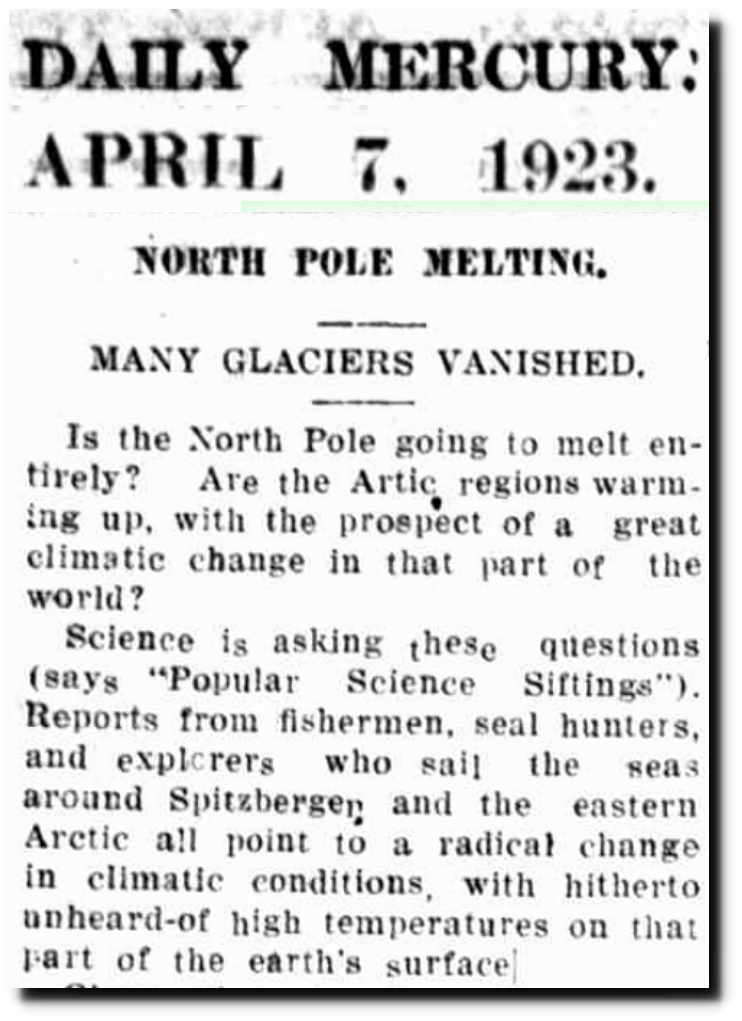 07 Apr 1923 – NORTH POLE MELTING. – Trove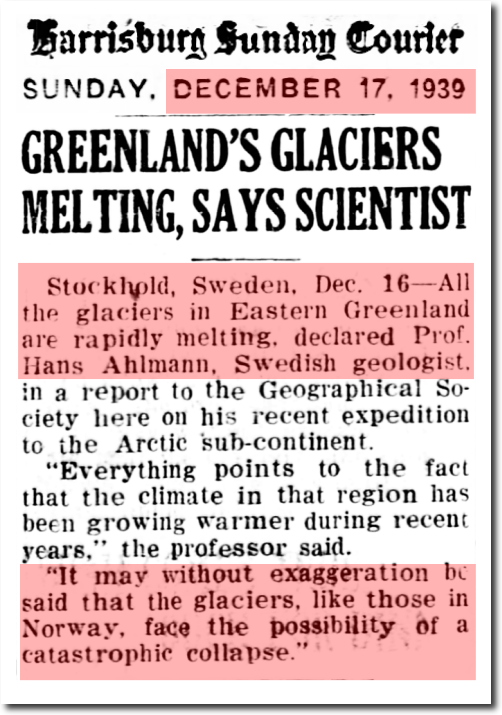 17 Dec 1939, Page 15 – Harrisburg Sunday Courier at Newspapers.com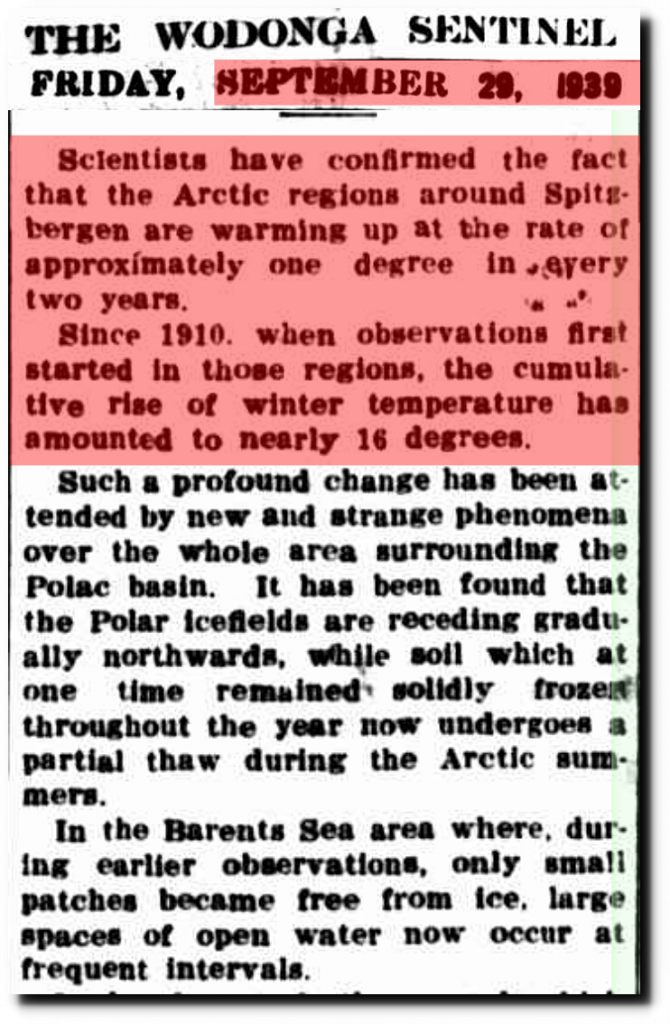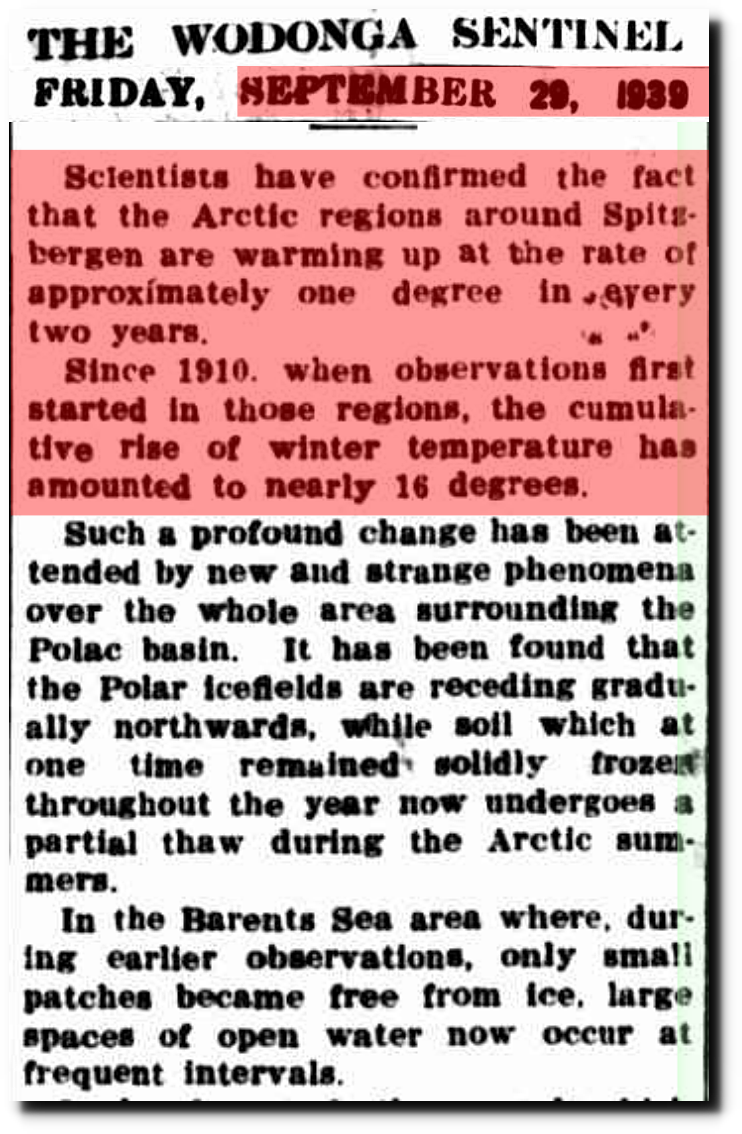 29 Sep 1939 – What is The World Coming To? – Trove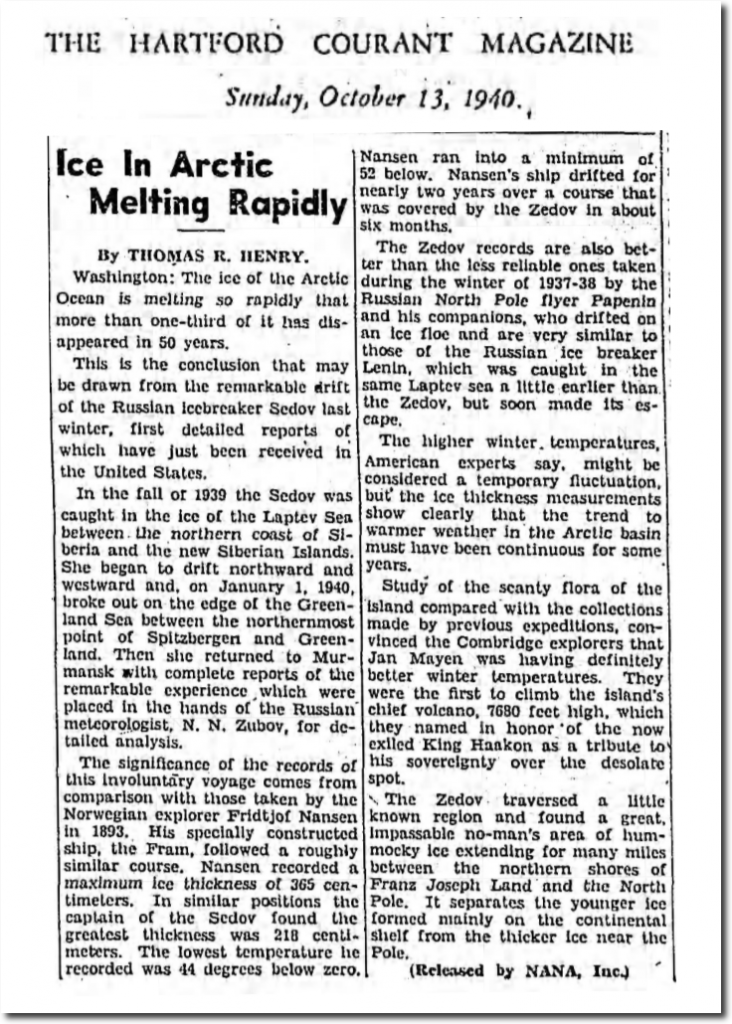 13 Oct 1940, Page 76 – Hartford Courant at Newspapers.com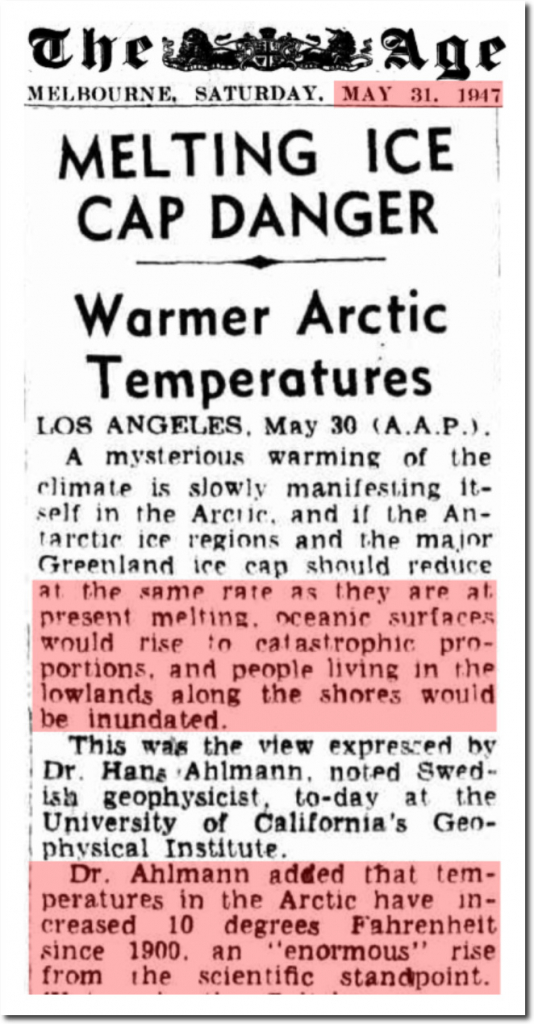 31 May 1947 – MELTING ICE CAP DANGER – Trove


18 Feb 1952 – Melting Icecaps Mystery – Trove
The subsequent cooling and increase in sea ice after after the 1950s, was also widely reported.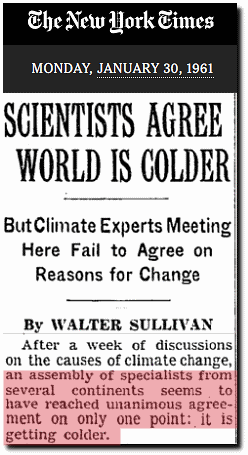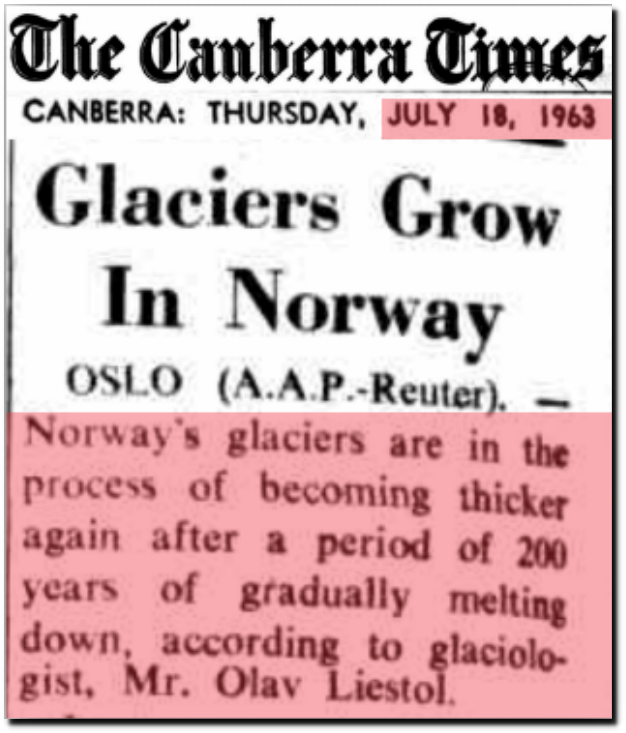 18 Jul 1963 – Glaciers Grow In Norway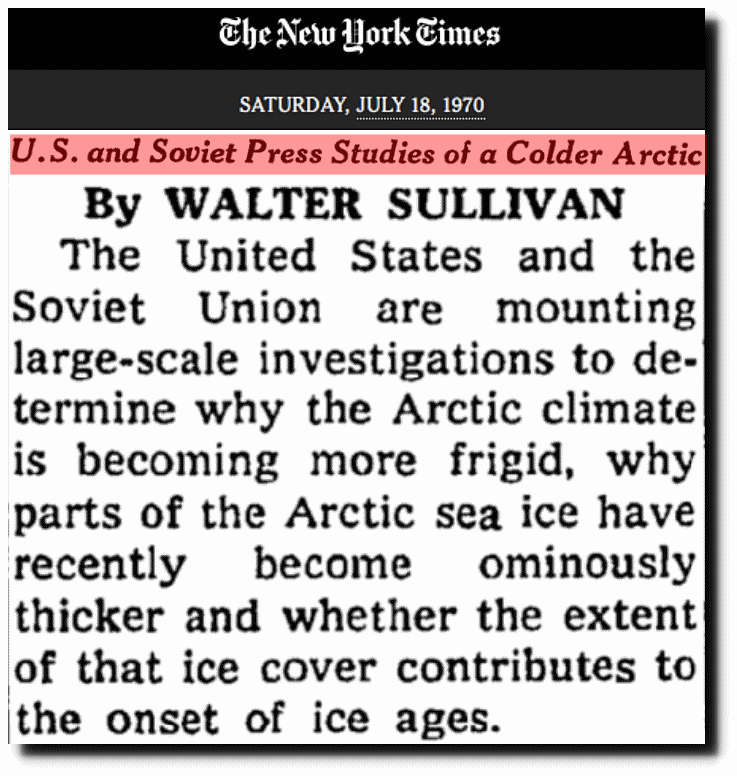 U.S. and Soviet Press Studies of a Colder Arctic – The New York Times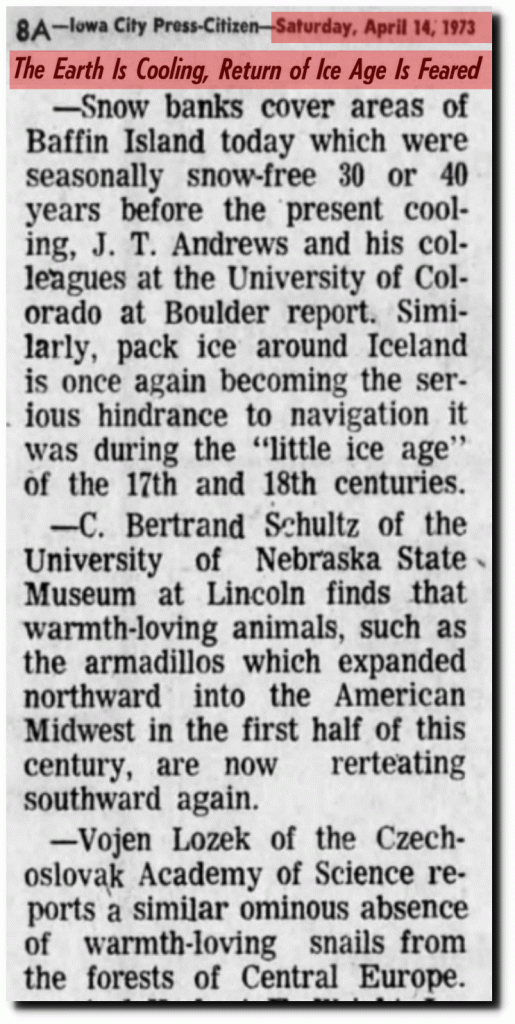 14 Apr 1973, Page 8 – Iowa City Press-Citizen
International Team of Specialists Finds No End in Sight to 30‐Year Cooling Trend in Northern Hemisphere

By WALTER SULLIVAN JAN. 5, 1978

A gradual increase in area of the northern circumpolar vortex, the massive flow of frigid air around the Arctic, has been recorded by Drs. Angell and Korshover. In 1976 its southern' extent was the greatest in 10 years and last winter it was 1 percent larger than in any previous winter observed.

Snow and ice cover in the Northern Hemisphere have varied greatly but there has been a net increase according to a satellite photograph analysis by Dr George J. Kukla of Columbia University's Lamont‐Doherty Geological Observatory. This has been most marked in the spring when so highly reflective a cover returns much solar energy into space at a time of intense solar radiation.

International Team of Specialists Finds No End in Sight to 30‐Year Cooling Trend in Northern Hemisphere – The New York Times
Arctic sea ice growth over the past month has been second fastest in the MASIE recard – just behind  last year.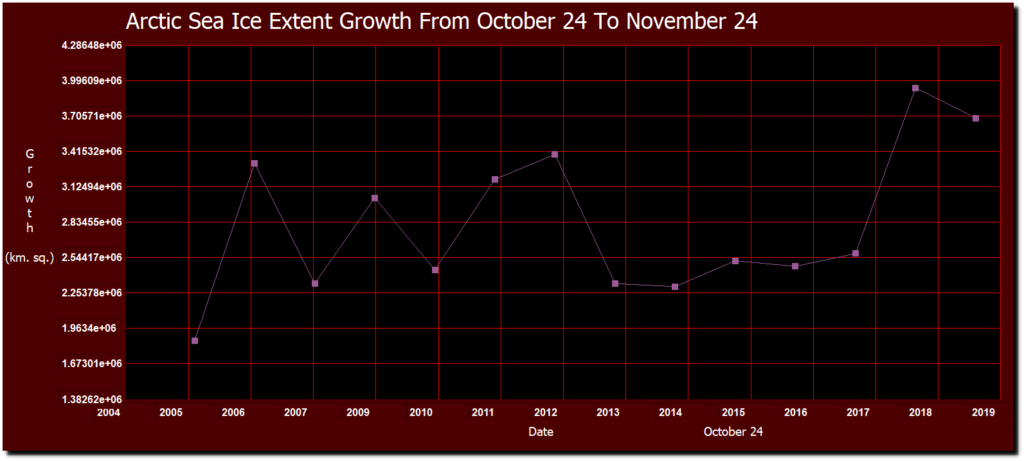 masie_4km_allyears_extent_sqkm.csv
It appears that NASA simply made up the 1958 number, and assumed that no one would do any fact checking.