One universal theme of climate experts on the government dole, is to claim that snow and ice are diminishing due to atmospheric CO2. As with everything else about this scam, they are lying.
Over the past decade, average Arctic sea ice area has increased.

arctic.atmos.uiuc.edu/cryosphere/timeseries.anom.1979-2008
Antarctic sea ice area has been increasing, and above normal for almost all of the last five years.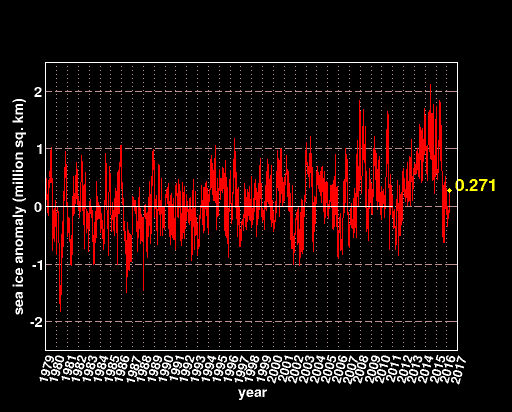 iphone.anomaly.antarctic.png (512×412)
Since CO2 hit 350 PPM, average Northern Hemisphere snow cover has increased.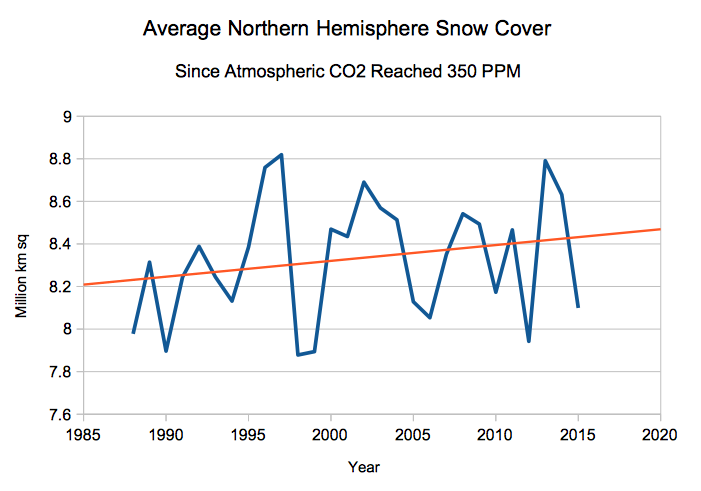 Rutgers University Climate Lab :: Global Snow Lab
Since the "official" start of the satellite era, fall/winter snow extent is up 10%.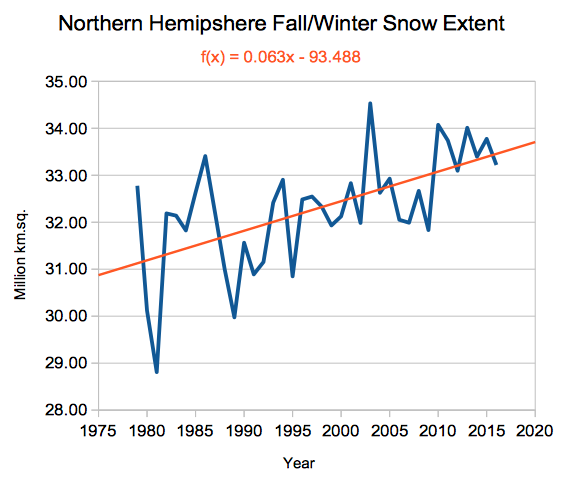 None of this is consistent with the fraudulent temperature claims made by other people on the government dole.