The Guardian says that we ran out of time to stop global warming in 1982.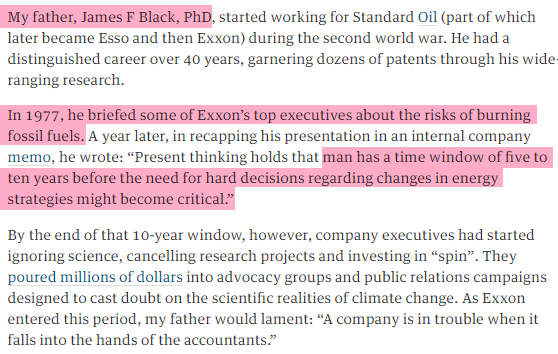 My father warned Exxon about climate change in the 1970s. They didn't listen | Claudia Black-Kalinsky | Opinion | The Guardian
Global warming was so bad in 1977 – that by 1978 experts said that there "was no end in sight to 30-year cooling trend"
No End in Sight to 30-Year Cooling Trend NYTimes.com
The next graph shows the disastrous consequences of Exxon ignoring Dr. Black's highly informed speculation.
Did you survive the 1982 global warming apocalypse?