I'm going to be working this summer in Burlington, Vermont – where Bernie launched his war on prosperity 35 years ago.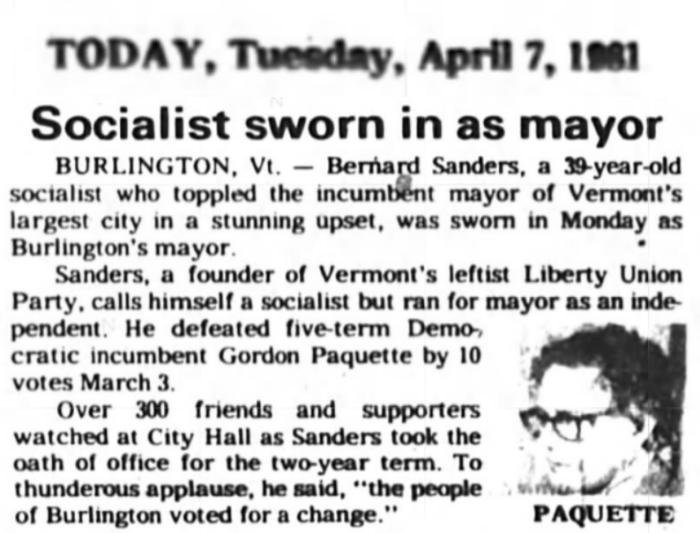 7 Apr 1981, Page 10A – Florida Today at Newspapers.com
It only took the self-proclaimed radical five months in office to get the city to turn against him. Being mayor was his "first real job in years" and he was used to living unemployed without plumbing or electricity, and not being able to pay the rent.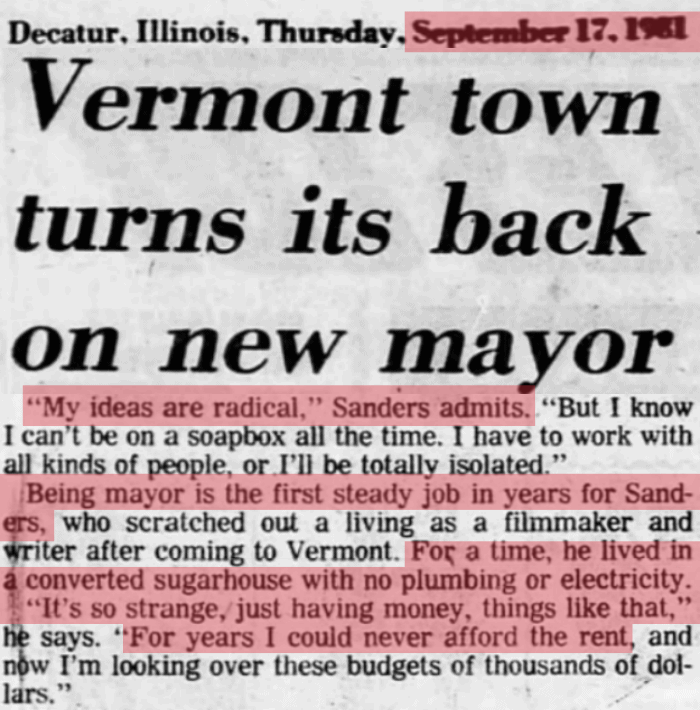 , Page 65 – Herald and Review at Newspapers.com
Now this genius wants to take away your plumbing and electricity too, to solve an imaginary climate crisis.
Bernie wants to return the climate to the low CO2 days of 80 years ago.