An new release for Windows and Mac.
Version 1.8 adds two new statistics – the date of the last spring snow, and the date of the first autumn snow.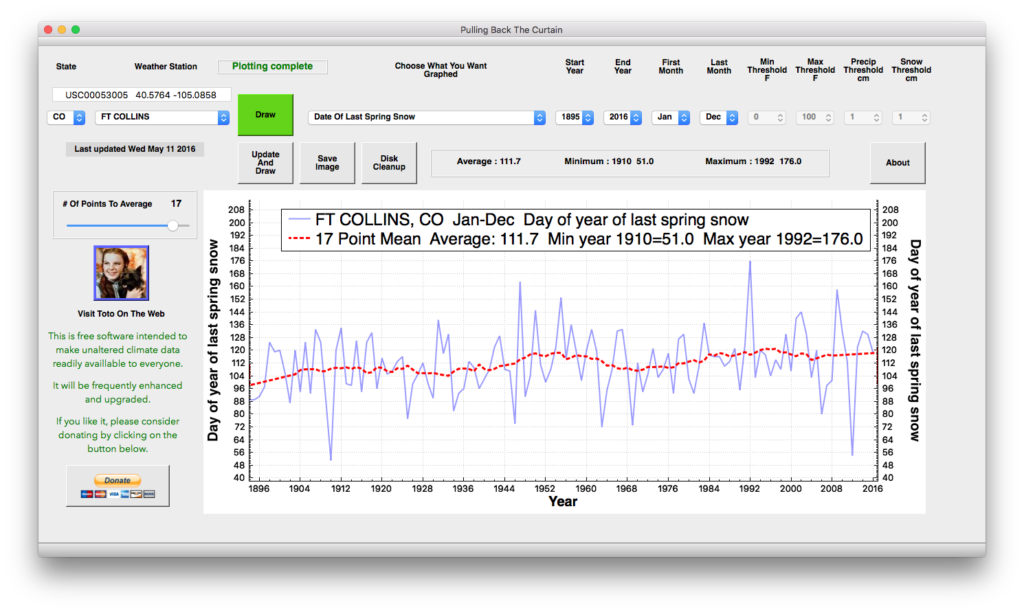 Mac download :

Windows: download the zip file by clicking here.

Or alternatively replace this file in your current Windows directory:
As always, the software is completely free and contains nothing nefarious. Some people get warnings from their virus protection extortion software.