Two months ago, scientists were stunned by the Greenland meltdown.
Scientists are stunned by what just happened in Greenland – The Washington Post
The actual Greenland is a completely different place from the lies being presented by scientists and journalists. Greenland ice gain this winter has been well above normal and not far from a record high.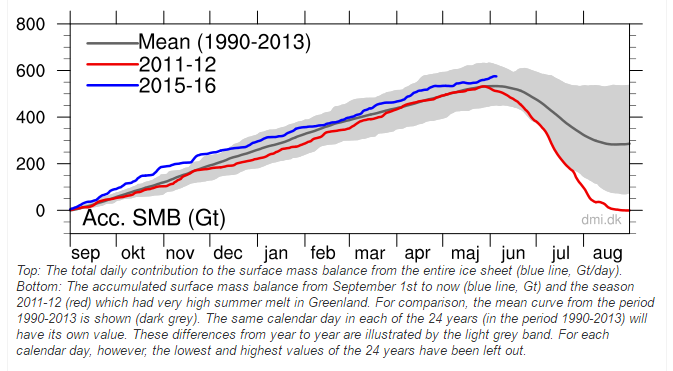 Greenland Ice Sheet Surface Mass Budget: DMI
It is very cold on the ice sheet and and scientists are getting buried in ice once again this year.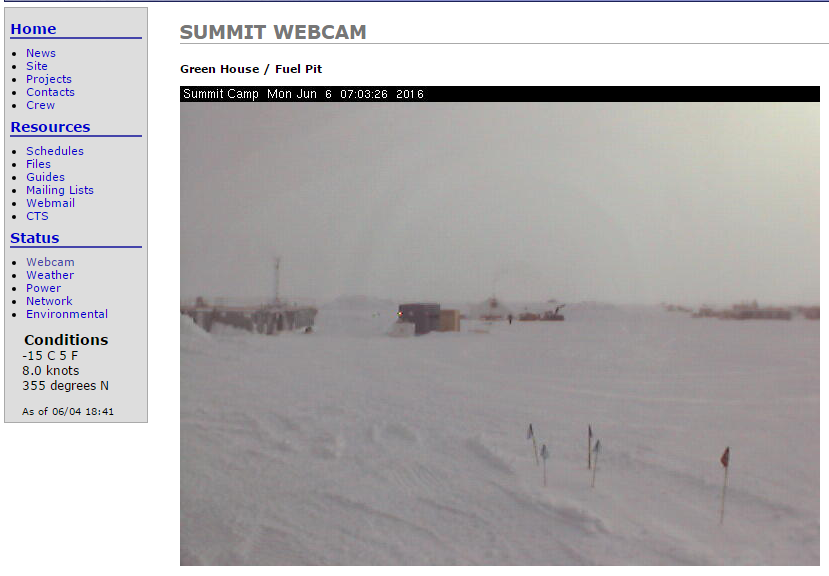 Even the low elevation glaciers on the coast of eastern Greenland are still buried in fresh snow.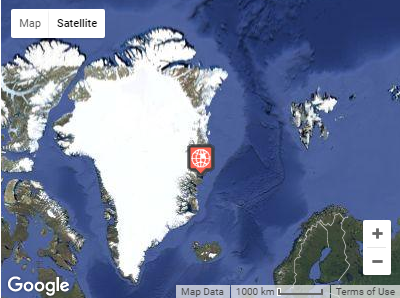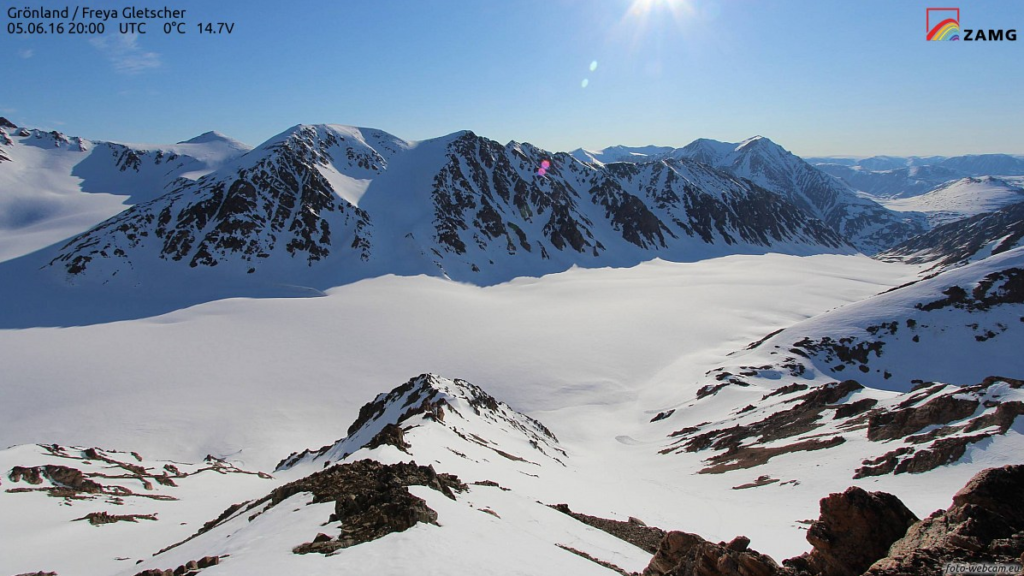 Grönland / Freya Gletscher – Foto-Webcam.eu
But there is nothing new about this scam. Scientists have been using the same "Greenland melting, we are all going to drown" scam for nearly a century.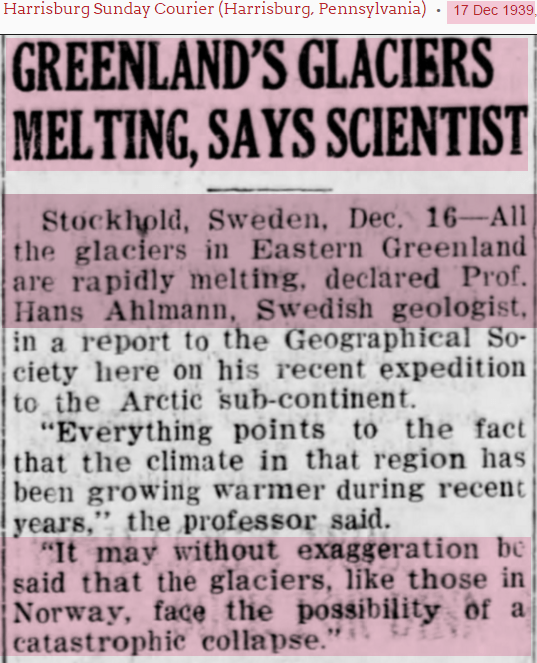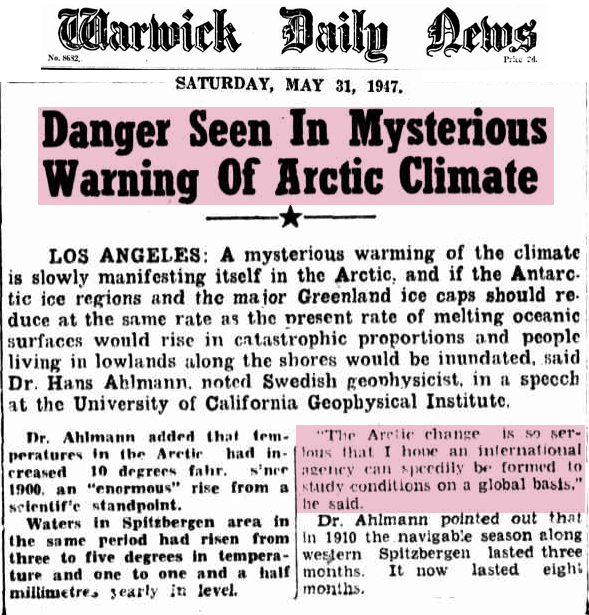 31 May 1947 – Danger Seen In Mysterious Warning Of Arctic Climate