The Canberra Times has been generating fake climate news for almost my entire life.  In 1988 they predicted all 1,196 of the Maldives islands would be underwater by 2018. So far zero off the 1,196 islands are underwater.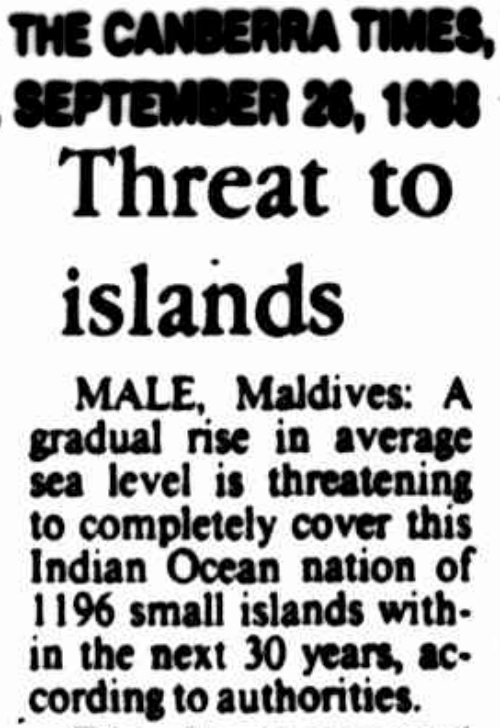 26 Sep 1988 – Threat to islands
The Maldives look lovely today, and tourism is booming.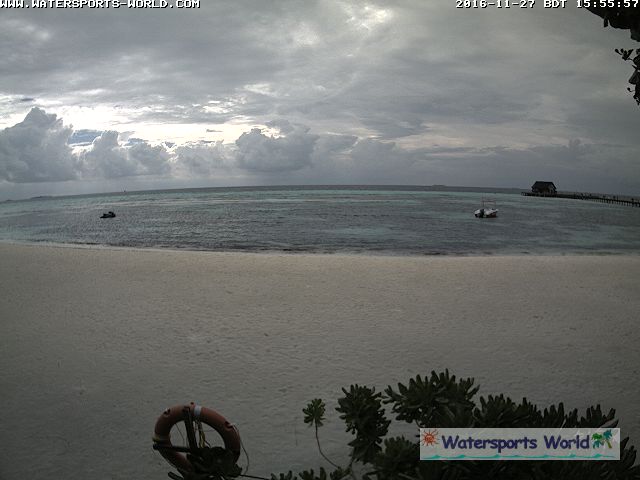 Live Maldives Holiday Beach Weather Cam South Male Atoll Island Olhuveli Beach Resort Maldives
Fifty years ago, the Canberra Times was warning of a new ice age.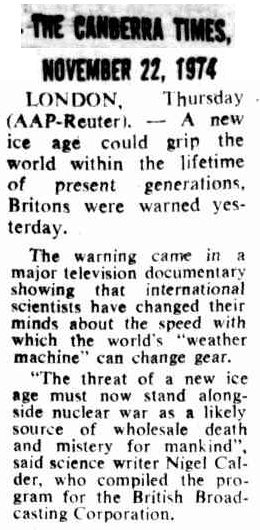 22 Nov 1974 – SCIENCE DOCUMENTARY New ice age 'could be in our lifetime'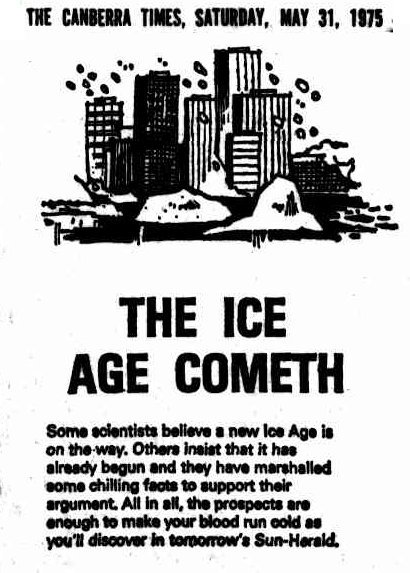 The recent fake news climate articles they have been publishing are not a surprise. The Canberra Times has a long history of pushing climate fraud.