Joe Romm and NOAA are pushing all the usual BS about warm weather being climate.
Will global warming help drive record election turnout?
The percent of the country above 80F on November 8 has declined over the past century.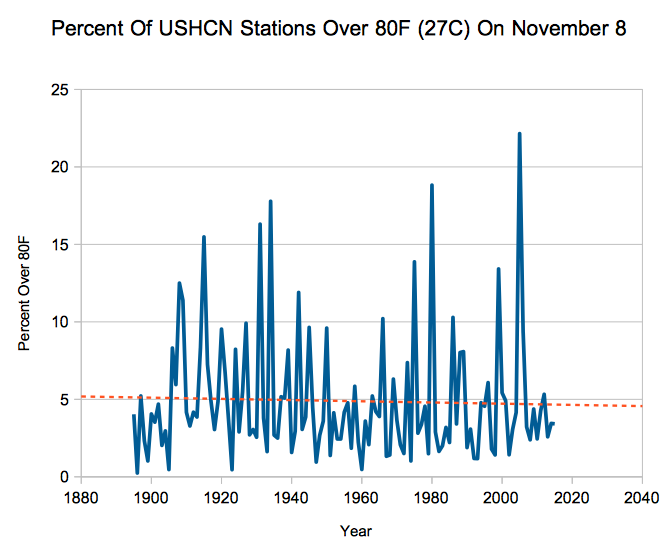 The number of daily maximum temperature records has plummeted.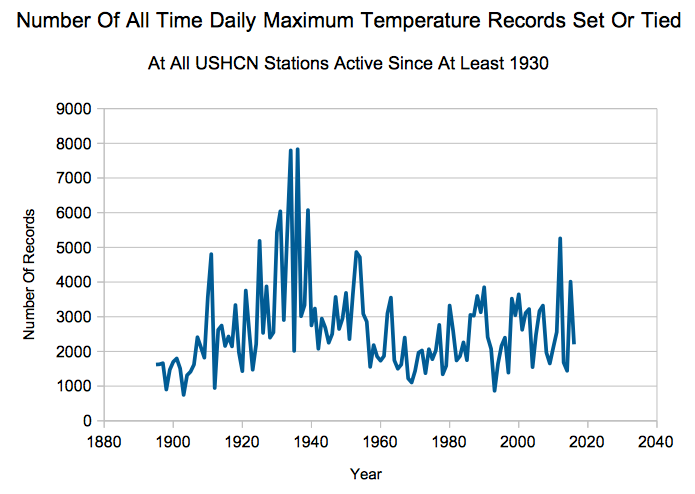 The number of daily minimum temperature records has also plummeted.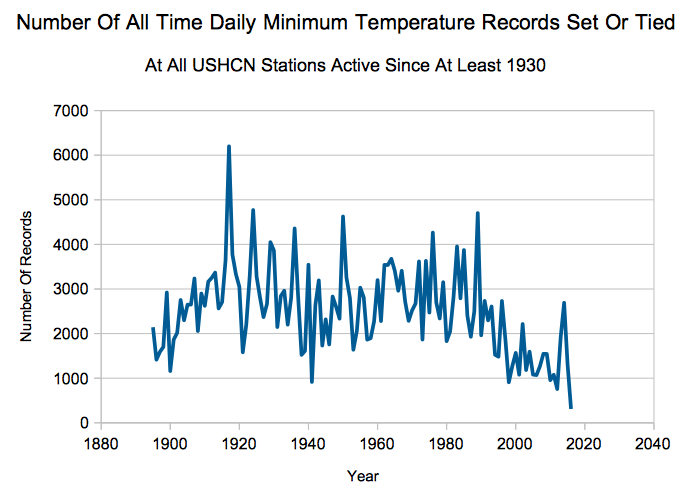 Weather in the US is getting milder, with fewer extremes of heat or cold. The NOAA conclusions about the data are complete nonsense. Warmer night time temperatures are due to Urban Heat Island effects and humidity due to increased agricultural production.