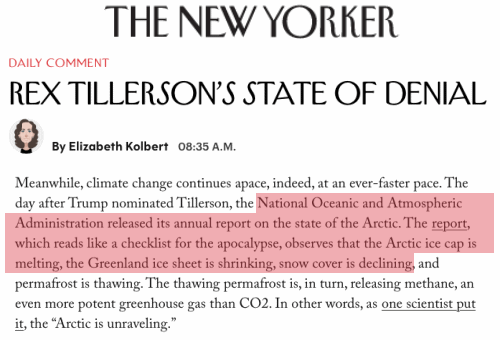 Rex Tillerson's State of Denial – The New Yorker
NOAA claims Greenland is losing ice, and snow cover is shrinking. As is normally the case with claims from the Obama administration, the exact opposite is true. The most recent data shows November snow cover is well above normal and has been for Obama's entire term in office..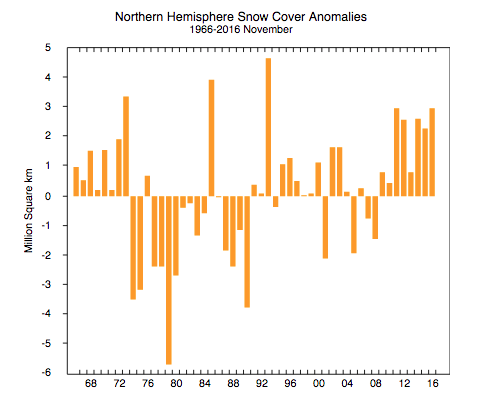 Rutgers University Climate Lab :: Global Snow Lab
Likewise, the claims about Greenland are exactly opposite of the truth. Greenland is blowing away all records for ice growth this year.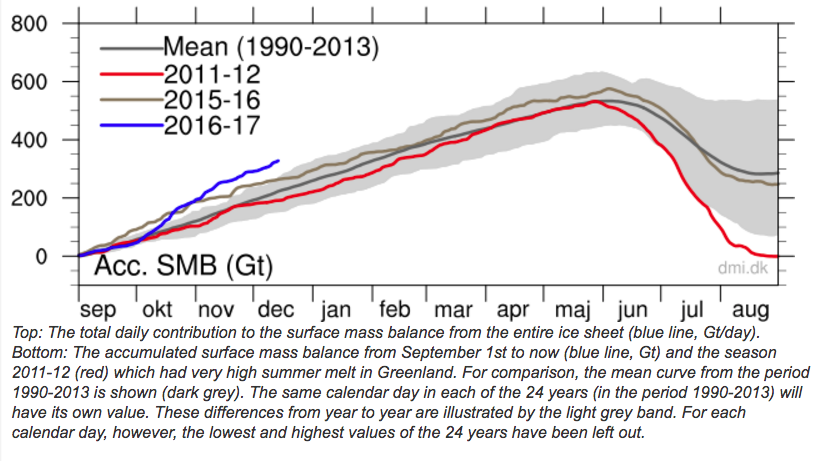 Greenland Ice Sheet Surface Mass Budget: DMI
Obama knows that he can tell the same lies over and over again, the press will never do any fact checking.