The New York Times is going off-chart with their climate lies, egged on by top climate fraudster Gavin Schmidt of NASA. They say the Arctic is hot and global warming is making people starve in Africa.
Exact opposite of Gavin's Arctic claims, Alaska is seeing near record cold, as is Greenland and much of Russia.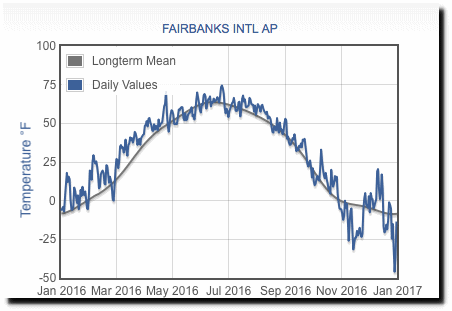 Alaska Climate Research Center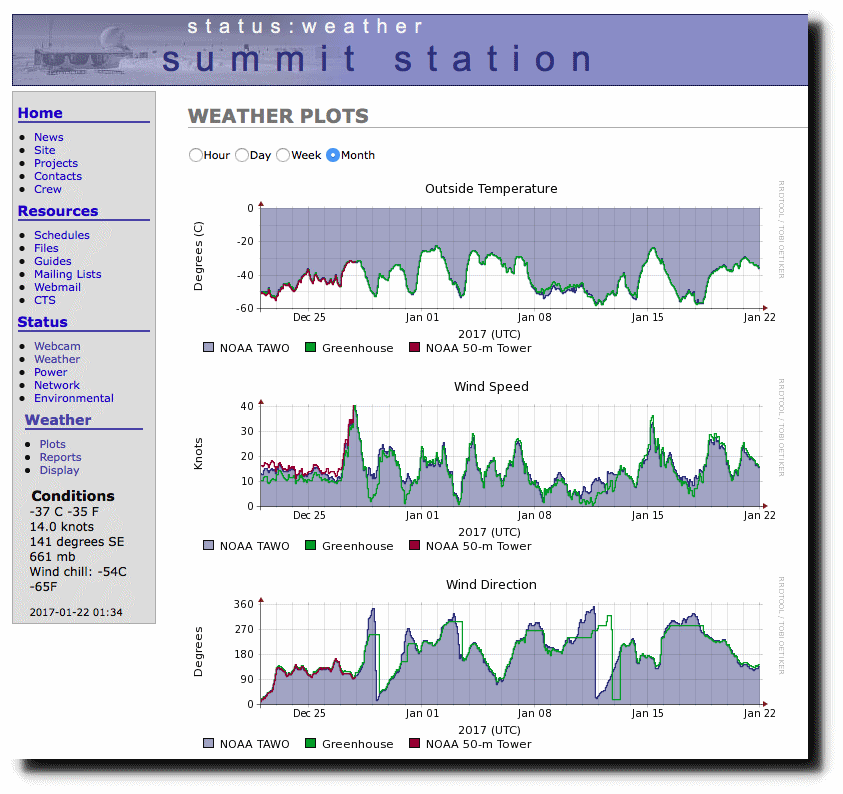 Africa is not burning up, rather they are seeing record snow.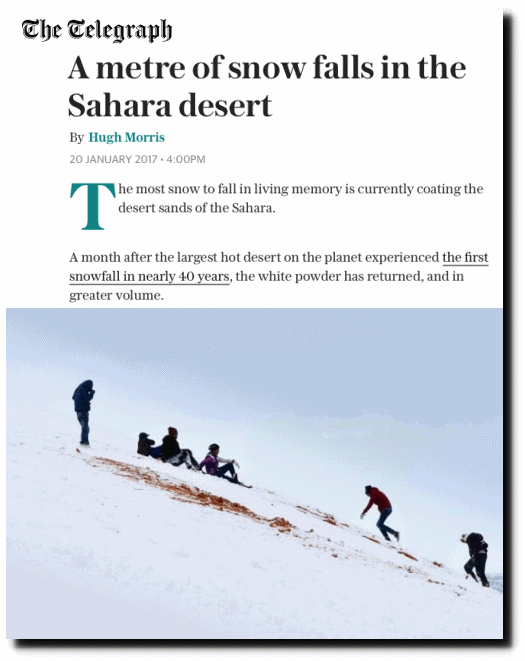 Forty years ago, the New York Times blamed African drought and famine on global cooling. Now they blame global warming.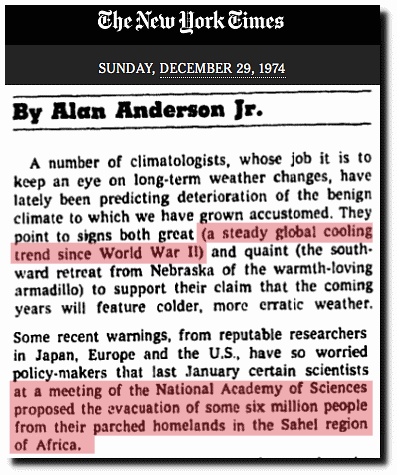 TimesMachine: December 29, 1974 – NYTimes.com
Gavin's temperatures are fake. They don't even vaguely match much more accurate satellite temperatures.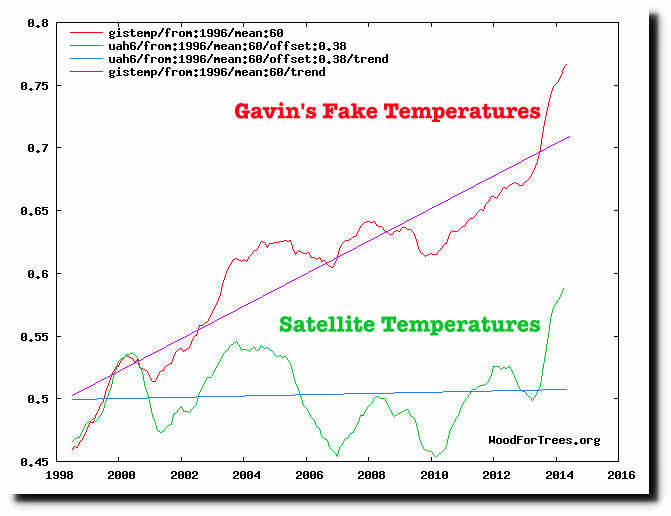 Gavin has massively tampered with his own data, to produce meaningless propaganda.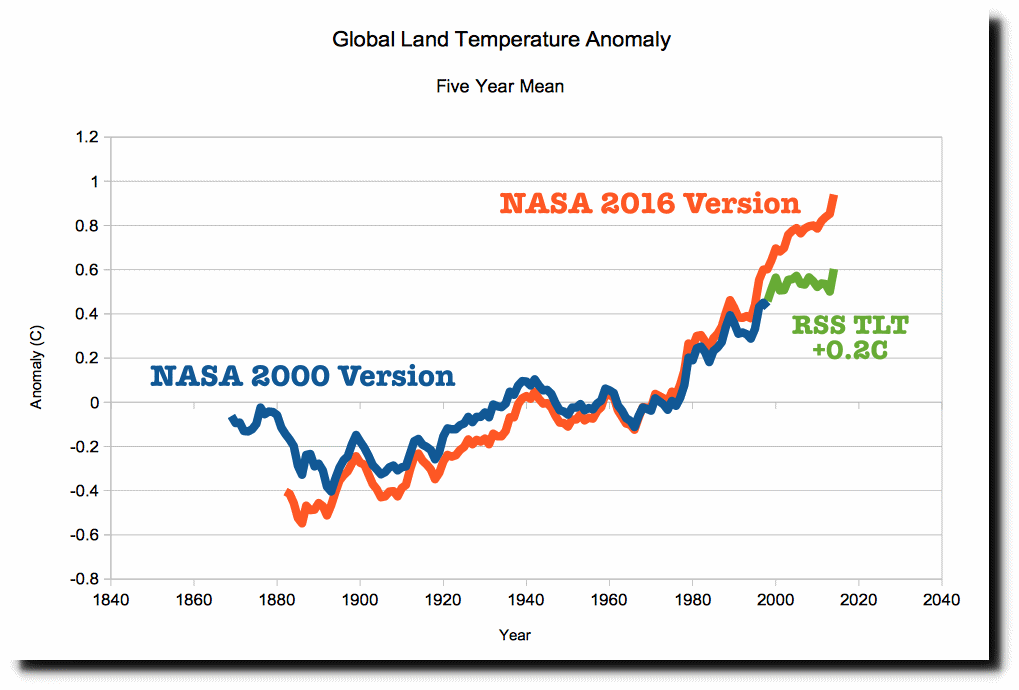 The New York Times blames 124 degree weather on global warming.  In 1913, it was 134 degrees during one of NASA's coldest years on record.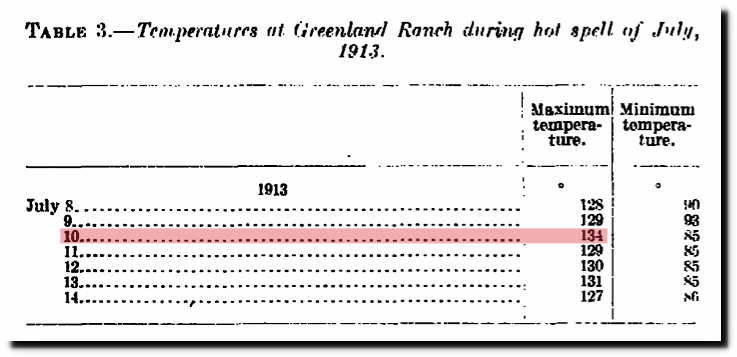 California 1913
Sane policy will never occur while Gavin Schmidt continues to lie to the New York Times, and the New York Times continues to lie to their readers. President Trump should send these fraudsters packing.