I testified at the Washington State Senate a few months ago in Olympia, right after the largest snowstorm they have had in many years. A Democratic senator tried to silence me before I even started talking, and a heckler (formerly from the Olympia City Council) interrupted my presentation. Washington State is very left wing, and the very last thing they want to hear is facts.
Washington State is having their coldest start to a year since 1950, and ninth coldest on record. January-April temperatures in Washington State have been declining for 25 years since the 1992 peak. The El Nino years of 2010, 2015 and 2016 were warmer however. The 2010 El Nino coincided with the Vancouver Olympics, which climate alarmists were fully hysterical about.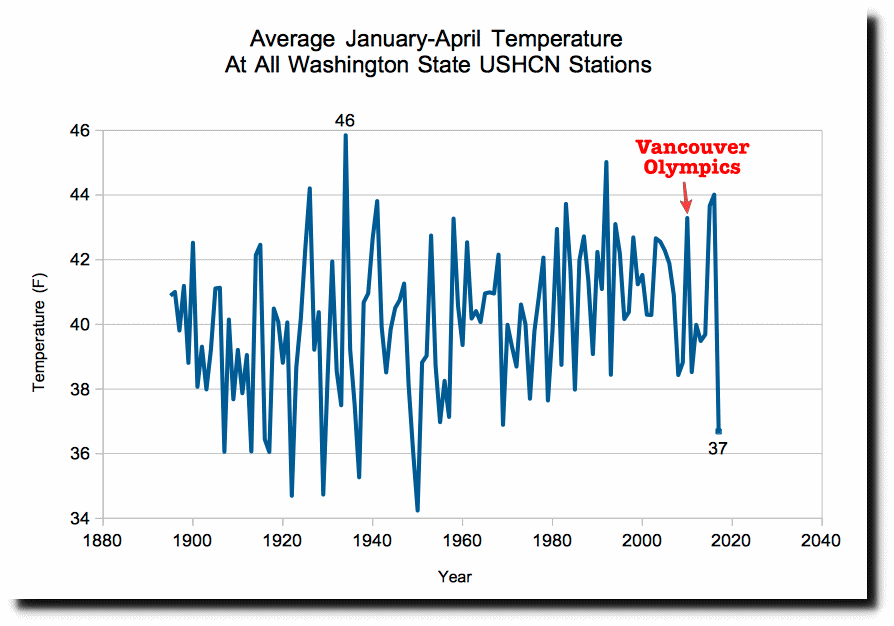 After the 2010 Winter Olympics, National Geographic announced the end of snow in the Pacific Northwest.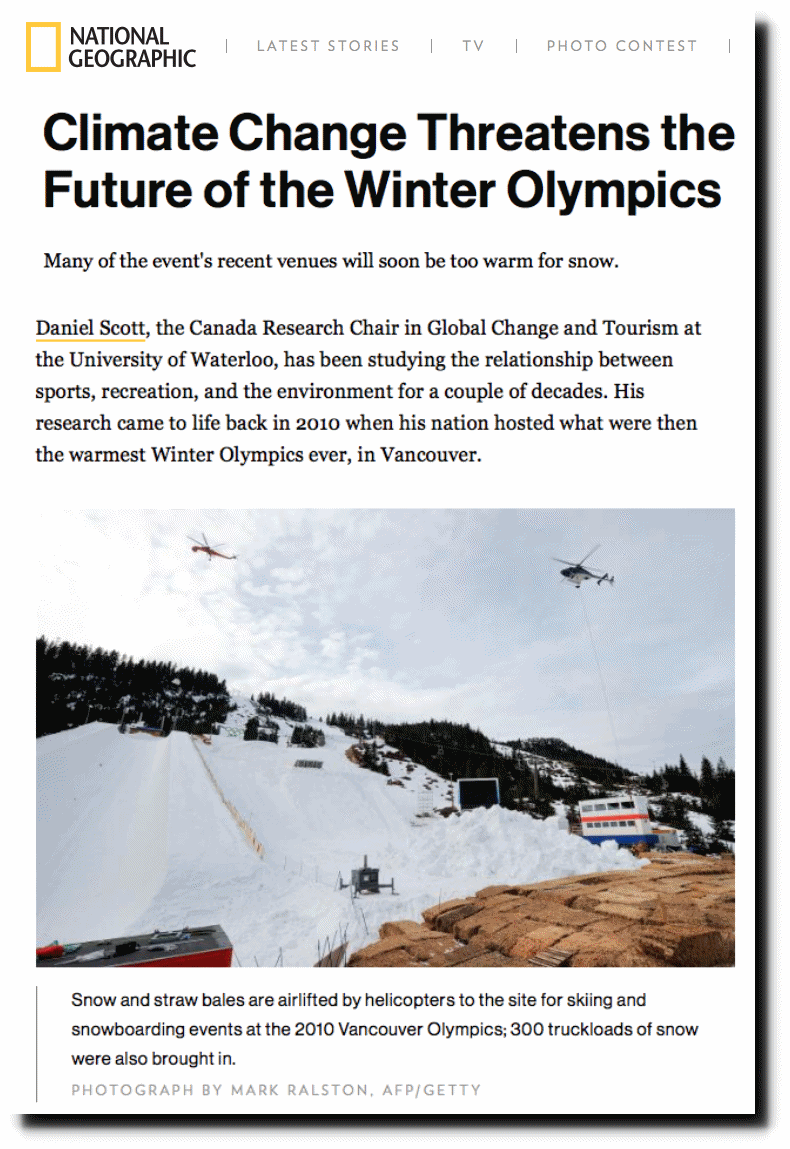 Climate Change Threatens the Future of the Winter Olympics
The winter of 2010 was one of the least snowiest on record in Washington State, due to the warm El Nino driven temperatures, but there is no long term trend in snowfall there. Low snow years occurred in 2010, 2015 and 2016, and 2008, 2012 and 2017 were high snow years.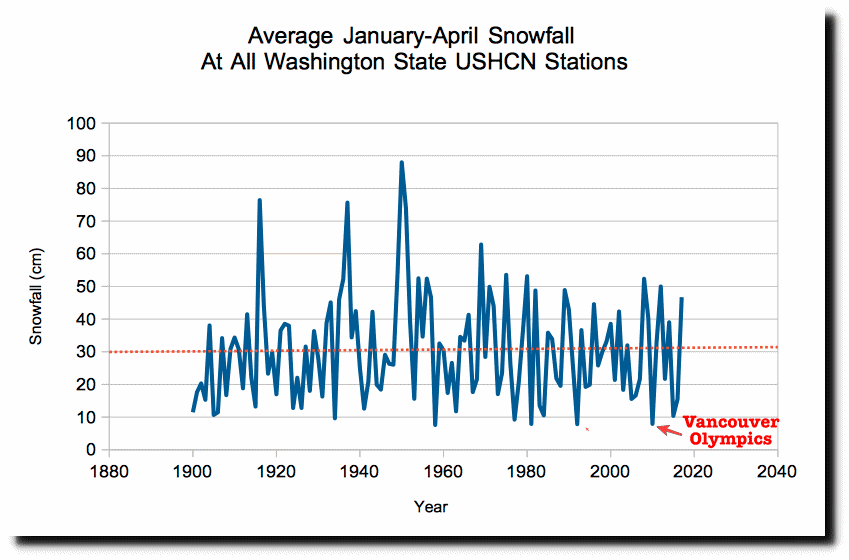 Washington's climate is not changing, but the global warming religion demands that Democrats believe it is.