The US used to be very hot on July 16, but temperatures have plummeted. The hottest July 16 was in 1936 when afternoon temperatures averaged over 94 degrees. The only other year that happened was in 1901.
The last hot July 16 was 2006, and since then July 16 temperatures have plummeted. The coolest July 16 was in 2014, with 2015 and 2016 (NASA's hottest year ever) also among the 20 coolest years.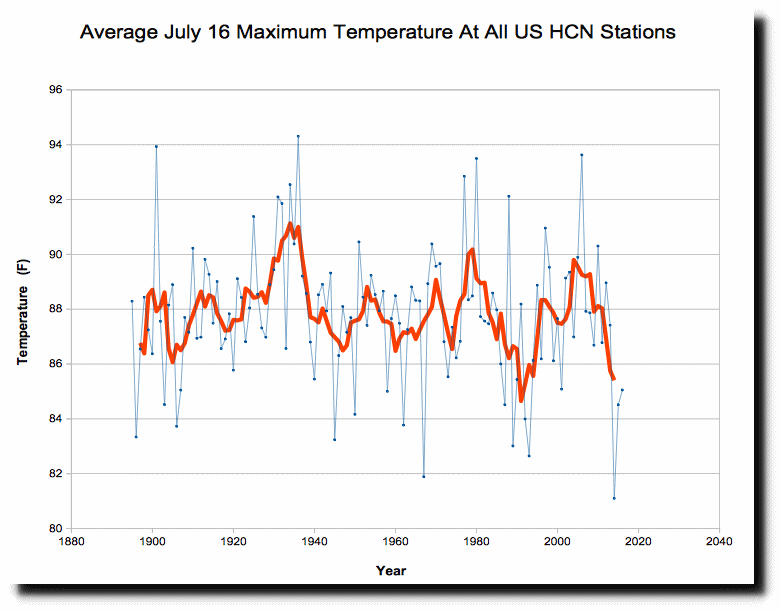 On July 16, 1936 almost the entire US was over 90 degrees, with much of the central part of the country over 100F. Sections of the midwest were over 110F. This was a major cool down from earlier that week.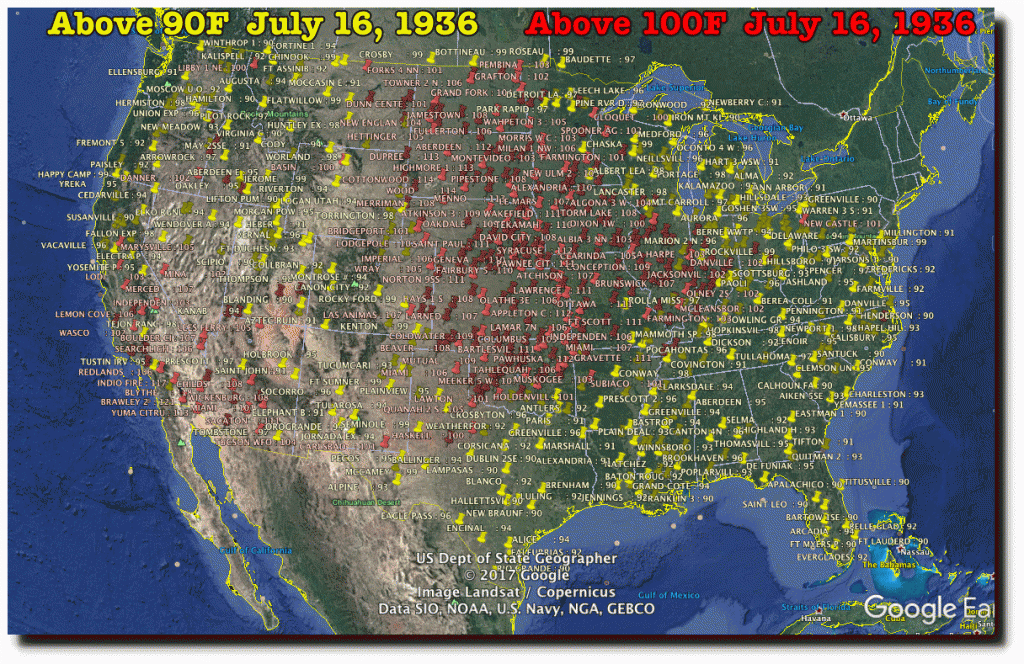 Now compare vs. 2016 and 2014, which were two of the coolest years.
Climate scientists lie about essentially everything, but nowhere more than their claims about heatwaves.
It is nice and cool in Maryland today.