Ten years ago, the government of Australia announced the permanent drought.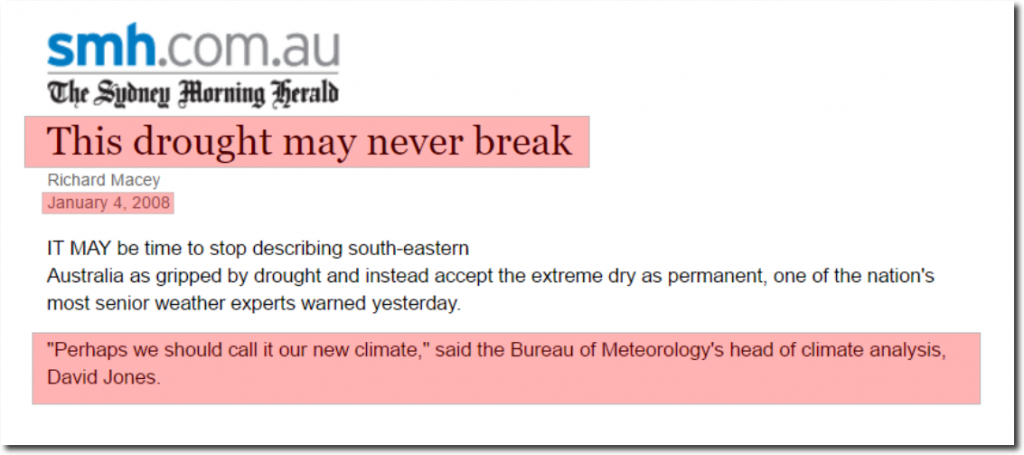 This drought may never break – Environment – smh.com.au
Two years later it was raining so much in Australia that sea level was falling.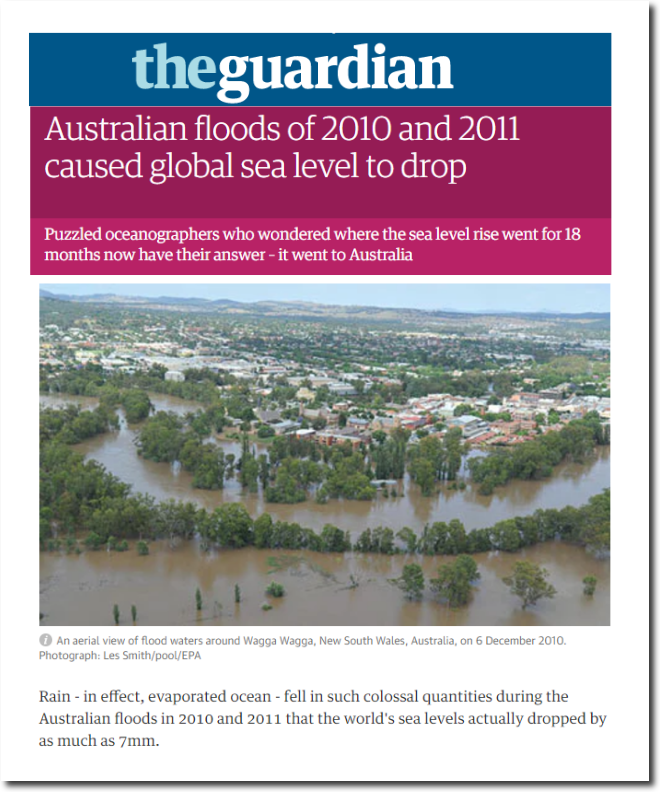 Australian floods of 2010 and 2011 caused global sea level to drop | Environment | The Guardian
Alternating flood and drought is the normal climate. In 1850 Australia had both.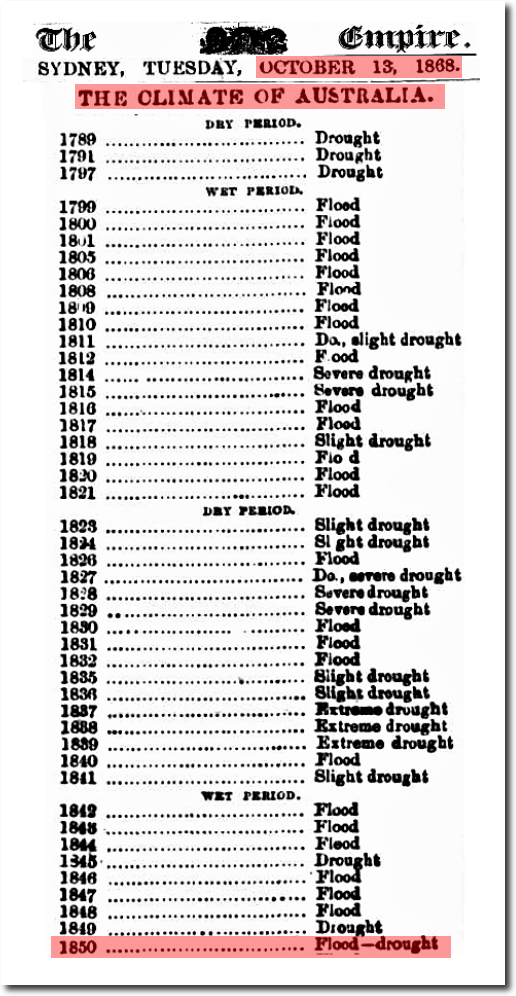 13 Oct 1868 – THE CLIMATE OF AUSTRALIA
Superstitious and stupid people always imagine that the climate is changing.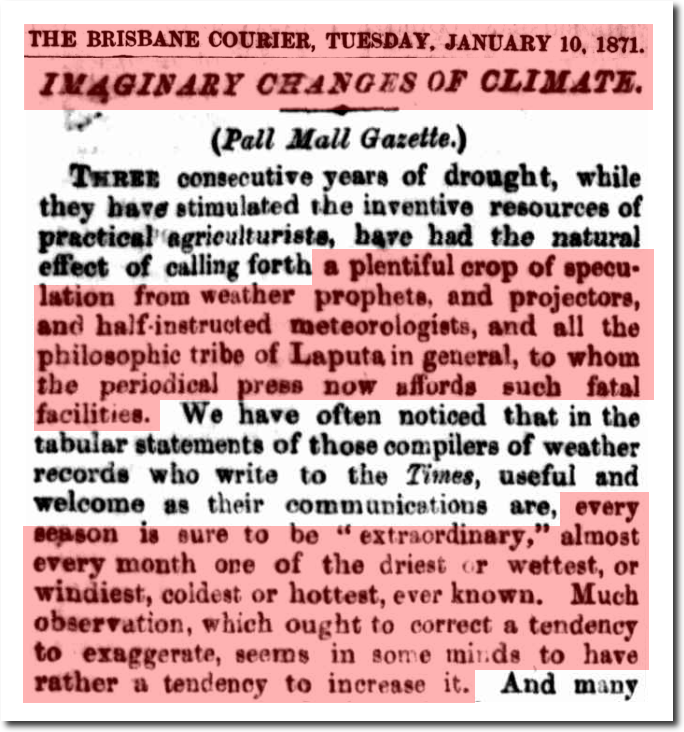 10 Jan 1871 – IMAGINARY CHANGES OF CLIMATE
And regardless of the weather, they key thing is always to blame it on White Men.