New release with a ton of new stuff,
This release requires new versions of ghcn.py (Linux/Mac) or ghcn.exe,(Windows) and new files US_final.tmax.txt and US_raw.tmax.txt . You will need all of the files in this directory on Google Drive. I've updated US.txt in file US.zip in that directory, to the latest GHCN data. US.txt needs to be unzipped and placed in the same directory on your computer as the other files.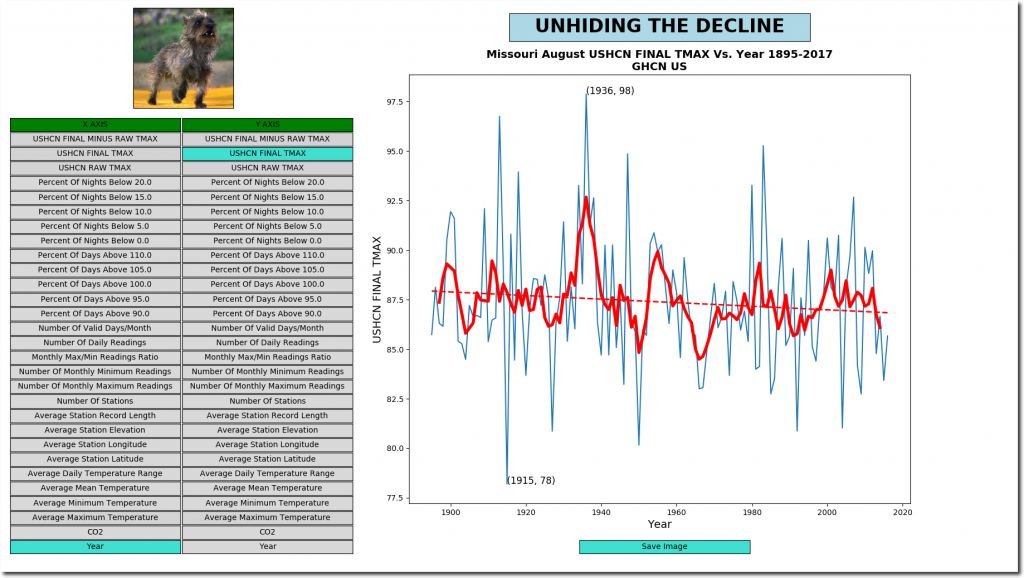 The most obvious change is the addition of USHCN monthly data – the original version only had daily. What the new release gives you is the ability to see how NOAA tampers with the monthly data.
You can see how they "hide the 1940 blip."  The plot below was generated with the command line :
(Linux/Mac) :   python3 ghcn.py US.txt month=08 state=MO
(Windows) :     ghcn.exe US.txt month=08 state=MO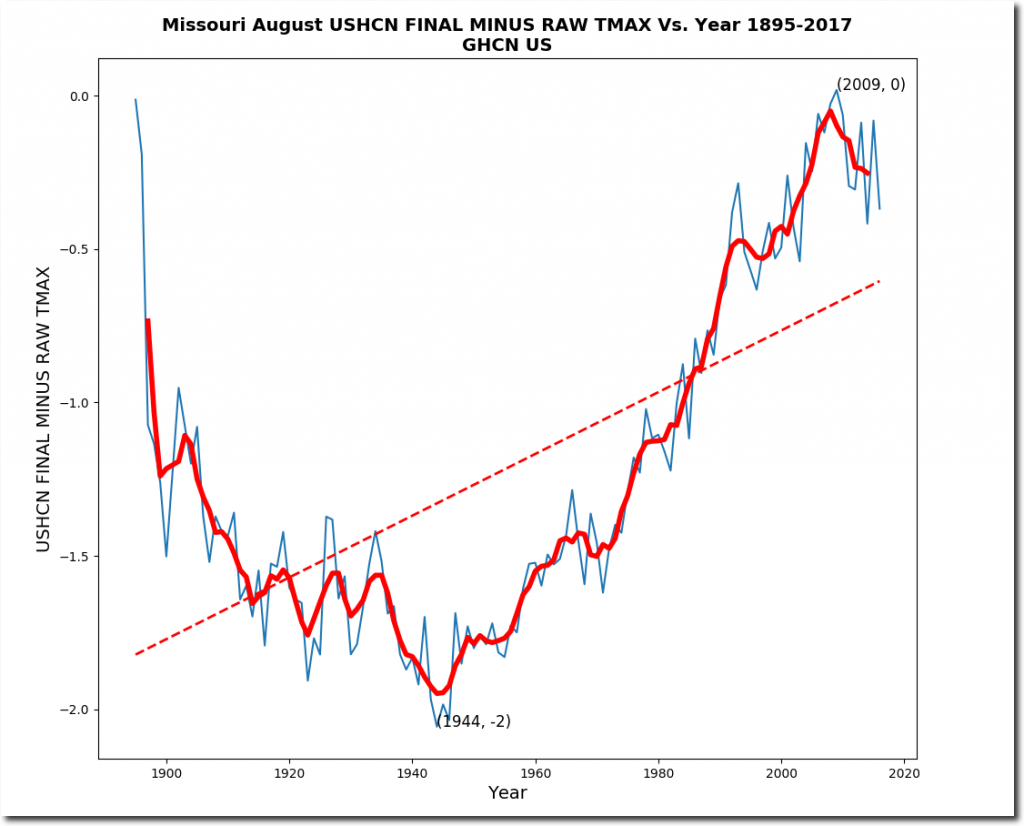 For serious users, UNHIDING also dumps out a .csv file in the same directory which gives you access to lots more stats.