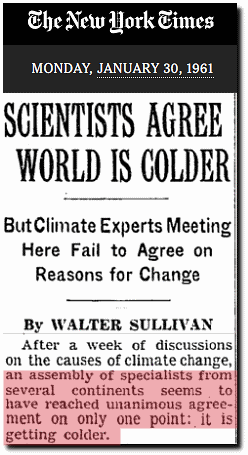 During the 1960's and 1970's – everyone understood that Earth was cooling.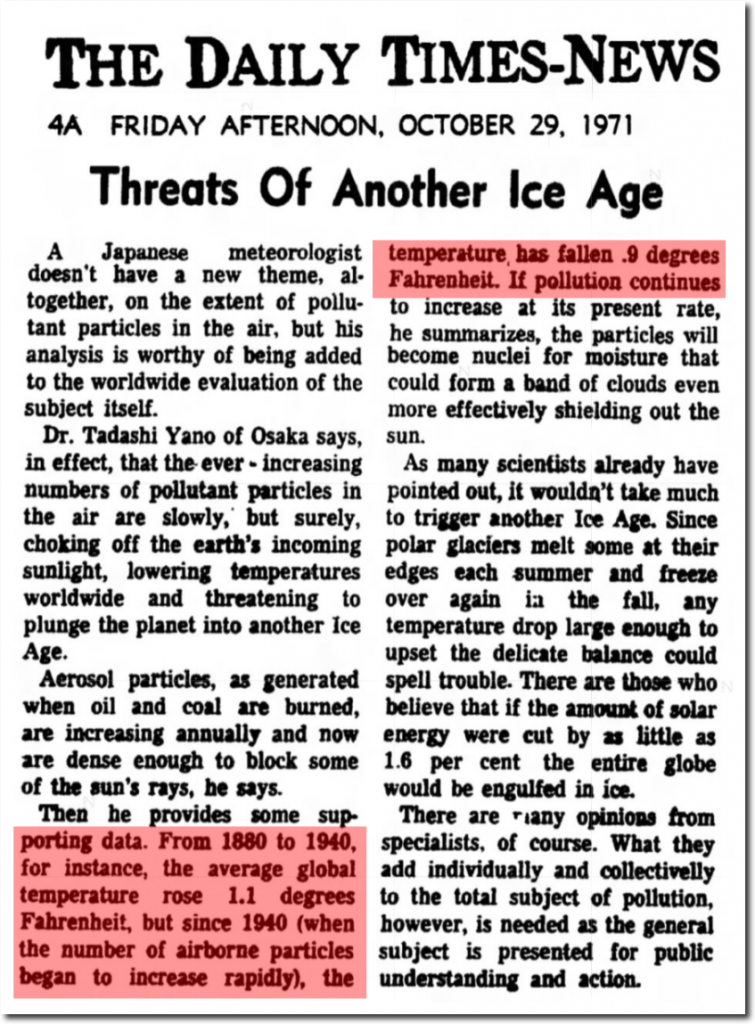 29 Oct 1971, Page 21 – The Daily Times-News 
14 Jul 1974, Page 1 – Lincoln Evening Journal
This didn't suit NASA's funding agenda, so they simply erased it.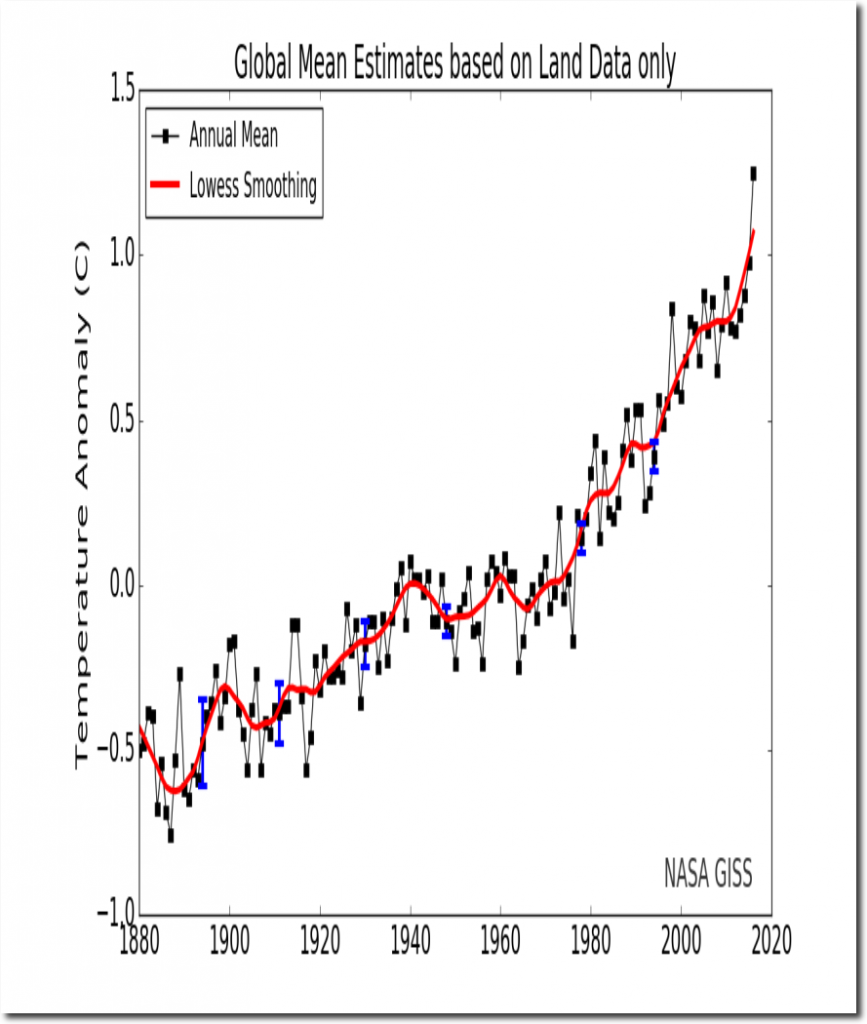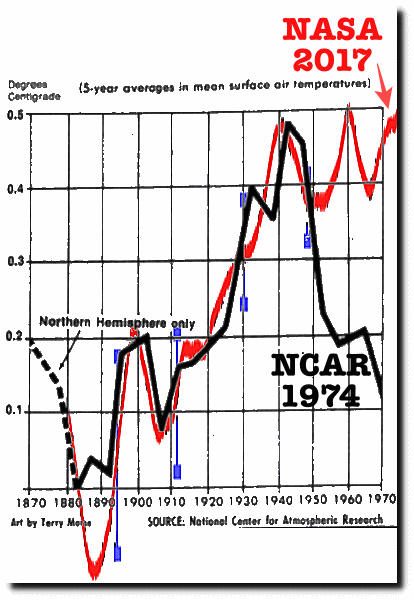 Climate science has nothing to do with science. It is based on fraudulent data, fraudulent models, fraudulent science and is being pushed by useful idiots, corrupt journalists, crooks and commies.