New England hasn't had a major hurricane in over 60 years, but on this date in 1938, New Jersey, New York, New England and Quebec were hit by a major hurricane – which would have destroyed Lower Manhattan had it tracked 30 miles to the west.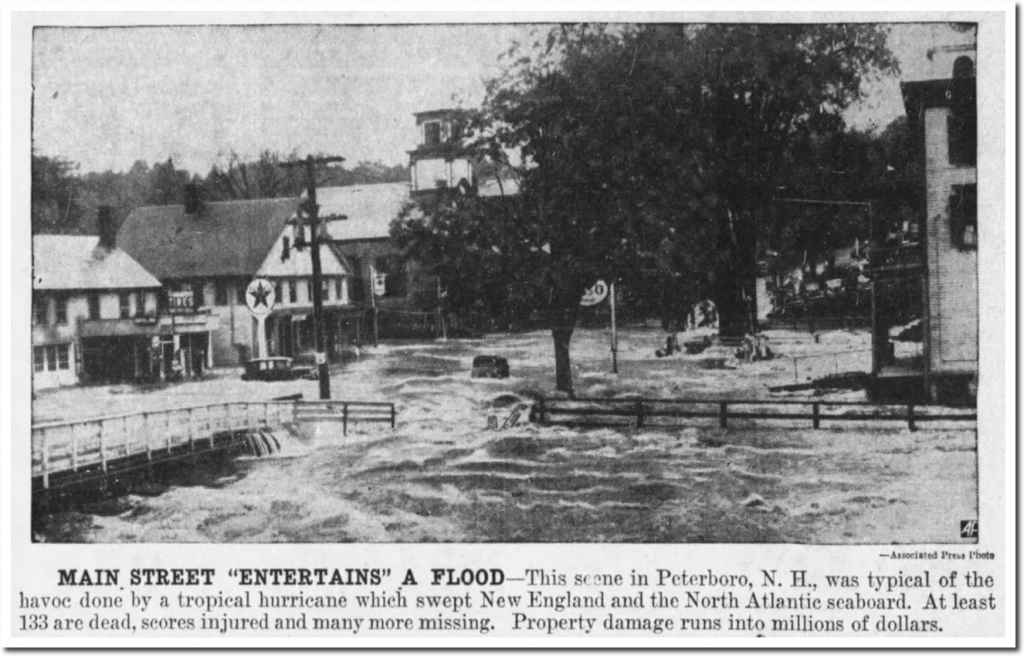 Note the Texaco and Esso stations in the picture above. They undoubtedly caused the hurricane by raising CO2 levels to a little above 300 PPM.
On the same day, progressives were busy turning over Europe to mass murderer Adolf Hitler.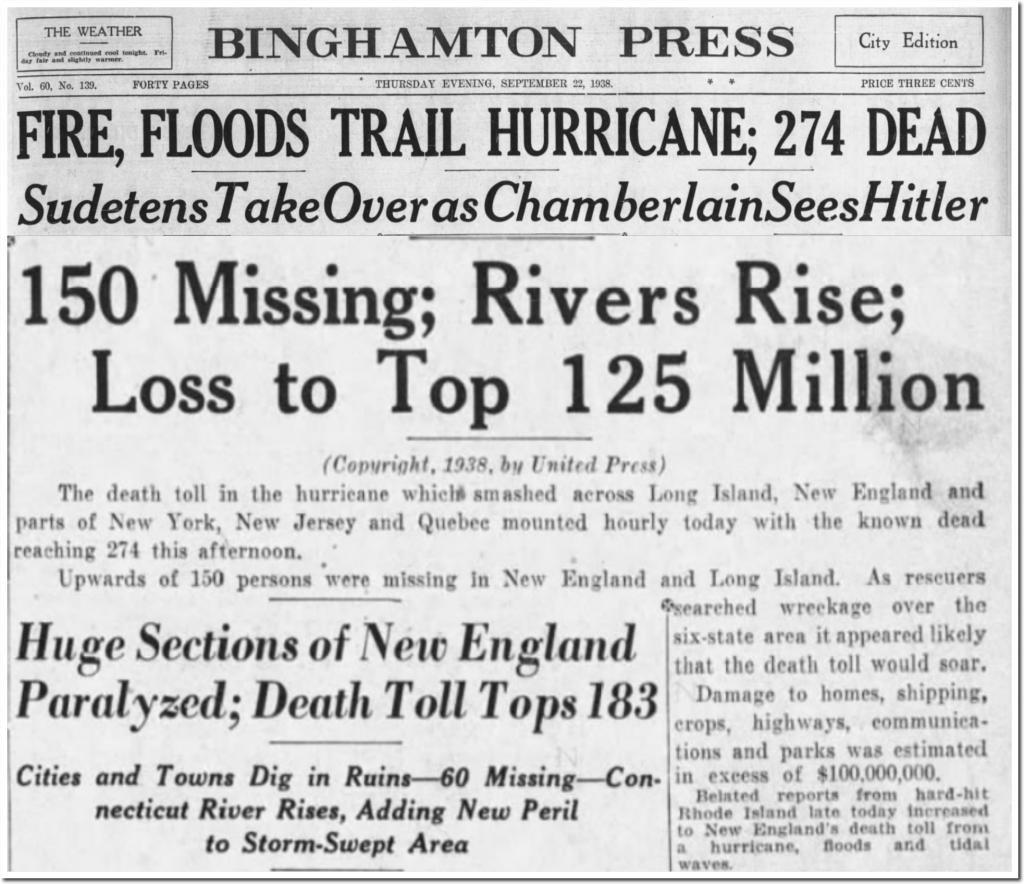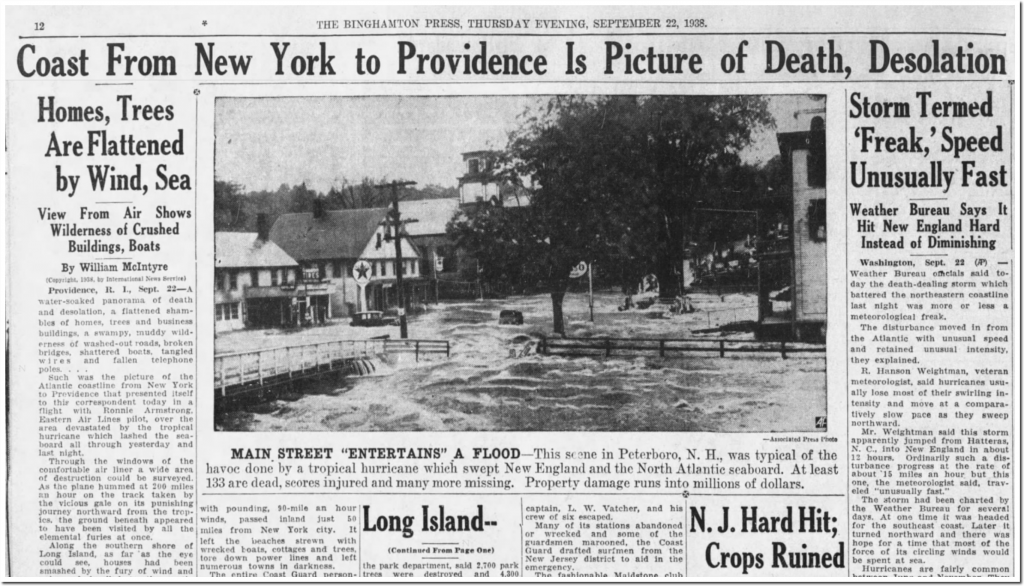 22 Sep 1938, Page 12 – Press and Sun-Bulletin at Newspapers.com
Downtown Providence, Rhode Island on this date in 1938.