Today is traditionally peak of the hurricane season.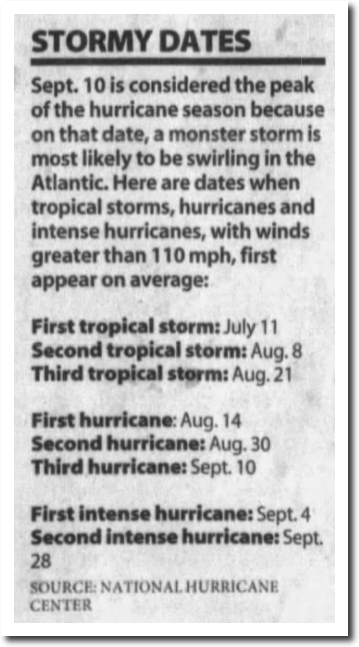 08 Sep 2001, Page 7 – South Florida Sun Sentinel at Newspapers.com
Hurricane Gilbert formed on this date in 1988.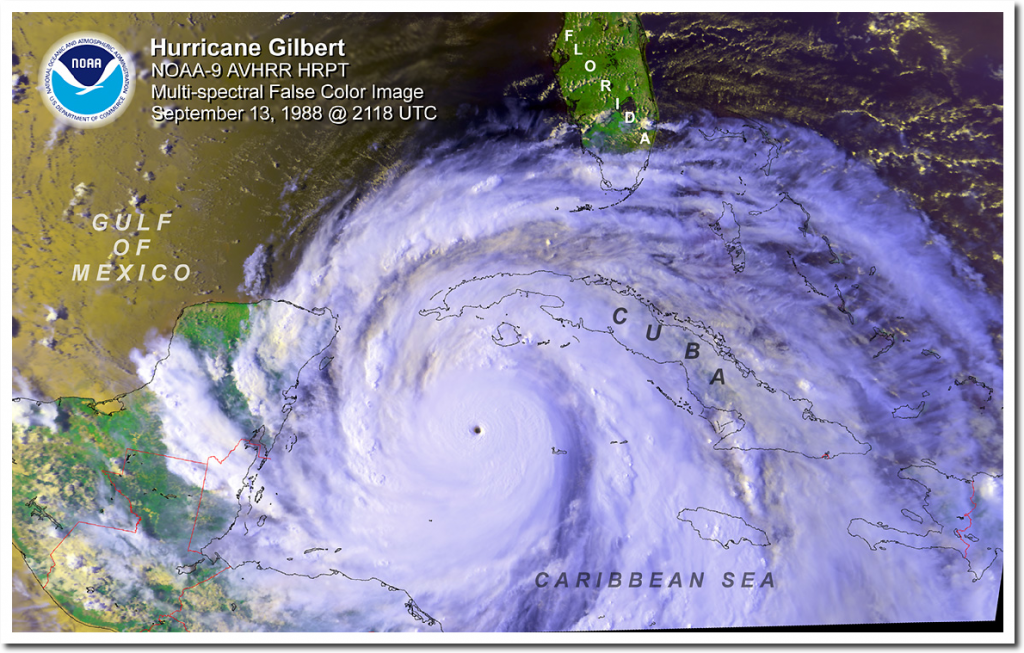 I was living in Houston at the time, and Gilbert was forecast to turn north and hit Houston, but it never did. Gilbert was too big to turn.