September 12 used to be a very hot day in the US, but temperatures have plummeted over over the past century.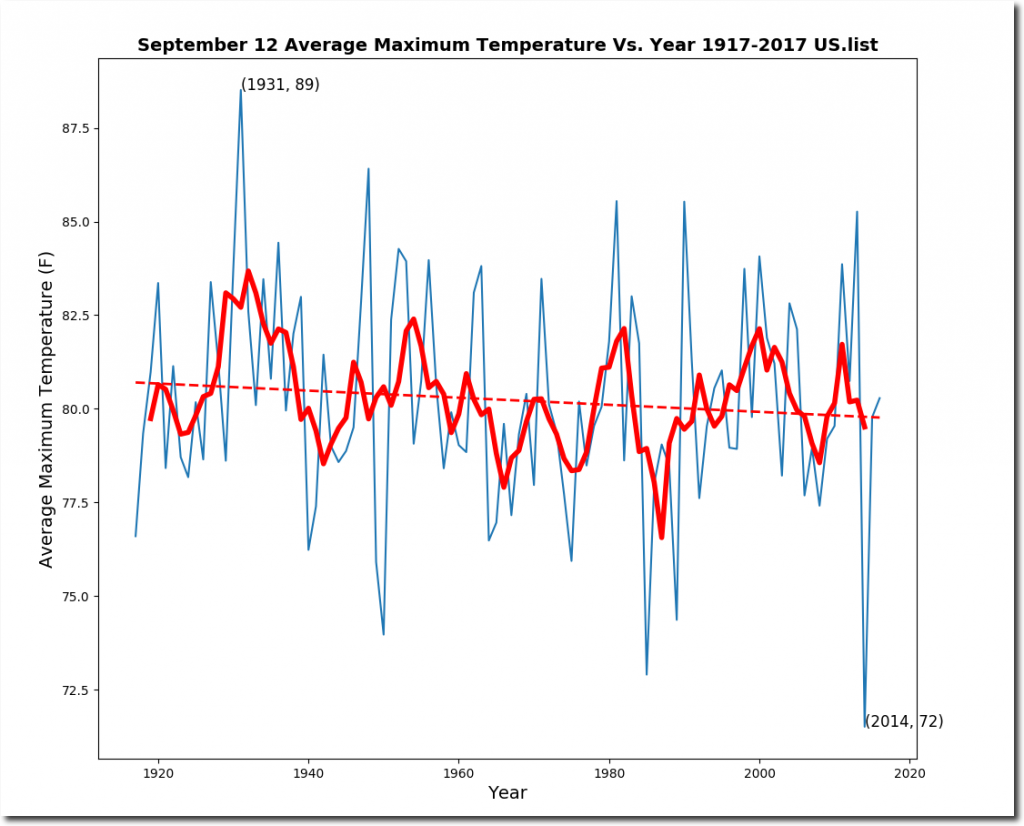 On this date in 1931, multiple locations in New York were over 100 degrees, as was Ohio, Pennsylvania, West Virginia, Virginia and much of the Great Plains.
A hurricane in Belize killed more than five percent of the population.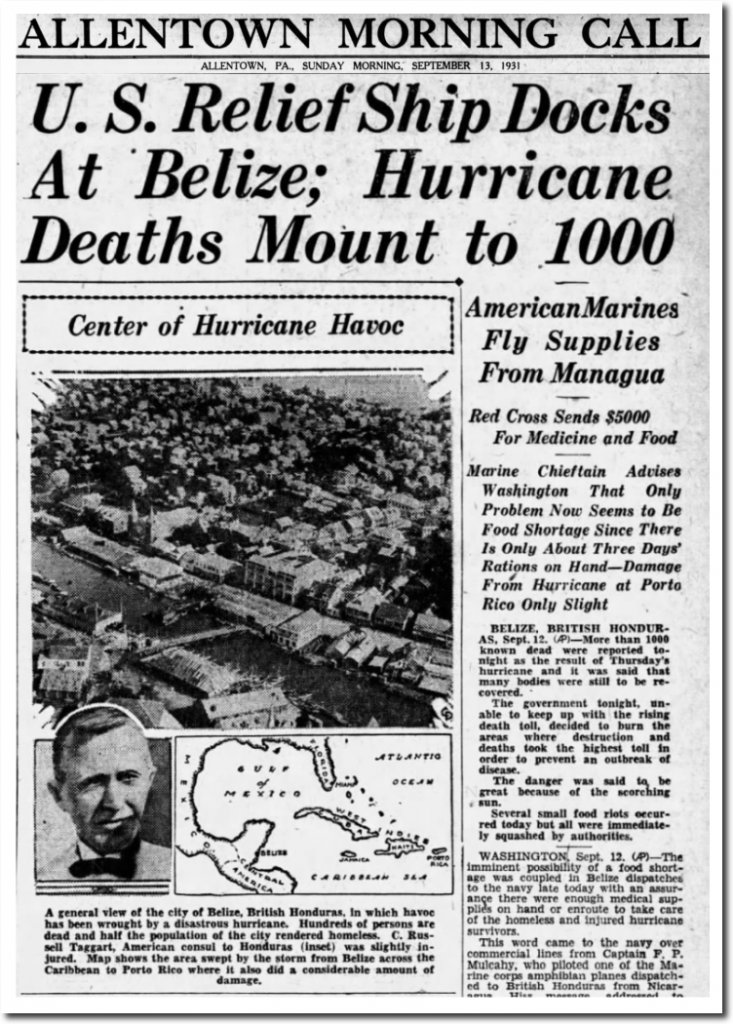 13 Sep 1931, 1 – The Morning Call at Newspapers.com
China was having the worst floods on record, which killed millions of people.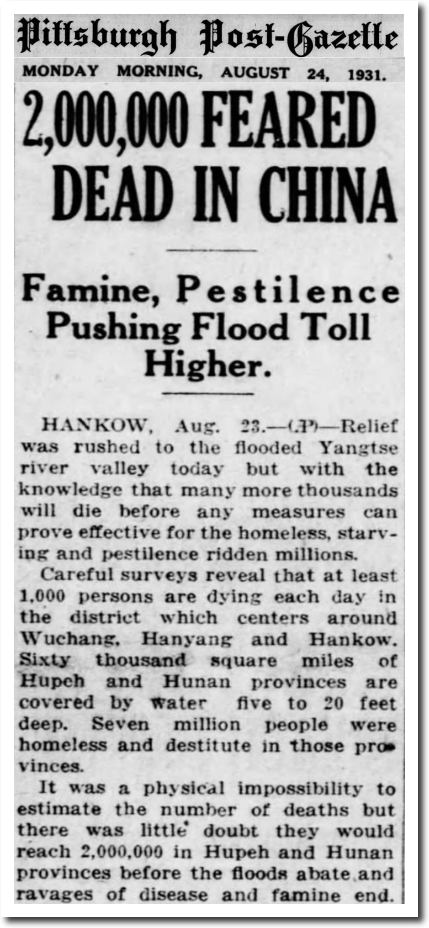 24 Aug 1931, Page 1 – Pittsburgh Post-Gazette 
Experts say the weather is getting hotter and the climate is getting more extreme. This is because the are criminals paid to lie about the climate – not scientists.
Compare vs. September 12, 2014 when the US was very cold.