October 15 used to be a warm day in the US, but temperatures have plummeted over the past century.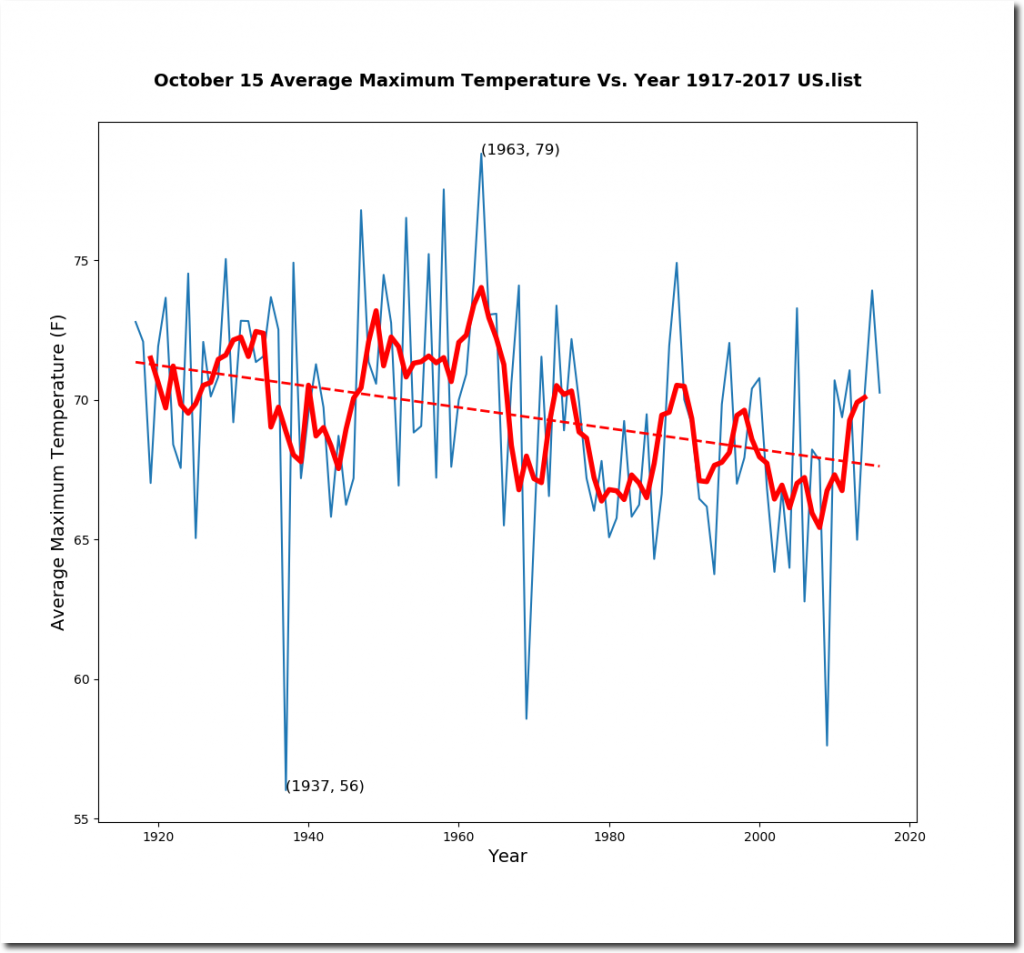 The percent of the US over 80 degrees plummeted during the 1970s.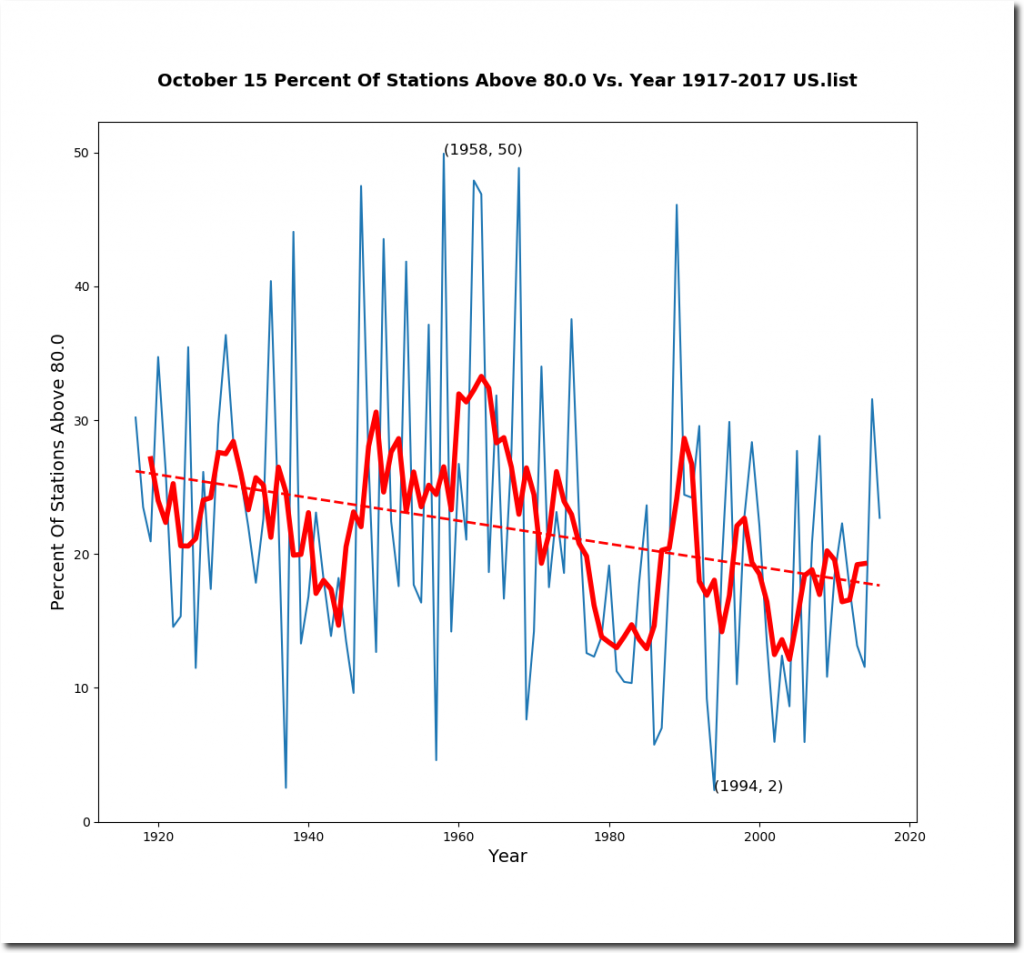 On this date in 1938, much of the Midwest was over 90 degrees.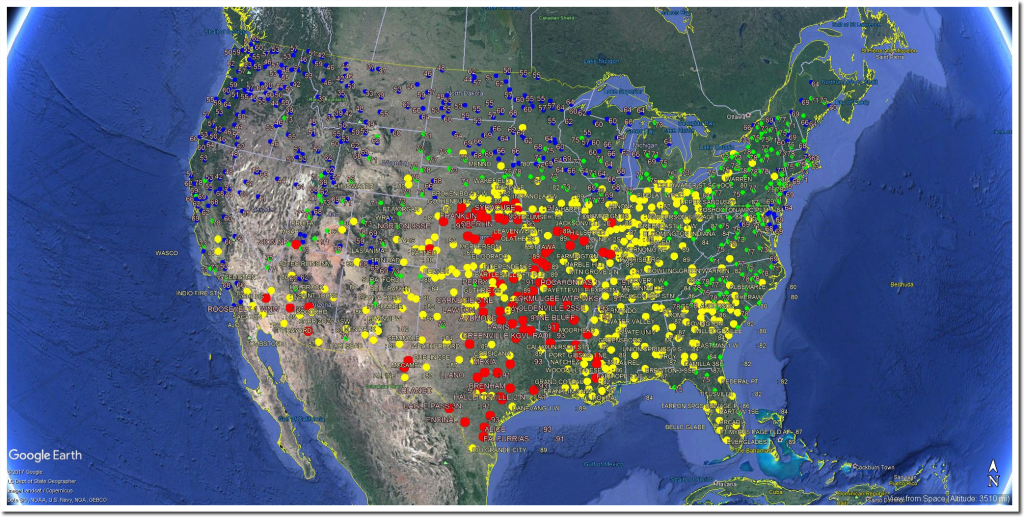 Same story in 1963, with 80 degree weather well up into New England.