In 1974, scientists explained that polar ice loss was caused by global cooling.

19 Jun 1974, 56 – The Jackson Sun at Newspapers.com
Now they say thickening Antarctic sea ice is killing penguins and is due to global warming.
Mass starvation has wiped out thousands of penguin chicks in Antarctica, with unusually thick sea ice forcing their parents to forage further for food

they have been declining in the Antarctic region more generally where climate change has taken its toll, with shifting ice reducing habitat while warming seas affect their prey.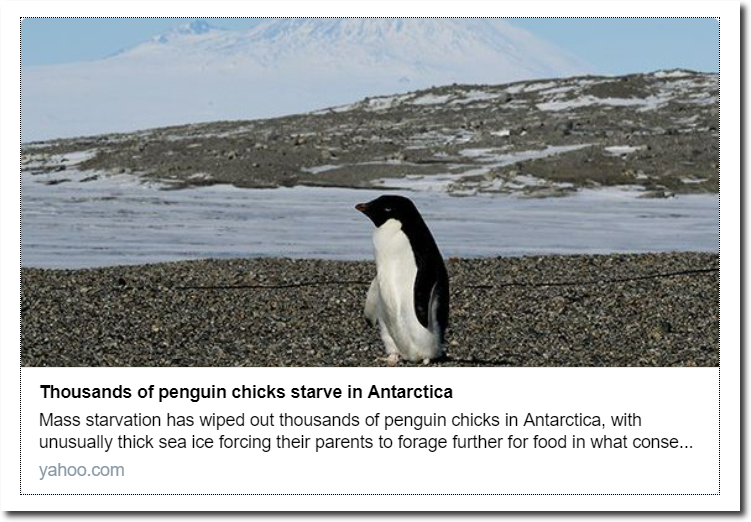 In climate science – warming causes ice to grow, and cooling causes it to melt.
And scientists at the National Academy of Sciences were busy poisoning beagles, when they weren't doing junk climate science.