"Modern record keeping began in 1960."
Forest fires are down 80%, but climate fraudsters want to push their scam, so they announce that humans didn't know how to count before 1960.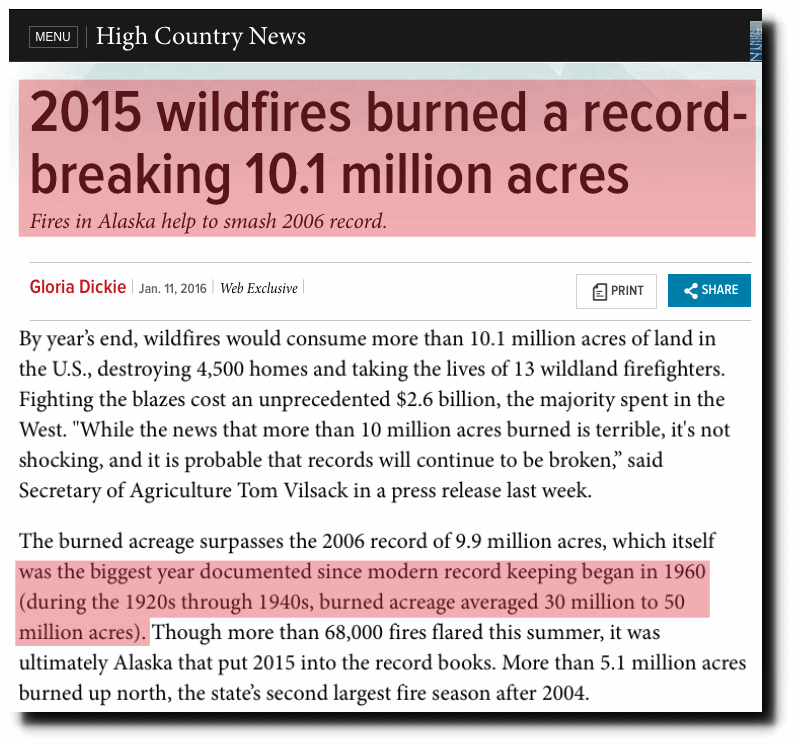 2015 wildfires burned a record-breaking 10.1 million acres
The people who designed and built the atom bomb in 18 months during 1944-1945, were actually quite good at counting.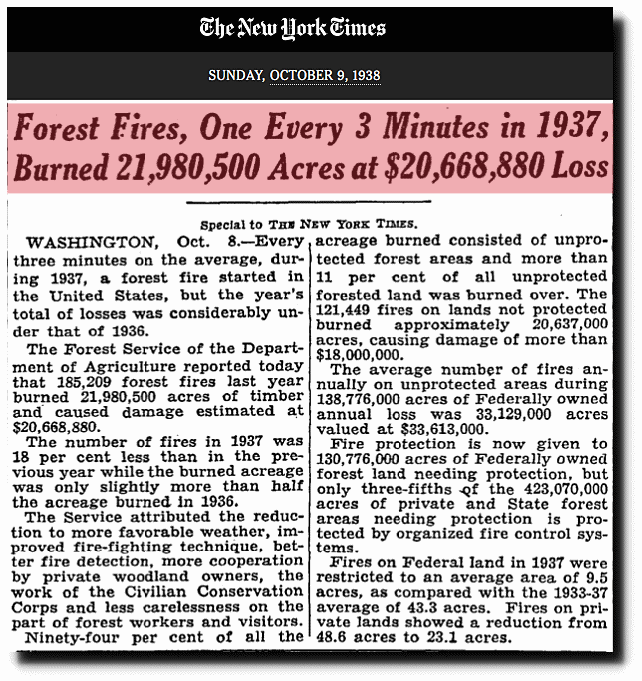 There seems to be no limit to how much fraud climate alarmists are willing to push, or how dishonest they have to be to push their scam.