Time Magazine 1947 – global warming.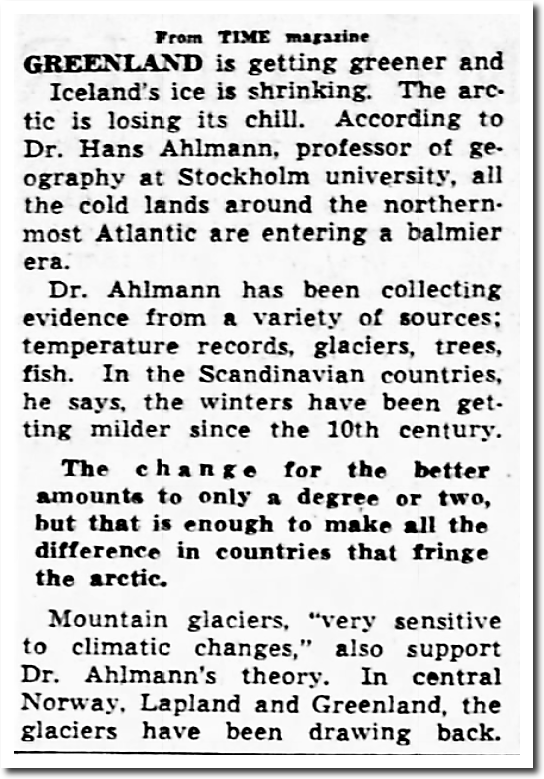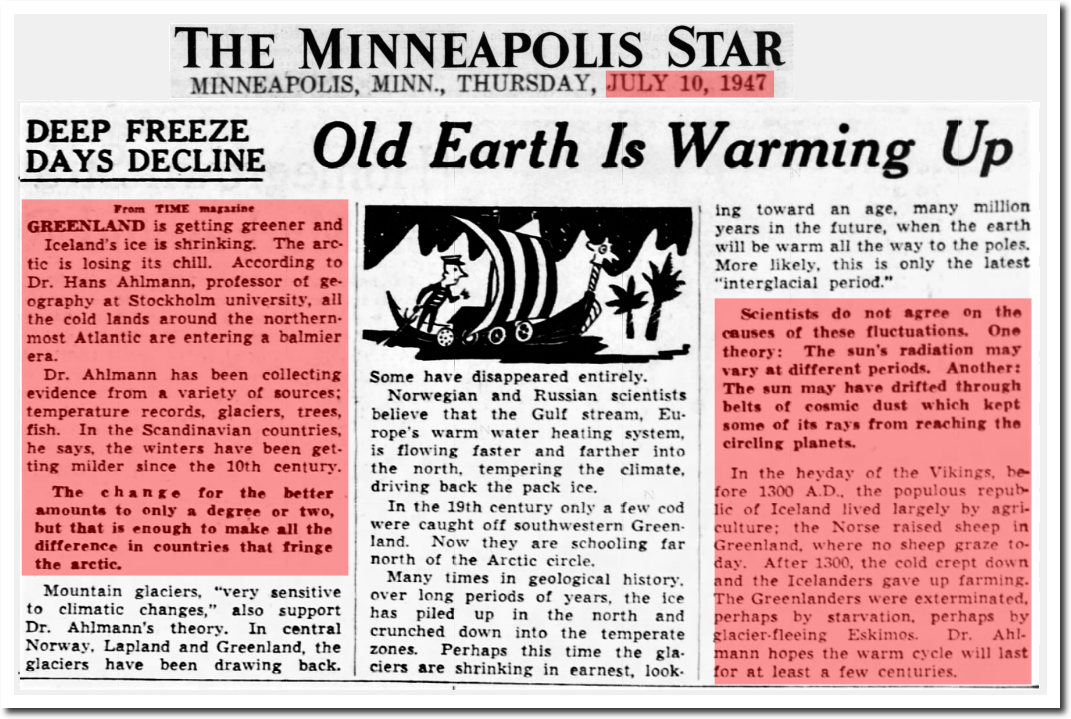 10 Jul 1947, Page 18 – The Minneapolis Star at Newspapers.com
Time Magazine 1974 – global cooling.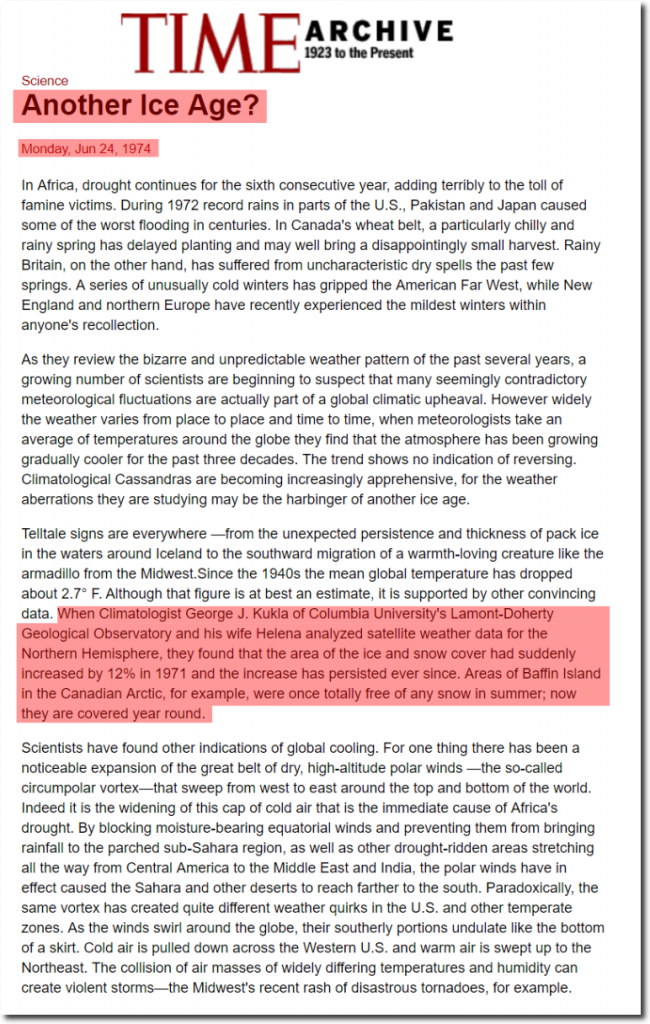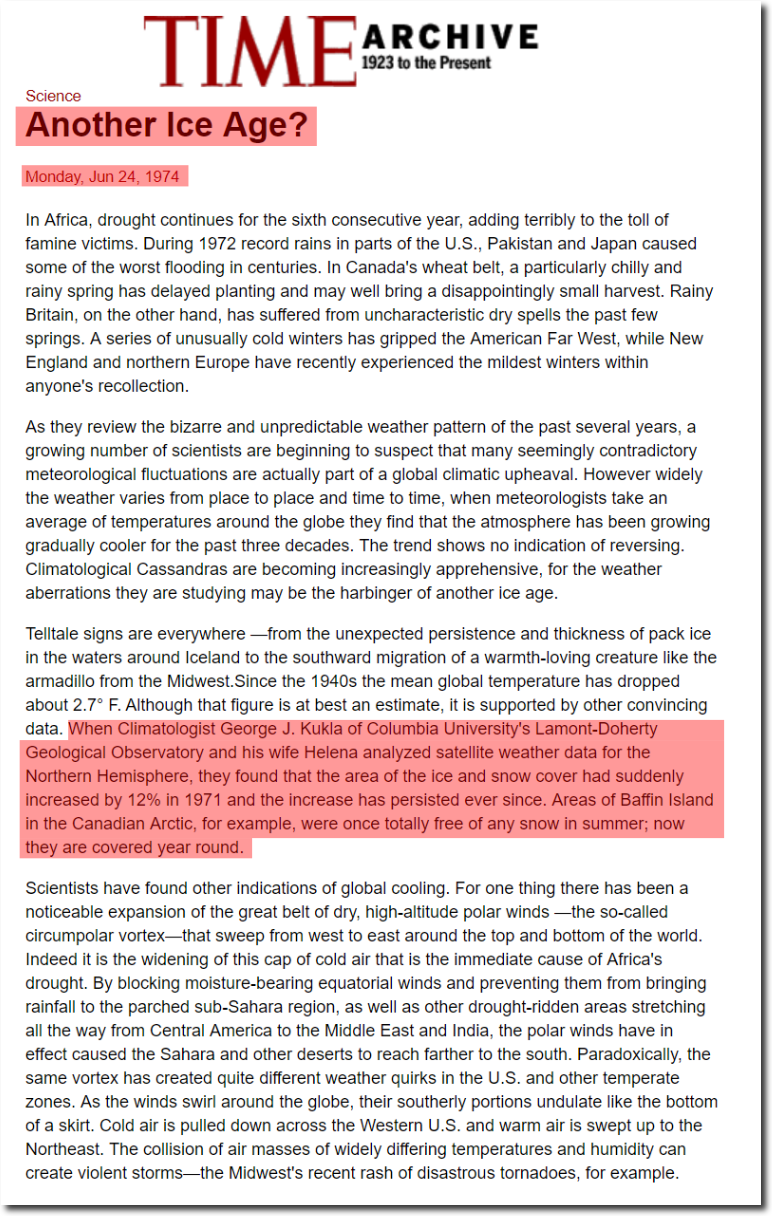 TIME Magazine Archive Article — Another Ice Age? — Jun. 24, 1974
Time Magazine 2007 – global warming
Climate is cyclical, as is climate reporting. The reason that people don't understand this is because criminals working at NOAA, NASA and other government agencies tamper with the data to remove past warm periods. The raw data reflects the Time reporting timeline. The adjusted data doesn't.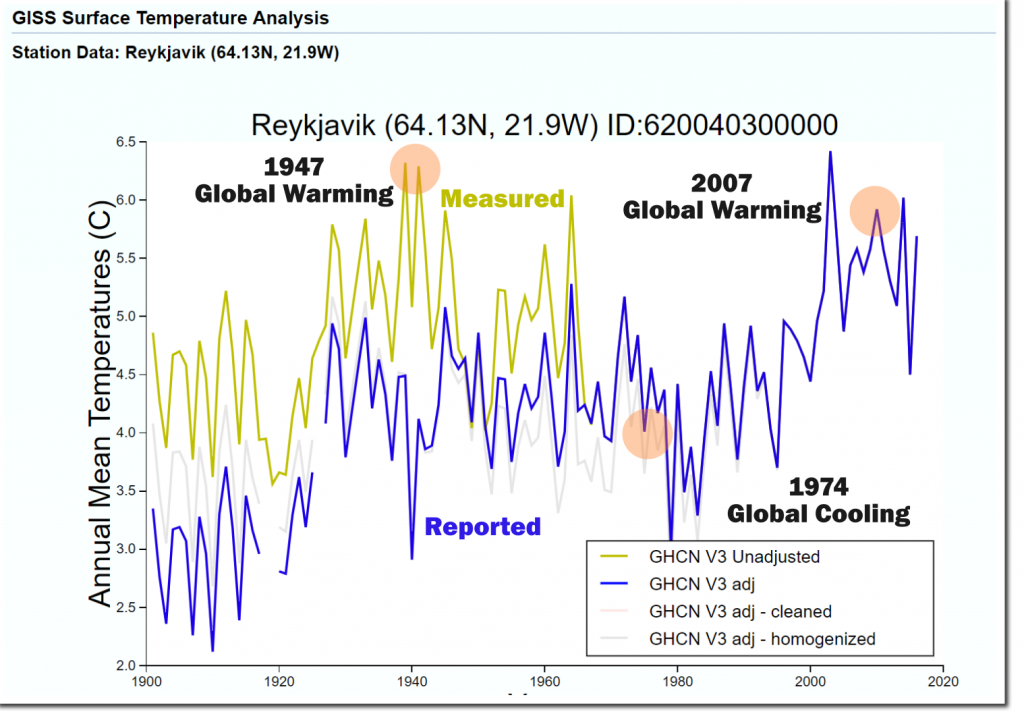 Data.GISS: GISS Surface Temperature Analysis